ZAR4,480.00

raised of R35,000.00 goal goal
The campaign owner has stopped the page from accepting further donations. Please contact them if you'd still like to donate
Help this ongoing fundraising campaign by making a donation and spreading the word.
Campaign Story
My name is Theresa van der Westhuizen, and I am Jayden's aunt and godmother.
https://www.facebook.com/groups/jaydenstephan
Jayden is a very special little boy. He was born on the 11th December 2013 in Harare, Zimbabwe with a condition known as Hydranencephaly. Hydranencephaly is a condition where the cerebral cortex is missing; essentially, he was born without a brain. The neurosurgeon we first saw gave us very little hope of survival, with an estimated 5 months to 3 years but Jayden is a fighter and won't give up his fight for life. He will be turning 7 in December.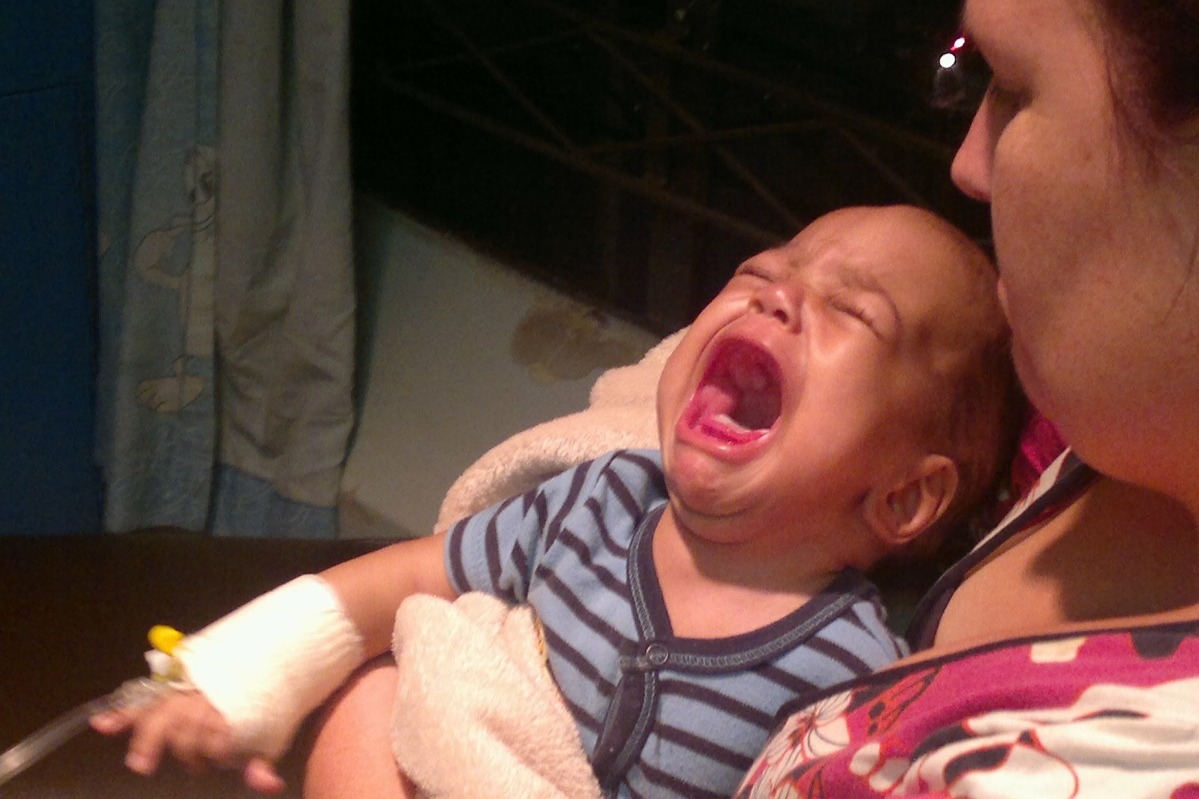 Recently, Jayden has battled with pneumonia which has landed him in the High Care unit twice in the last month. He also needed a blood transfusion as he is severely anemic.


Zimbabwe is a very impoverished 3rd world country and the general state of the Health Care system means that to receive any form of decent medical care, the Doctors, hospitals, therapists and medical society at large, charge in US$, which very few individuals earn.
Jayden has come a long way through his short life and overcome every obstacle. We were told he would never recognize us or show any emotion, but he has proved the Doctors wrong on all of these myths. Jayden laughs when his older sister gets into trouble for doing something mischievous, just like a typical little brother would and is also a very loving little guy.


Jayden lives with my sister - his mom, Angelene, who is a single mother, his older sister, Kaylee and his granny, Daphne, who is a pensioner. Jayden's mom is the sole bread winner in the family and does not earn very much and is battling to stay afloat with all the medical bills that are beginning to pile up from Jaydens latest medical crisis. From needing diapers and food, medication and medical "at-home" equipment, such as a nebulizer and pulse-ox machine, the funds just aren't available.

Jayden will continue to need medical support throughout his life span. When Jayden first had pneumonia about a month ago, his mother had to use the funds she had saved for his sisters school fees to pay to take Jayden to the Doctor. The economic climate in Zimbabwe has blatantly placed monetary gain over and above a life or death situation, and before he could receive the much needed blood transfusion, she had to find the US$, borrowing from anyone that was able to spare her a few dollars, to pay for it. As each day passes that he is in High Care. the bills are piling up.
Even through his tough times, our little man still manages to find a small smile for us.
Please help us to help Jayden with his medical care. Any donation helps a great deal.
Theresa van der Westhuizen
Campaigner
Proud Aunty (Monty) of a very special little man who teaches us every day about pure love.
Proud Aunty (Monty) of a very special little man who teaches us every day about pure love.
No updates for this campaign just yet