Help us get out of diapers! Two of Canine Assistants puppies need life changing surgery to correct a birth defect that causes chronic incontinence.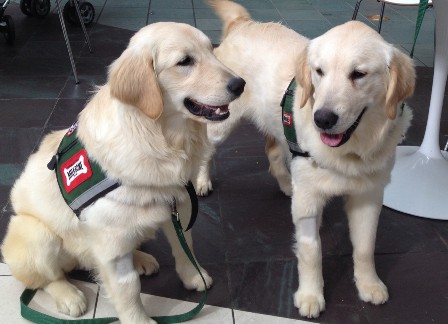 They were born with purpose, our Adi and Etnie. Their job would be changing the life of a child or adult who has a physical disability. They'd learn all the usual tasks such as turning lights on and off and opening and closing doors. But, more than that, they'd give their unconditional love to someone who needs it so very much.
Maybe Etnie would go to the little boy who will no longer go to school because his classmates make fun of his disability. Maybe she'd stand tall next to his wheelchair looking at her boy through eyes of love and show the world the immense power of kindness. Maybe in the reflection of her eyes, the boy would come to realize that he is already amazing, regardless of how he gets from place to place.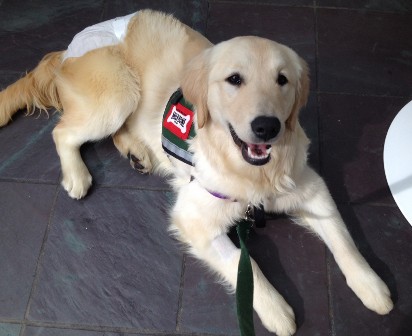 Maybe Adi would go to the young woman whose epilepsy makes her afraid to leave her house. Maybe that pup's magnificent nose and big heart would form a combination capable of alerting the young woman when a seizure was coming. Maybe she would ease the fear and open the door to a whole world of opportunity where epilepsy would no longer take the lead.
They have a job to do---a life to change. But before that can happen, they need our help. These two little girls were born with ectopic ureters meaning they leak urine all the time and must wear diapers. The problem can be repaired, but the surgery and aftercare will cost us $20,000.

There are lots of maybes but one thing is certain…you can be a hero! Help these precious puppies step out of their diapers and into the arms of those who need them. Please donate and share their story on social media.
Please click the style of widget you'd like to install