SOSIdogfund is in desperate need of an Emergency Van. We need help for our four-legged doses.
For our four-legged friends; Help to mean a multi-purpose tool Ambulance - Intercity transport - Street animals feeding vehicle
Our strays need a Ambulance Van!!!
We are a group of volunteers, who founded SOSIdogfund Rescue
SOSIdogfund is a NON-KILLER animal rescue group that provides medical assistance, re-homes homeless and unwanted and owner surrendered animals.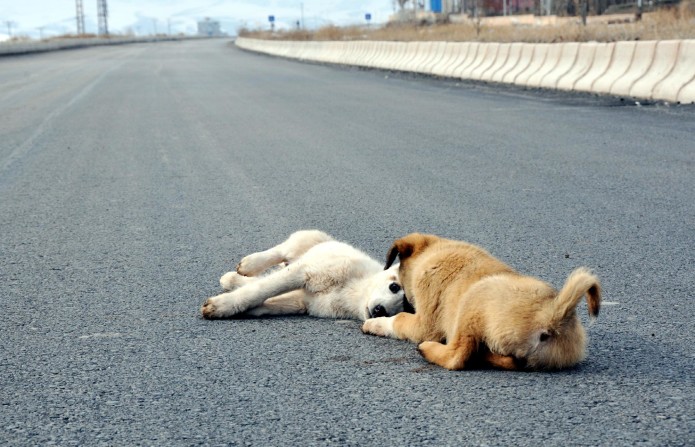 We are a foster care group driven exclusively by dedicated volunteers.
We ensure that every rescue animal is provided with medical assessment, necessary treatment and foster/shelter care until adoption. Sosidogfund also spays and vaccinates every single animal in its care.
Why we need a Ambulance Van?
Currently, under our care (In streets and protective houses ) we have around 350+ animals, that is why we NEED to have a Ambulance Van for them!!! Every day we need to solve several problem in the shelter; to take our animals to the vet clinic and delivering food are among the most important issues for us, for these actions to be done we need a Van.
Why we need a Ambulance Van?
Every day we receive so many emergency calls about injured animals in the streets of city and across Country, and to be trustworthy to our main aim which is to provide medical assistance we desperately need a van.
Why we need a Ambulance Van?
The attitude to the animals is so dramatically bad that whenever we need to pick up an injured or unwanted animals No Taxi driver wants to take them.
Moreover, to afford to take a Taxi on a daily basis is expensive, so it is not good management of the financial and human resources.


Why we need a Ambulance Van?
Furthermore, to reduce the number of homeless and unwanted animals we carry our sterilization projects, for the above mentioned actions we really need a Van.
We also try to feed stray animals regularly
To feed the street animals; We need to carry food and water
Why we need a Ambulance Van?
Our angels are experiencing problems in transit between cities.
It is a great annoyance to move a dog to another town

Why we need a Ambulance Van?
As we are driven exclusively by volunteers and we organize many awareness, educational events/meetings around and to facilitate all the process we really need a Van.
We plan to use this tool in multi-purpose
If you are not able to donate at all, you can share this campaign with all of your friends and family through the Indiegogo sharing l. Please help me spread the word!
Thank you so much for anything you can donate or do to spread the word! I'm incredibly grateful!

Share the campaign and help us to reach our goal

Please click the style of widget you'd like to install