Robot Don by Edusson is a web-based text analysis and improvement environment. Robot Don helps you improve your writing & reasoning.
See your words through the eyes of a machine!
We use text mining algorithms to measure your words:
Relation between words
Topic Relevance
Sentence length
Robot Don gathers this data and gives you real-time suggestions how to make your writing more powerful.
Robot Don for Students
Improve your essay / academic writing skills
Robot Don for Bloggers
Do the text mining to understand your own thoughts better
Robot Don for Editors / Content Managers
Text analytics keeps you on top of your content marketing!
How does it work?
Write any text
Paste it to Robot Don
Get text analytics and tips
Edit your text online
See how your writing improves in real time!
Keep shooting
Features
Tips appear in real-time to promote the development of writing skills (text only).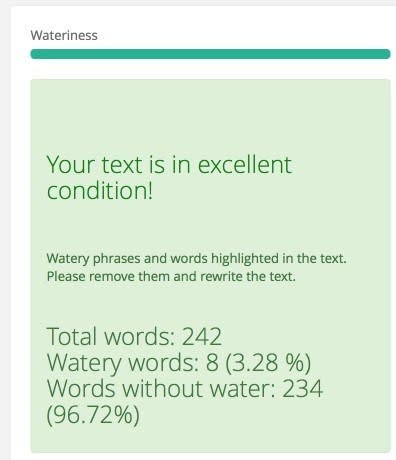 Built-in Plagiarism checker shows you web pages were similar text is found.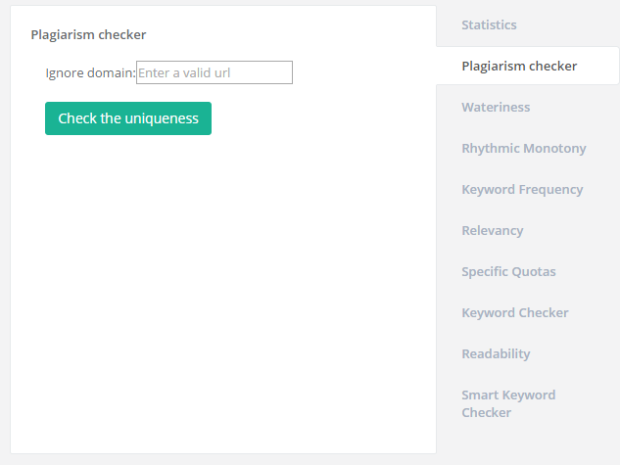 Smart Keyword Parser gives you a whole picture of user search experience in Google as related to your topic or keyword.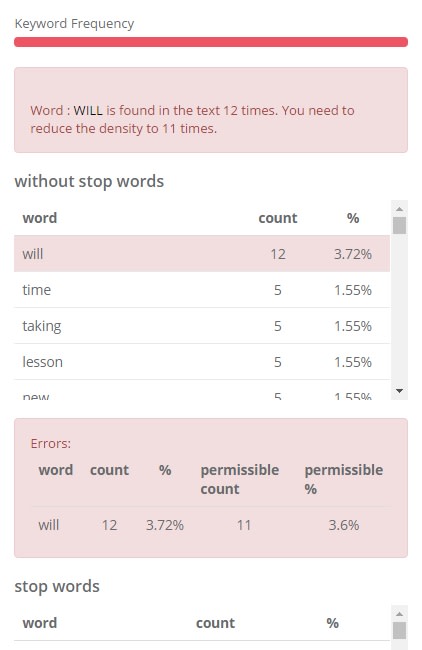 Our funders have always been in doubts if they texts were good enough. Firstly, as a ESL students. Then as bloggers. Finally, as founders of the Edusson, an essay writing advisory. So, as the time has passed and doubts persisted, we built a software to assess & improve the writing quality through use of in-depth text mining algos. This is how Robot Don was born.
We showed the Robot Don's beta to students and bloggers. We were stunned by the way people want to improve their writing and thinking and how they met Don. We have been working on it for month collecting product advices wherever we can. June 1 2016 we officially set up an Bugs & Ideas Hunting Contest to polish the Don up. Keeping up!
Near-term projects include:
Support of 7 languages. Aside from English, analytics and suggestion will be available for texts in French, German, Dutch, Russian, Ukrainian and Swedish.
Voice instructions. Real time tips will gain a human voice.
Artificial Intelligence to customize instruction through tone of voice, data and competitive information.
Coaching Plan that shows how your writing is improving over time and generates tips based on long term information.
Competition-Friendly Interface so you can view your progress and your team, get ranked in your circles and send out competitive challenges to your friends.
You can help us get there faster! Edusson has invested some funding to get the project going, but the need community help.
We have one software developer (hey, Michael) but would like to hire an additional one. We'd like to round out our beta with the interface and the algo as well as create a coaching plans. Our campaign goal is $10,000 to help complete this development.
Connect with us!
Sign up for our mailing list here.
For press inquiries, please contact [email protected]
Please click the style of widget you'd like to install