Update: We're in the Vancouver Sun! Thank you Ms. Daphne Bramham for writing this wonderful article about us.
Jerry the alpaca wants to go to Prague, and he needs your help!

The owners of this alpaca are a part of the World Scholar's Cup , an international academic decathlon that brings more than 3000 contestants from over 40 countries together. So more than just a competition, it's like a family.

This year, we, Chris, Emily, Heidi, Harry, and Melanie, are so honoured to represent our school, Burnaby North Secondary, and competed in the first ever Vancouver regional round. We got fifth place in our regional round (and Jerry the alpaca) and have been invited to go to the global round in Prague in late July.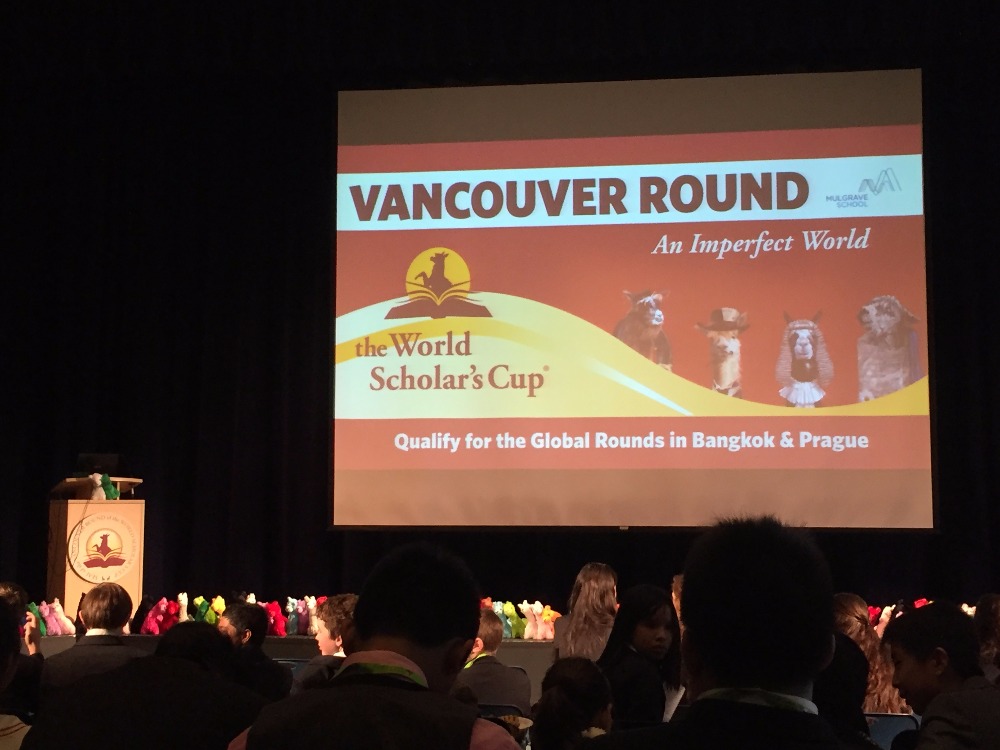 Here is a picture of the Vancouver round. You can see Jerry and all his siblings, waiting to be adopted by us.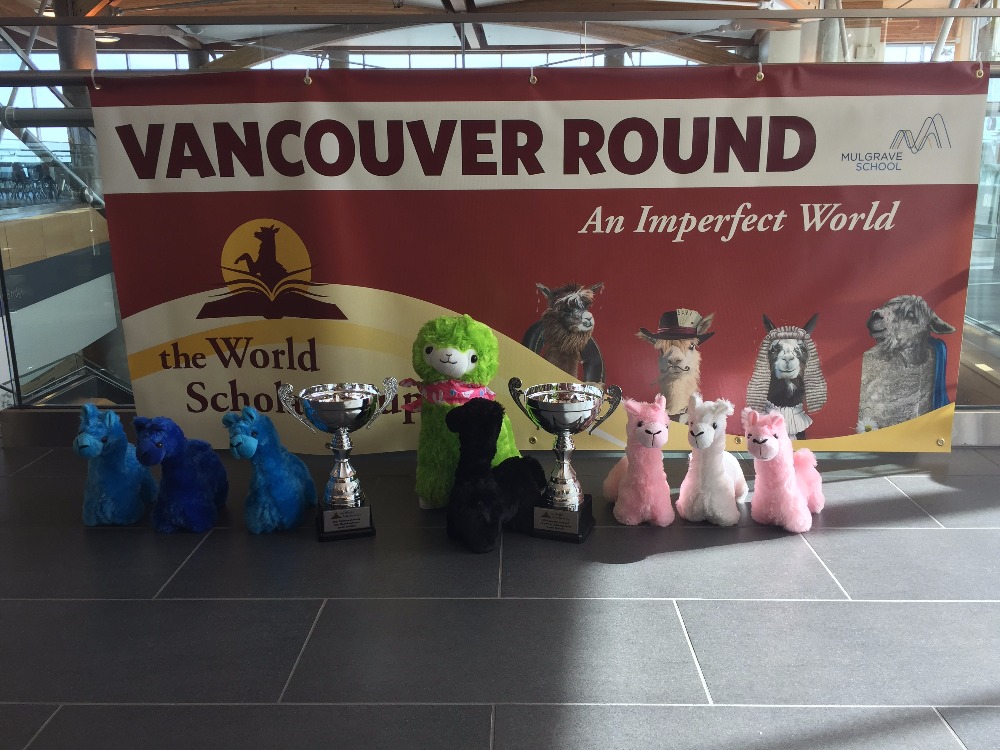 Here are the two trophies we got. Jerry and his siblings are delighted.

We can't wait to go to Prague to compete and meet 3000 awesome and interesting people from all around the world!

However there's one thing that is in our way...

It's expensive. We have to pay for our plane tickets (we're going from Vancouver, so it's about $1,000 CAD per person ), hotel fees (about $100 CAD a night per person), and the event fee (about $900 CAD per person). That comes to a total of about $8,200 for the three of us. We're high school students; we don't have that much money.

This is a trip that we have been looking forward for a long time. We are all super enthusiastic about travelling, especially to Prague, where it is super beautiful. This trip will mark the end of our high school journey as well; as friends who have been together for five years, we want to make this a summer that we will never forget.

Of course, on our part, we're planning to get part-time jobs and sell food and art to fundraise. We are also talking to our principal and the school board to get funding. We realize that we have to pay most of the money, but any little bit helps.

We will be grateful for even the littlest amount of money. Jerry will pwaa for you too!!!

Please feel free to contact me (or Jerry) with any questions regarding the competition, money, or alpacas. Thank you so much for reading :)
Please click the style of widget you'd like to install