Help Support Shining Star School
The campaign owner has stopped the page from accepting further donations. Please contact them if you'd still like to donate
Help this ongoing fundraising campaign by making a donation and spreading the word.
Campaign Story
Namaste!


Our school, located in Pokhara Lake side, is an English medium secondary level school. All the subjects are taught in English except Nepali. Established in 1998, the school now counts over 500 students, from nursery to year 10. There are 23 classrooms and we are expanding.




After the completion of the previous project to build new class rooms with the help of kind donors, volunteers and well wishers (see the history of our previous campaign https://www.indiegogo.com/projects/support-shining-star-secondary-boarding-school#/), we are now working on two new class rooms:

-------Computer Room
-------Multi purpose room (seminars, yoga, leisure activities...)

We have been supported by volunteers willing to give us their time, skills and energy. However, we are still missing furniture, accessories and computers for our new project, and we hope we would be able to raise our financial budget with your kind help. Any kind of support is always more than appreciated - from your time to any kind of material and financial donation, even small, a difference in our school and in the future of our children can be made.




This is the room which we are willing to turn into a computer room, so that our students can learn computer skills, as well as deepen their knowledge of the other subjects (science, math, social studies and so on) through online research:


We already have furniture (tables and chairs) and few computers; some are new and donated by our supporters, while others are very old and not well functioning. Moreover, the computers are currently located outside the school, and we would like to bring them in the room in the school.
The goal is to acquire the hardware for the computer room in Pokhara. With our project we want to create 30 simple computer workplaces and give students access to the world wide web. Our target group are the students of Pokhara who are an important part of Nepal´s future., so that we could provide one to each student during class.
Our Donor/Volunteer Michaela Brunner have asked an experienced IT specialist in Switzerland for support. A local computer company has drawn up a plan, which has been approved. It includes a server and 30 satellite stations (Ncomputing MX 100), which only consist of screens and keyboard/mouse. This simplifies the maintenance because all applications and updates are centrally maintained on the server. Moreover, resources can be saved because only one powerful computer is needed.
The complete system including installation costs 5000 USD. With this system 500 children in Nepal can be prepared for the future and a Nepalese school and the local economy can be supported.
If the sufficient fund is collected, the following can be purchased: - 28 AOC screens (instead of just 15) - Backup server - better, faster system


This place is designed to be a multi-purpose room, where children can meet and spend their time outside classes by doing some extra activities, like yoga, games, or attend workshops and seminars.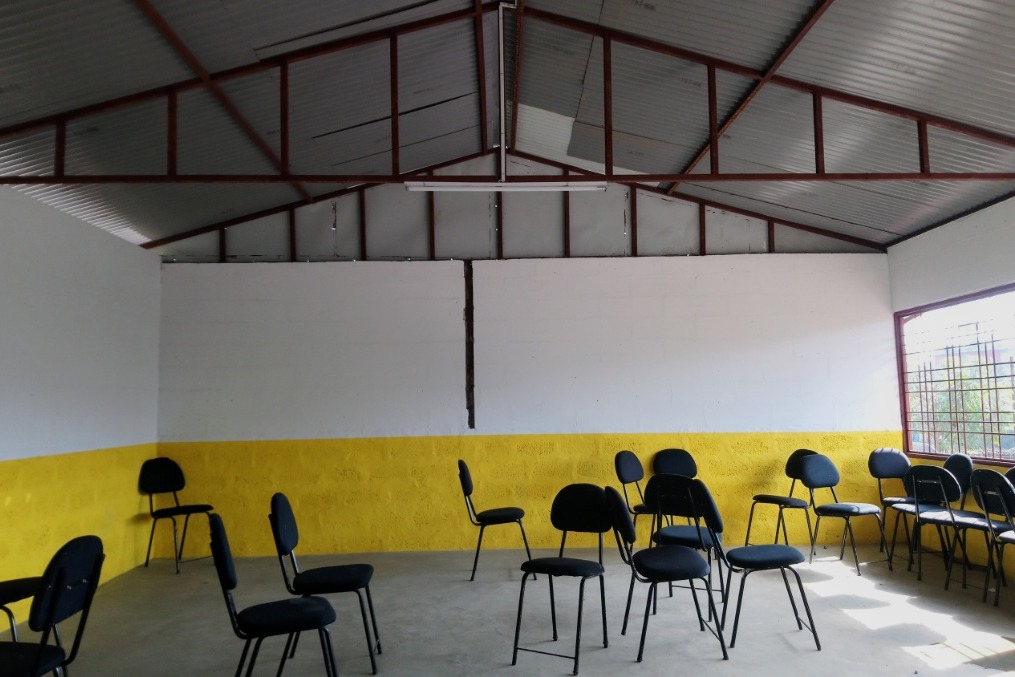 For this room, ceilings, a door, carpets, curtains and a sound system equipment are necessary.




Here are some pictures from the two class rooms built before:




We would be really grateful if you could help us complete these projects, and we will keep you updated about their evolution. Thank you!



Please visit our Facebook page where we regularly add pictures about our school days, Instagram, and
website https://shiningsbschool5.wixsite.com/shiningstarpokhara.
Happy New year to all our Donors!!
Update posted by Arjun Prasad Pandey at 02:00 pm
We wish our donors around the globe a good health success, prosperity & peace on the eve NEW YEAR 2020. WE are much thankful and blessed for your well wish and support to keep shining star rising and be able to serve its children. Principal Arjun Prasad Pandey
The site Has been Refreshed/Replicated !
Update posted by Arjun Prasad Pandey at 10:07 am
Namaste Everyone !Today we replicate the site, Because the system doesn't allow us to use paypal account linked not more than 120 days. and which is the only option we used for the collection of fund.Site is functioning but the past donors and the amount is no more seen. I. . . . .