Our school is a private school in Sidomukti Village, Bener District, Purworejo District, Central Java, Indonesia. His school name is MTs Ma'arif NU Bener. Interest with education in our area is very low, many students drop out. We also lower-cost schools even free to attract everyone to send their children to school. In our school 50% of students is without tuition fees, we are looking for various government assistance programs for them. But at low cost and also provide free fees for 50% of students it causes us not enough ability to provide complete facilities and infrastructure.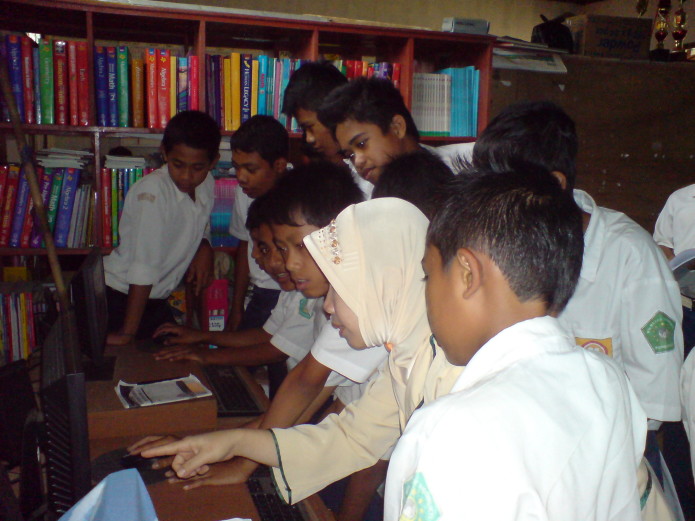 Description: Long year ago we get 6 computer from Decentralized Basic Education (DBE) that America Program for Education in Indonesia. But all computer already broken.
This year the government expects schools to implement the Final Exam of Education, computer-based. This year we have 67 final class students who will carry out the exam. one computer is a maximum for 3 students, so we need at least 25 computers including backup. Now we only have 1 (one) computer that use at administration office.
This the following facilities for computer-based exam needs:
Needs
Amount
Price (USD)
Client Computer (Notebook)
25
6.579
Server Computer
1
2.120
Gigabit Switch
2
618
LAN Cable
2
195
UPS
2
541
Total Price (USD)
10.053

We hope to be able to get all the needs, at least two months ahead, so that all students can do try hold computer, before the final exams take place.

All donations will be used for the provision of infrastructure for Computer-Based Exam at School MTs Ma'arif NU Bener. The funds usage will be reported here.
For anyone who donates, we thank you.
Please click the style of widget you'd like to install