Meet the dogs rescued from "Sleepy Hollow" Rescue!
 As many of you know, we assisted in taking many Pit Bull mix dogs from the current hoarding siuation of the "Sleepy Hollow" dogs. Many in need of medical care immediately.  With it approaching the Christmas and New Year Holiday there were not enough foster homes for all the dogs who needed saving, so we reached out and KNine2Five (https://www.facebook.com/kNine2FiveLLC) stepped up to help with the remaining dogs who were without foster care!
To see the situation and conditions they were removed from please click the links below:
http://www.tampabay.com/news/humaninterest/groups-step-up-to-help-dogs-that-were-found-in-deplorable-conditions/2155761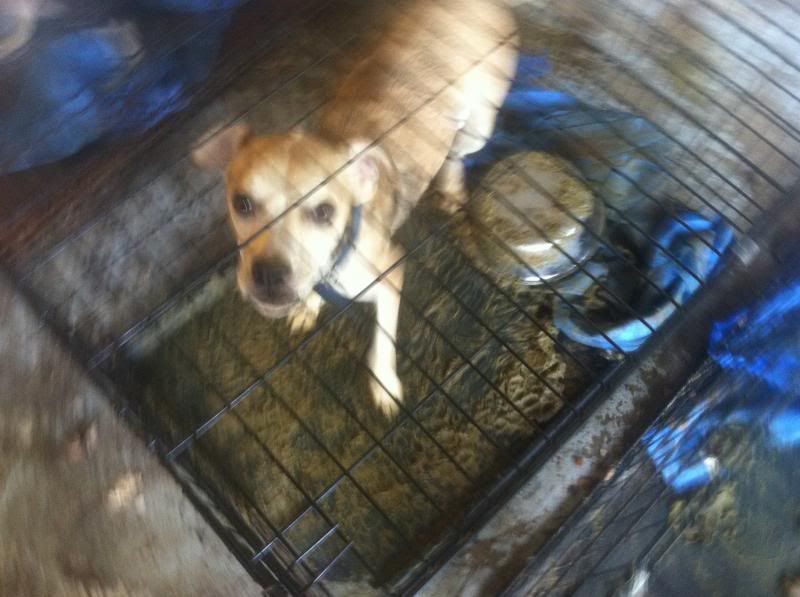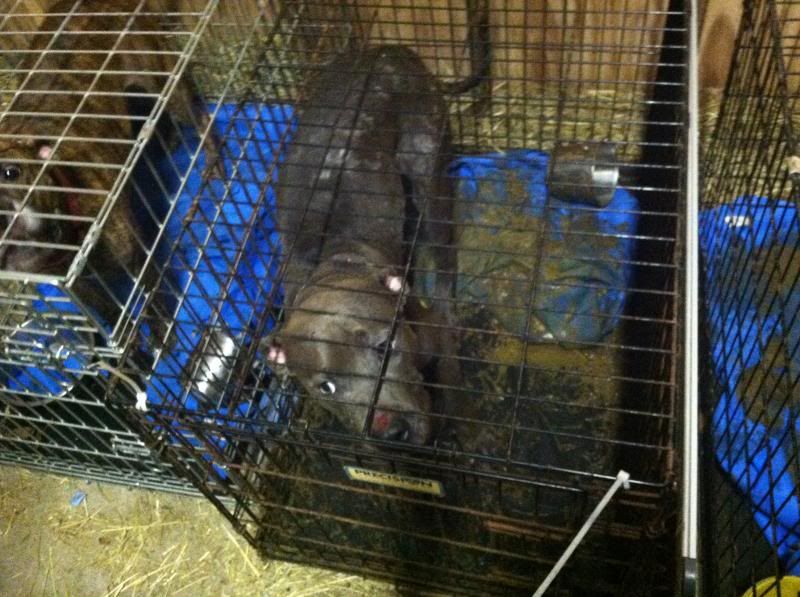 Video of Rescued Sleepy Hollow Dogs
2nd Video of Rescued Sleepy Hollow Dogs
These 's dogs are receiving medical care for many different medical issues (I.e. Demodex Mange, Intestinal parasite extreme infestation, Heartworm Disease Etc) and getting daily soaking baths to remove the urine and fecal matter stains off their coats. They are now available to have meet and greets at Knine2Five 38799 US 19 N, Tarpon Springs, Florida 34689 (727) 230-2202 Monday through Friday 10:00am to 5:00pm. 
Please help us offset the cost of their care this Christmas season by donating any amount. It all makes a huge difference in their lives!
Meet The Pups:
"Sergeant Stubby" - This sweet boy loves to romp around with other dogs and lounge around by your side. Don't let his leg fool you, he simply has whats called a "Stump" leg and it does not effect him one bit. It's just a miniature leg!
Meet "Panda". This stunningly beautiful little girl gave birth to "Paris" and "Hilton" on the property and was left in one of the horse stalls. She is awesome with other dogs with proper introduction, and is a cuddle bug extraordinaire!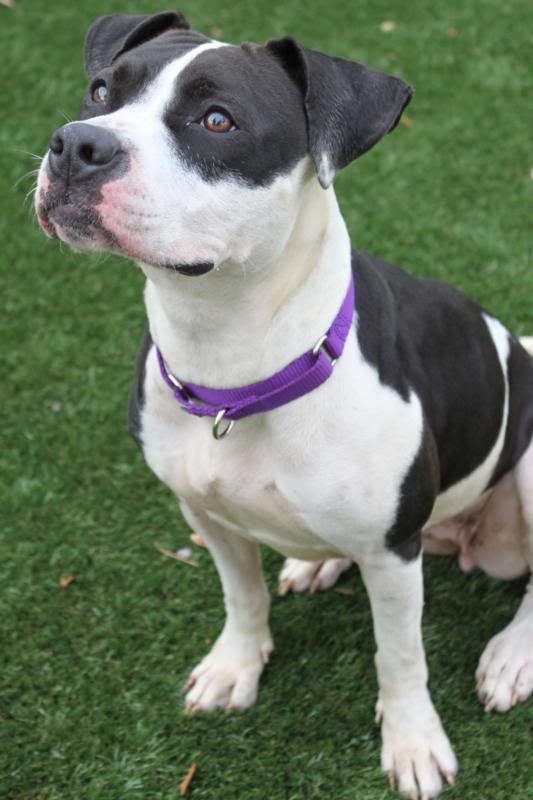 Meet "Paris" - The daughter of "Panda". She is an awesome bubbly sweet girl who just loves life! Her and her brother "Hilton" are both dog and cat friendly. They just want love in their lives!
"Paris"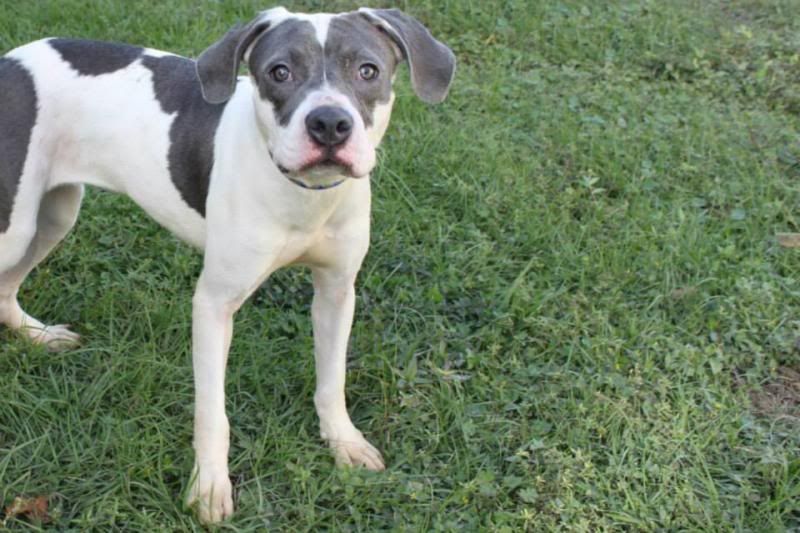 "Hilton"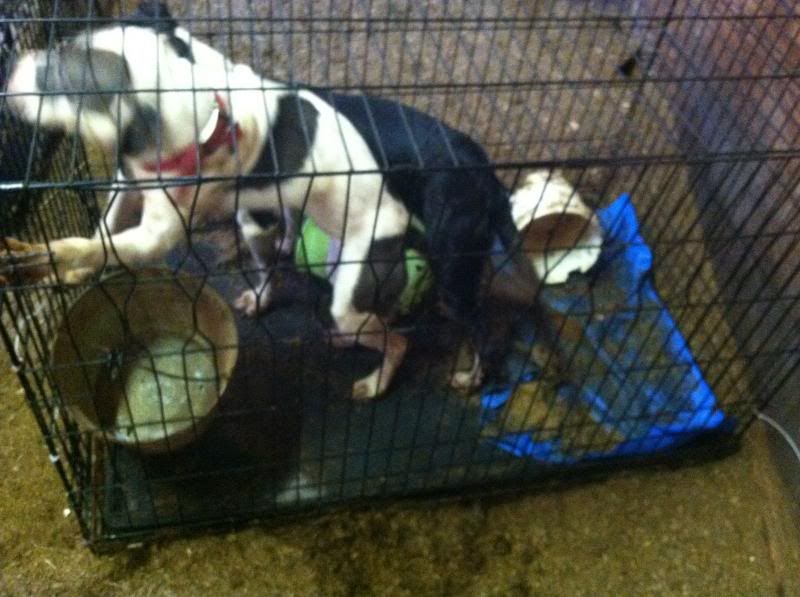 Meet "Aqua" - This stunning tiny little 10 month old girl has come leaps and bounds sense her rescue. She has lived in a tiny crate sense she was 4 weeks old and that took a toll on her growth development. She is just shy of 30lbs and is going to stay that small and be a "pocket pitty" as we so lovingly call them. Miss Aqua is completely deaf, but don't let that change your mind, because she is already learning hand signals and she is smart as a whip!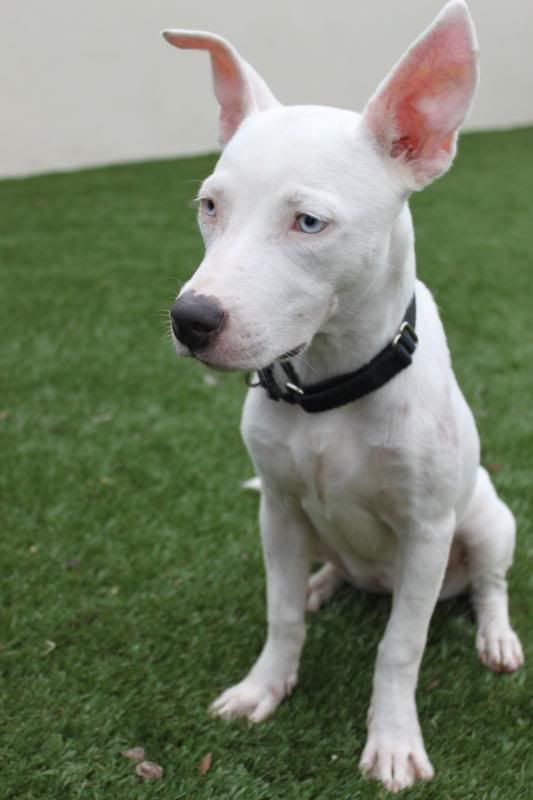 Meet "Nicolas" - This handsome senior boy lived a year in his own fecal mattered crate, but that in no way once he was out of there stopped him from being house broken! He is a little shy at first, but when warmed up, this regal fellow loves to cuddle and just wants to find someone to be a companion with for the rest of his days. He walks amazing on a leash, and i a mellow fellow at home.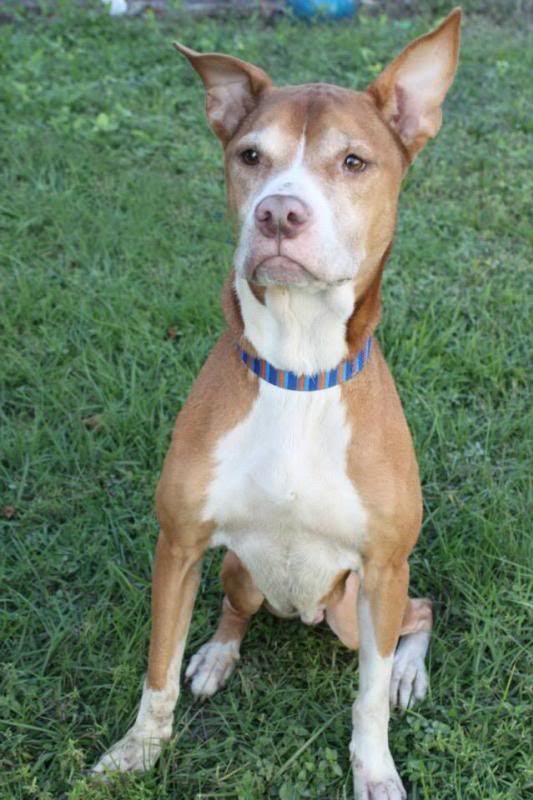 Please click the style of widget you'd like to install