A group of Nepal National Team Mountain Bikers have banned together to raise funds for victims of the Earthquake. Our immediate aim is to collect funds and supply needy areas with what they need to get back on their feet. These areas can often not be reached by cars and are not being helped at the moment by any Governmental organisation. We go to these remote area's on our Mountain Bikes and if this is not physically possible we hike to the villages in need.You can help by donating to us.Here an impression video: https://www.youtube.com/watch?v=dyTNANm3V8A&feature=youtu.beOur aims are the following- To collect and manage donations and make sure they go exactly where they are most needed- To identify areas not getting aid- We plan to get ready a stock of food, medicines, shelter and man power and mobilize them withing three days.- Lastly we are maintaining our presence in Thamel and helping with a clean up and get back your feet operation in Thamel to get the area up and running and keep some footing in the tourism industry so that people can get an income.- We are also using bikes to deliver needed supplies around the local area.What's NCRR ~Nepal Cyclist Ride to Rescue ?On April 25, 2015, a 7.9M earthquake struck Nepal badly damaging the capital Kathmandu and neighboring districts which killed 8819, injured more than 21000 and about 400 still missing. Again just after 2 weeks on May 12, 2015, a series of major earthquakes and aftershocks as powerful as 7.3M struck Nepal. On the day of the initial 7.9 magnitude earthquake a group of cyclists were out training for the upcoming National Championship mountain bike race, originally to be held on the 2nd of May 2015 but since cancelled. When the earthquake hit the cyclists were in Chobar approximately 20 kilometers north of Kathmandu.The initial shock ofcourse stunned the team. However, within moments, screams for help could be heard and the team rushed to the aid of those in need. The team dug out a woman and child buried alive using their bare hands. Even as local people shouted for them to stay clear of the dangerous area the team continued on until the woman and child were out and assessed for medical attention. This story was captured by ibnlive.com and soon went viral on social media; as a result donations came flooding in to assist with NCRR's pledge to continue with their rescue and aid efforts.Those affected by the earthquake, even though uninjured were simply paralyzed with fear. The NCRR team knew that with their connections though racing, cycling, guiding and tour companies they would be able to organize a relief effort that would be able to reach not only the immediate area but also the farthest villages affected by the earthquake that were not receiving aid.This is how NCRR was born. Survivors of both quakes are facing shortages of food and water. Many are living in tents after their homes were destroyed. In fact, so many homes were destroyed that a government minister is requesting more than million tents from relief groups. Power outages and downed cellphone networks are impeding efforts to provide relief. Aid groups and local nonprofits are mobilizing to provide support and emergency supplies to the people impacted by both earthquakes. They remain concerned about the potential spread of epidemic. All donations to this fund will exclusively support relief and recovery efforts in Nepal. Relief charities are working hard to provide food, clothing, hygiene items, medicine and temporary housing to assist with the immediate aftereffects of this disaster. Major problems and challenge of the campaign -The earthquakes with epicenters at Gorkha, Dolakha and numerous aftershocks; have caused extensive damage in Nepal. While the death toll climbs above 8820, 21000 more are injured and hundreds of thousands of Nepalis have been displaced. More than 40 of our nonprofit partners have asked for help funding their relief and recovery efforts for survivors on the ground.The way this campaign helps to solve the problem -All donations to this fund will support earthquake recovery and relief efforts in rural villages of Nepal. Initially, the fund will help first responders meet survivors' immediate needs for food, fuel, clean water, hygiene products, and shelter. Once initial relief work is complete, this fund will transition to support longer-term recovery efforts run by local, vetted local organizations.We believe that local youths who are deeply-rooted in local communities are often in the best position to provide long-term support for disaster victims. By funding the relief efforts of local affected people, donations have the potential to build stronger disaster-response capacity so that these organizations are better equipped to face future aftershocks. We'll post reports and photos of our each and every activities, how funds have been used and will email these reports to donors and subscribers.NCRR – Short term objectives: To establish a base camp in the village of Sikhar Besi with the following;– A secure site where food supply will be stored and distributed until the village becomes self-sufficient again. (Currently up and running).– Provide intermittent medical treatment and take care of ongoing medical problems as a result of the Earthquakes.– The building of temporary shelters. As tarpaulin is almost impossible to get at the moment, our aim is to salvage pre-existing tin roofing and effectively prop it up with bamboo poles.– Offering manpower to assist with the building of shelters, hygienic waste areas (Toilets), and harvesting. (It is critical harvesting goes ahead to assure food is available in the coming months).– To amend water lines and assure clean water supply to the village.NCRR – long term objectives: It is our estimation that the village and surrounding areas will require support for approximately six months. To include the following;– The continuation of foodstuff provision.– Assistance in seed harvesting or replacement of damaged seed, as most of the seed was destroyed in the earthquake.– To provide informative support in the rebuilding of houses and storage facilities. We will also offer instructive assistance with government funding documents and its processes.– To provide manual support in the rebuilding of schools.– To establish a long term medical post accessible for surrounding villages.– To address road access. (The current road is in disrepair and village access is challenging when bringing supplies).– To rebuild a more sustainable village by introducing such things as solar energy, rainwater harvesting, hygienic and accessible lavatories.Current Project and Findings NCRR team have recently established a base camp in the area of Sikhar Besi bordering Nuwakot, Langtang and Raswa districts.The area covers 9 Wards in the VDC(Village Development Committee), 7 of which we are targeting (the other two have good road access and no immediate need of help). This region is approximately 120 kilometers north of Kathmandu. Accessibility via road is limited and treacherous due to landslides as a result of the earthquake. The team must trek for 40 minutes to the nearest village and over three hours to the furthest with heavy packs laden with aid and supplies.On the team's first trek to Sikhar Besi they noted most villages along the way had been destroyed, houses had been flattened and many people were displaced and in desperate need of aid.In the region NCRR have identified seven wards in the Sikhar Besi VDC that are heavily affected;1. WARD 1 – 133 Households2. WARD 2 – 77 Households3. WARD 3 – 85 Households4. WARD 4 – 85 Households5. WARD 5 – 64 Households6. WARD 6 – 143 Households7. WARD 7 – 70 Households8. WARD 8 – 115 Households9. WARD 9 – 87 Households(One Household consists on average of 5 people, 7 animals, 1 main building, 1 animal shelter, 1 room for harvest storage, 1 toilet)95% of all buildings, including village schools, community buildings and health post have been destroyed.Livestock including the very valuable Buffalo have been killed. It was our findings that approximately 45 animals per village have been lost to the earthquake. Buffalo in particular can cost up from USD1000 each and provide a good source of income for a village family. The loss of these animals means a loss of livelihood, and is almost impossible to replace.Approximately 80% of food stores and supplies for the year were also badly damaged or lost. It will be three months before maze is ready for harvesting. Four to five months before the rice crop is ready as long as they are able to plant it in June (Monsoon). December through to January will come potatoes. Water supply is adequate although dirty in 50% of the area, NCRR has handed out purification product to assist with this.At least 20 to 30 people have been assessed as injured due to the earthquake disaster and are at high risk of or have infection already. Some of these injuries will have lifelong repercussions.NCRR have been distributing such things as food packages, tarpaulin (when possible) and other sheltering items, along with basic medication and water purification product. They have also offered much needed assistance with salvaging property items and foodstuffs. The team has also offered advice to those in desperate need in regard to sanitary practices to lower the risk of disease and preparing to harvest rice in the coming season so there is enough food for the following year.Budget OutlookFunding requirement outlook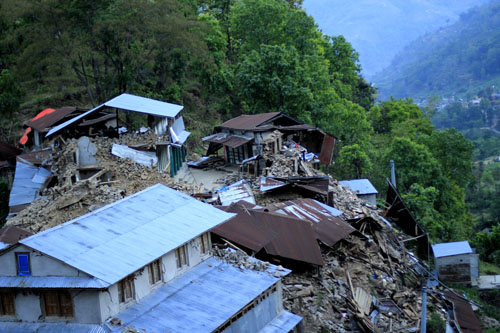 How much money are we going to need? It's an unanswerable question. We ask you how much it takes to rebuild a town, a village or a country. All we can say is that every donation is vital to the rebuild of many of these poor villages that are otherwise not receiving aid from the government, still to date.We have thus far generated a budget in regard to basic aid costs per fortnight for one VDC zone for your perusal;Two week food support Budget – one household/approximately five peopleExchange rates are approximate and subject to change.30 kg of Rice – 1200NPR (US$12)4 kg of Dhal – 85NPR per kg (US$3)1kg of Salt -18NPR (US$.18)1lt of Oil – 1150NPR per 10 litres (US$1.12)1k of Soy Product – 60NPR per Kg (US$)Total outlay per household: NPR1673 (US$16.30)Transport and LabourPer Truck (supplies two villages) – 20,000NPR (US$195)Building Materials (Shelter and Labour Costs)Rubber Boots x 4 – 425NPR ea (US$17)Gloves x 4 – 110NPR ea (US$4)Metal Sheet (shelter material) – 333NPR ea (US$653) based on 100 homes at two sheets each (200 per home)Tarpaulin sheets – 1500NPR ea (US$1,471) based on 100 homes at one sheet eachTotal Outlay Building Materials: NPR218,740 (US$2,146)How can you help ?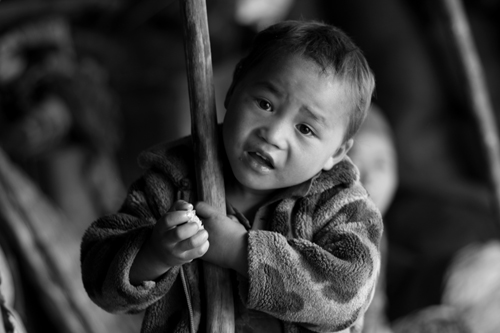 Immediate- Cash donations are the best thing we can receive right now. Unfortunately, although many people would like to come over and offer physical support, it is far too chaotic to organize volunteers at this time. The time taken to do so would be detrimental to the immediate aid we need to send out.Long Term – Long term funding will be needed so we can rebuild schools, Health Posts, Community Buildings and also provide ongoing food until the village is able to harvest crops again.How to Donate? – Cash donations can be made quickly and safely via the Youcaring Link on our home page. This is sent via Paypal.For larger or long term donations we are using the following bank account, until we can set up a fund account in the near future.BANK DETAILSAccount Name – Himalayan Single TrackAccount Number – 09 01010000117Bank – Global IME BankBranch – ThamelSWIFT Code: GLBBNPKAChaksibari Chowk, Thamel, Kathmandu-29Phone No: 4701327, 4701323Fax No: 4700171Tourism -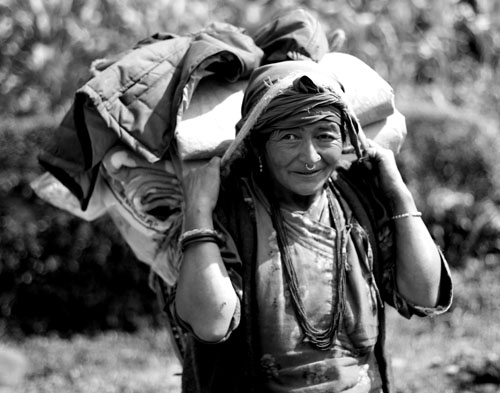 Holiday in Nepal- Tourism is vital to Nepal's' economy making up over 40%, and this is going to be hit hard in the next few years. The next tourist season is from mid-September onward until early December. Make sure your tour organisation is aware of safe areas and accommodation. Please be assured Nepal is still an incredible place to holiday and is well worth the journey.Don't be a stranger; we welcome you to Nepal with open arms.Volunteering -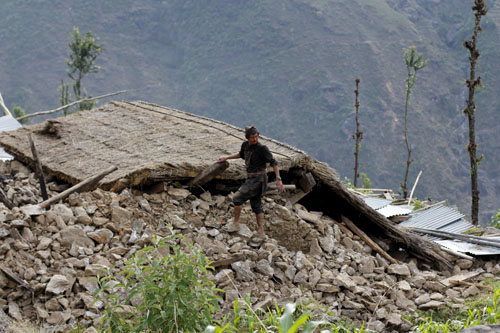 In the long-term- Visit us next tourist season (From mid-September onward) if you do wish to physically help this would be the best time. Organising your own team to come and rebuild a school, or sanitary lavatories, clean up, rebuild homes or communal areas. Bring your skills as every little bit is going to be of help.
Please click the style of widget you'd like to install