Hello, my name is Luisa, I am 29 years old, and I need help to emigrate from Venezuela to Peru, given the unsustainable situation of this country and the health status of my father.
I have a degree in Advertising and Marketing and I currently work as an independent baker (here you can see photos of my desserts) and what I earn is about $ 3 dollars per month.
MY STORY:
Since many years ago, my father has had a health condition that is very difficult to cope with in Venezuela due to the scarcity of medications for his treatment.
My father takes anticonvulsant medications that are almost never obtained, which has caused him to repeatedly be in a critical state of health. This has put his life at risk more than once.
Here I attach pictures of the medical vouchers: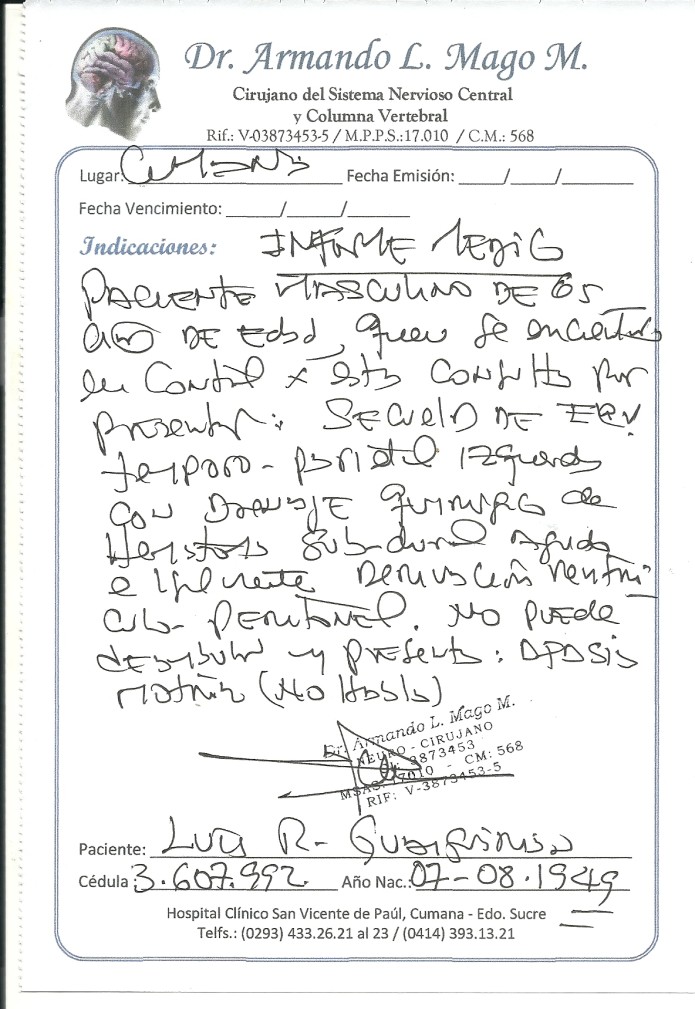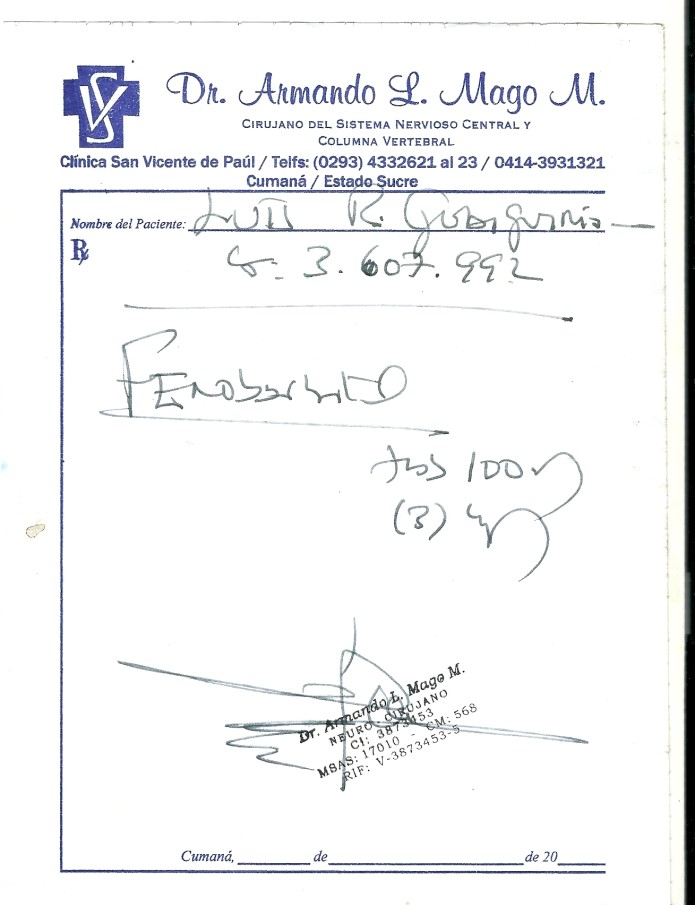 Faced with this situation, without capacity for savings and / or growth within the country, I decide to use this means to ask for help.
It goes without saying that I will not undertake this journey alone because of the risk it implies for me, physically.
There are four of us who will benefit from your help: my father, my mother, my husband and me.
My husband is a web developer so he offers his professional services to help raise the money needed for the trip. Here you can see his portfolio.
COSTS:
$ 3000 for plane tickets.
$ 500 for food and paperwork.
$ 1500 for lodging and medicine costs (for the time it takes us to stabilize).
Know that any donation, however small, is really appreciated.
If you want to communicate with me, my email is: [email protected]
MORE PHOTOS: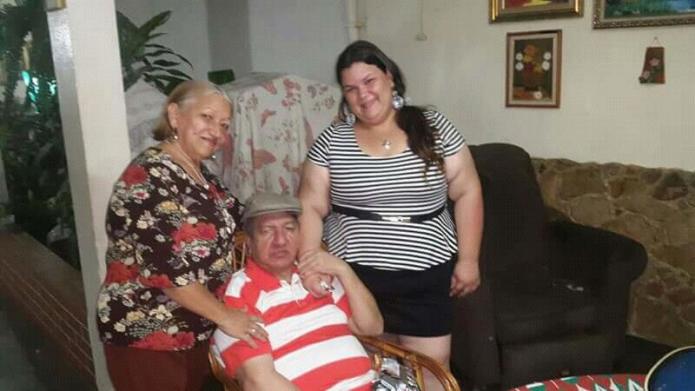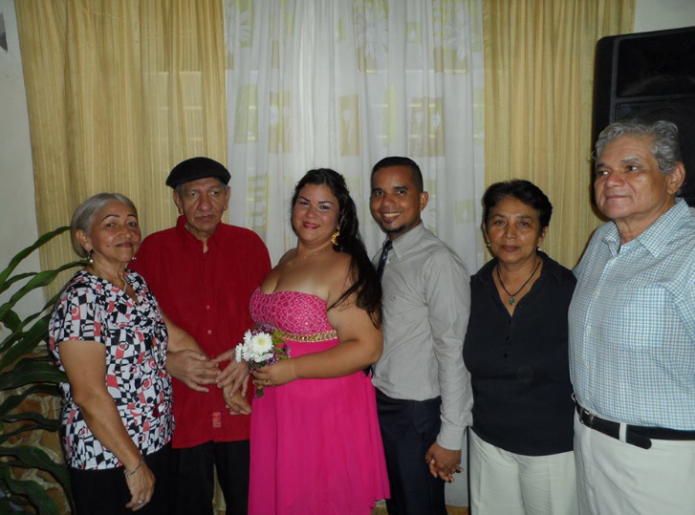 SPANISH
Hola, me llamo Luisa, tengo 29 años de edad, y necesito ayuda para emigrar de Venezuela a Perú, dada la insostenible situación de este país y el estado de salud de mi padre.
Soy licenciada en Publicidad y Mercadeo y actualmente trabajo como repostera de forma independiente (aquí mis postres)) y lo que gano equivale a $3 dolares mensual.
MI HISTORIA:
Mi padre desde hace unos anos presenta una condición de salud que es muy difícil de sobrellevar en Venezuela debido a la escasez de los medicamentos para su tratamiento.
Mi padre toma medicamentos anticonvulsivos que casi nunca se consiguen, lo que ha causado que en varias ocasiones se vea en un estado critico de salud. Esto ha puesto en riesgo su vida mas de una vez.
Aca anexo fotos de los comprobantes medicos: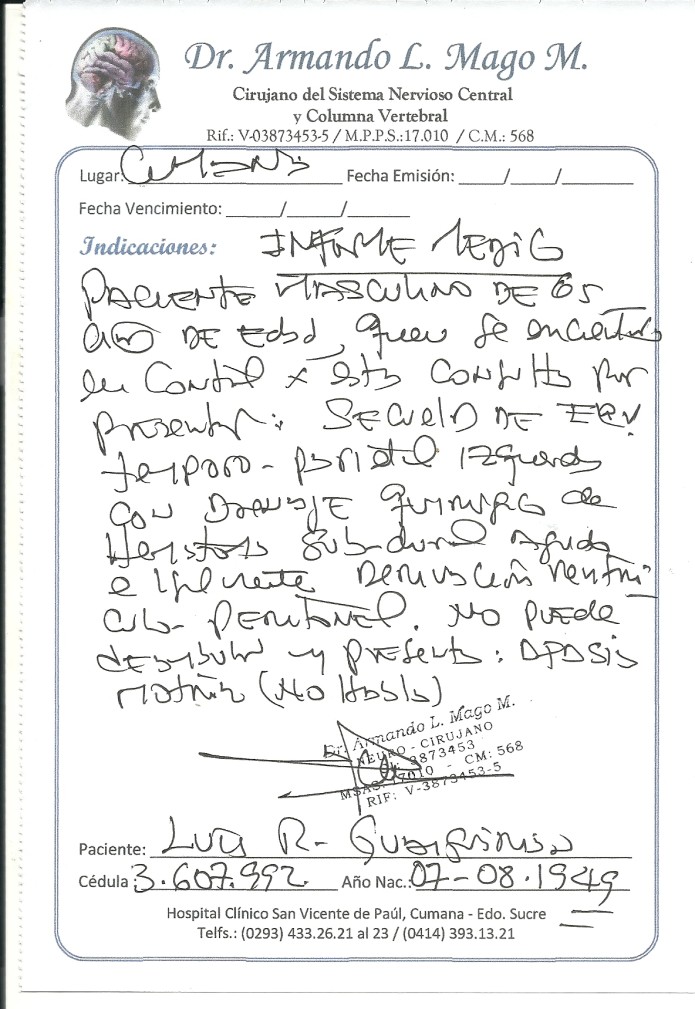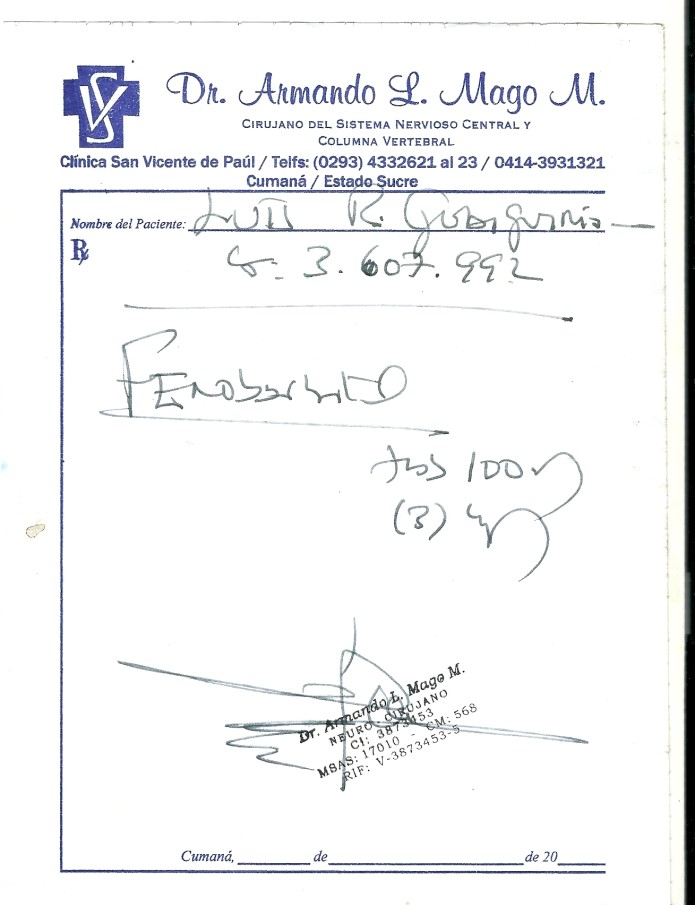 Ante este panorama, sin capacidad de ahorro y/o crecimiento dentro del país, decido utilizar este medio para pedir ayuda.
Sobra decir que no emprenderé esta travesía sola por el riesgo que implica para mí, físicamente.
Somos cuatro los que seremos beneficiados con su ayuda: mi padre, mi madre, mi esposo y yo.
Mi esposo es desarrollador web por lo que ofrece sus servicios profesionales para ayudar a reunir el dinero necesario para el viaje. Aquí su portafolio.
COSTOS:
$3000 en pasajes de avión.
$500 para gastos imprevistos (comida, trámites).
$1500 para costos de hospedaje y comida (por el tiempo que nos tome estabilizarnos).
Sepa que cualquier donación, tan pequeña que sea, es realmente apreciada.
Si desea comunicarse conmigo, mi correo es: [email protected]
MAS FOTOS: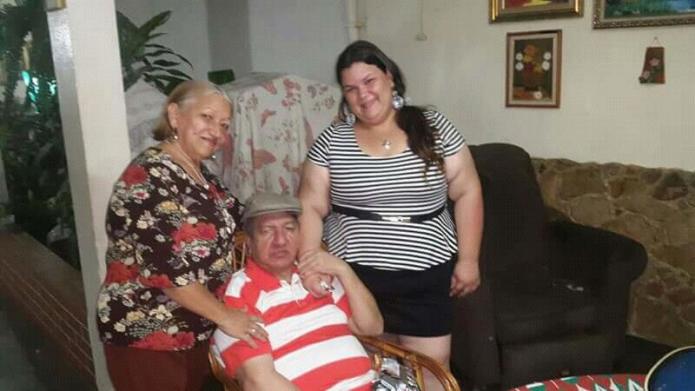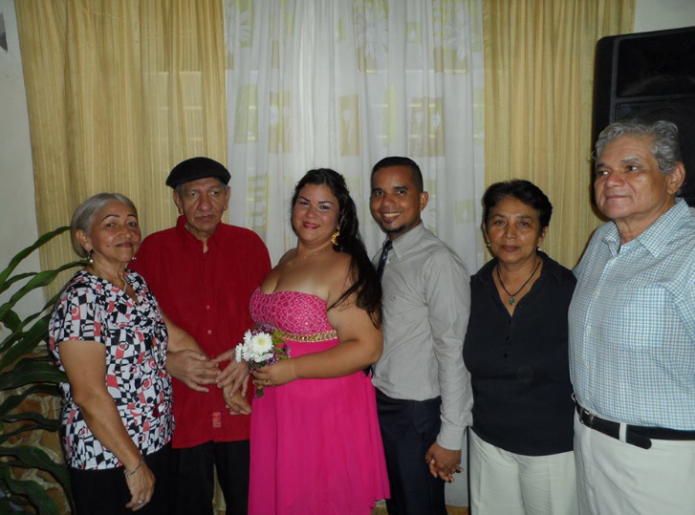 Please click the style of widget you'd like to install