Hi, My name is Kan Sakkamdoung live in Bangkok Thailand.
My dream is to working donations of school uniforms new or second hand, school supplies, food, educational toys, basic medical supplies etc., for children in remote areas.
This time i working my dream donation past 2 month for 9 school and 490 childrens. I very happiness. I will working my dream for donation 5 year. I'm founder the "Tam La Fun" Team for Donation. I will donation every month, 5 schools/month.
Video Link My dream Mission 5 : https://www.youtube.com/watch?v=pPAJx2FPMtE

Photos Link My dream Mission 5 : https://www.facebook.com/TamLaFun/timeline/stor...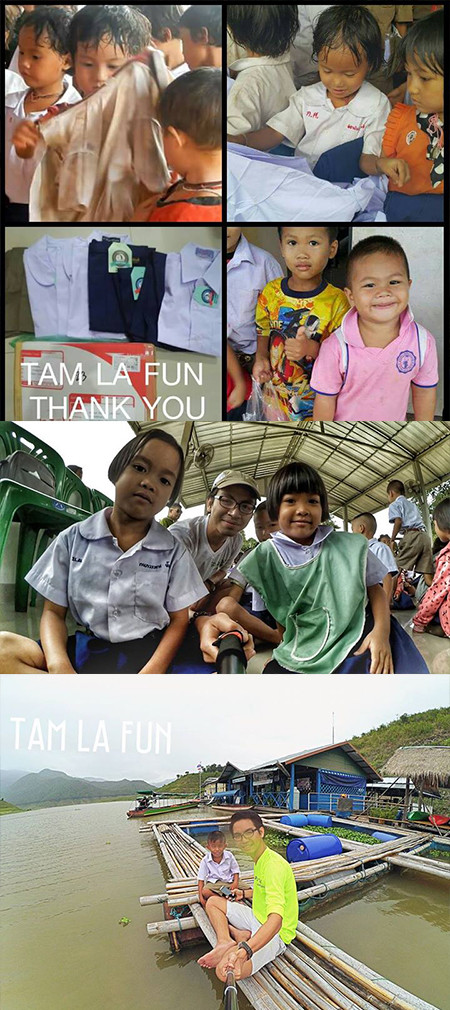 But i have problem to work my dream because i be in debt for my Educational Loan Fund last 7 year ago, and business loan and i must pay for interest rate about 700$/month.
I be in debt total in my life 11,040.4$. This time i not working any job not have money to pay. This is the big problem to working my dream.
This time i working donation only. For childrens in remote areas.
I have my dream of plan about 5 year or more than.
3 time per month, 5 schools per month.
I will working donation and visit remote areas school and take photos, video people hardship then upload to Facebook Youtube Website for Contributes to the development of better.
example items for donation : school uniform, school shoes, socks second hand. Equipment for teaching pencil eraser, ruler, eraser, crayons, colored wood Sketchbook sports recreation soccer balls, badminton sets, toy basketball creative dessert dry food, medicines, seeds, etc.
You can view my dream activity and news in
Youtube : https://www.youtube.com/c/tamlafun
Facebook : https://www.facebook.com/TamLaFun
Google+ : https://plus.google.com/+Tamlafun
Website : www.tamlafun.com
Thank you, my dream i will to working for
- Donations to alleviate the suffering. Of schoolchildren and villagers In the wilderness Scarce supplies educational equipment.
- To increase educational opportunities for disadvantaged children lack educational equipment.
- The problems suffered hardship of children and villagers to come out publicly. The still and video media To increase opportunities and contributes to the development in the future.
- To build a strong mind to the people of Banda. To turn to people known for donating their unused. To provide the underprivileged.
- To reward you and make you a better land for our King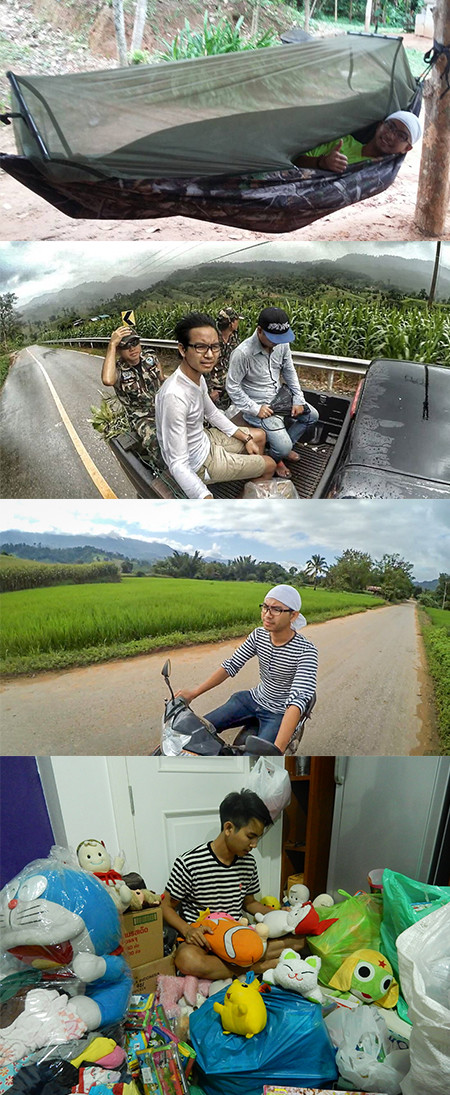 Thank you so much. I very Happy when i working my dream and donation to childrens. In the further i need to build the school building for school needy.
Mr.Kan Sakkamdoung
Tamlafun No.15 , Soi Chinnaket2/16, Ngamwongwan Rd., Tungsonghong, Laksi, Bangkok, Thailand 10210
Phone: +66965421606
Email : [email protected]
Please click the style of widget you'd like to install