Mr. Syopz is an orange cat that was badly injured and lovingly rescued by Madame Alice.

Madame Alice is a french lecturer and is also part of Environmental, Health & Safety (EHS)and is also the person responsible for taking care of the ducks, geese and stray dogs around campus.

He is named "Mr. Syopz" precisely because he was found at Syopz.
Mr. Syopz contracted a fungal infection called Sporotrichosis, which is contagious to all animals and humans and can be fatal to animals.

From October 2018, Madame Alice has been bearing the medical costs for Mr. Syopz entirely, but these costs have taken a toll on her personal funds. She approached us at Taylor's C.S.I. Volunteers to start a donation drive on her behalf to fund Mr. Syopz's medical bills to aid in his speedy recovery.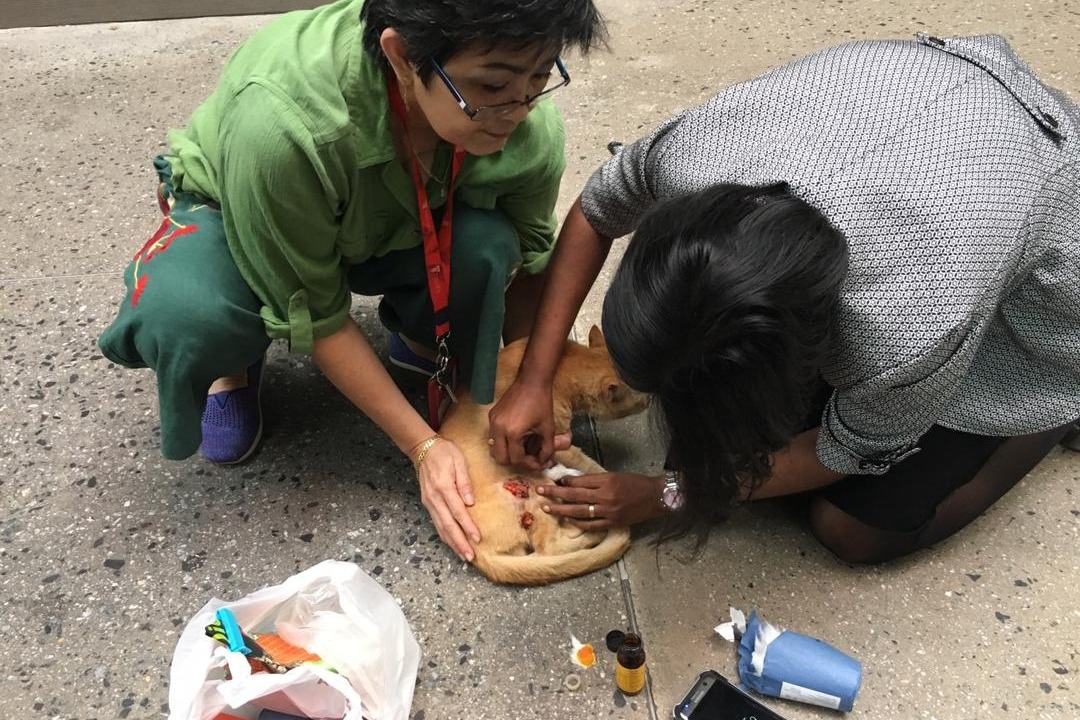 Please click the style of widget you'd like to install