https://edition.cnn.com/2017/05/31/asia/indonesia-lgbt-rights/index.htm
Hello, my name is Badrul and I'm an Indonesian gay who is trying to escape to a safer country but I'll need to apply a visa and I find the visa requirements are hard as hell also the flight is very expensive. I'm not coming from a bright family though. Therefore, I need some helps from you guys as it would be a huge change and challenge.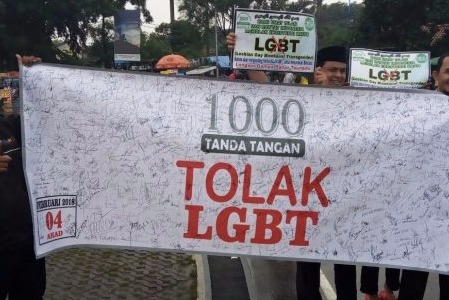 Well, I've been so depressed living as a gay here. The government is dangerously homophobic and there's no place for LGBT here at all.

Being gay in Indonesia is very dangerous. The government issued a statement that triggered social sanctions in the form of harassment and violence against LGBT people in Indonesia, even they received death threats from a group of intolerant individuals. The government considers LGBT groups not in accordance with the level of value and decency of the Indonesian nation. They also regard activism against LGBT rights as a 'proxy war' against the Indonesian nation that is more dangerous than nuclear war. If gays get caught and goes to jail, the police will treat them like animals.
Indonesian society's attitude towards LGBT people is very bad, they feel uncomfortable, blasphemous and dislike with the existence of LGBT people, they will even do violence acts to the LGBT.
In Indonesia, which the majority is Muslim, there will be no place and tolerance of liberty at all to the LGBT. The other religions here clearly prohibit LGBT as well.
Lately, a lot of cases of gay arrests by police in Indonesia, it definitely makes me feel very afraid to go out. In this case, I feel very depressed that I have to keep living in the closet continuously, it makes me become stress and feel abnormal in living everyday life.
I want to be who I really am, I want to be free and live in an openness with my sexual orientation, and I want to get the same treatment from the others without any risk that could endanger my life.
I would really appreciate for your supports. Thank you so much.
Please click the style of widget you'd like to install