Hi!!! I'm Kyra and i am an artist... and this is my story!
I Am Absolutely Passionate About Art ,and every time i create something i feel like i am writing my kind of story that talks about who i am so i cant imagine life without art!!!

I was born 33 years ago born in 1983 in Crete "Heraklion", the beautiful greek island, who i live and work.I'm mixed media artist,designer,illustrator,crafter,painter, sculptor - I am dealing , informed and trying all kinds of art.I am also writing but shhhhhh.. - its a secret!!!
From an early age it was evident that i had talent and an innate ability in art that developed into a great passion.In ten years old i began to paint landscapes but very quickly i realized that i wanted to learn much more about the art.I have practice all by herself until the sixteen where i attended for one year a School of Fine Arts.
"is actually very useful to learn some basic techniques but also a great pity to be caged your art ιn it. I want to be free to express every emotion in my canvas without having to do specifically. i love Alternative techniques cause you can never do anything the same way, is unique."
I do not have particular issue because my art is based on how I feel and this is different each time.
I love working in oil, water colour, pencil, pastel, acrylic and any material that would fall in my hands.'Nothing should be wasted' therefore i collect various materials either from nature or everyday use and puts them in my art.
I like to evolve so informed of anything new that could help to enhance the art.
Interested in ancient Greek, Egyptian and African culture and the way that they capture the art in the life.
"is really fascinating how their life is reflected through each painting, an energy that is reflected is magic for me and helps me to continue painting"
I love abstract painting and through the works express the complexity of life and different stages of human evolution to reach the perfectly aware of itself. Each emotion is assigned differently from the artist, as i believe that every feeling has a different dynamic which must be expressed in any way (whether negative or positive) or otherwise abides in us and distorted.
I think that with my art i find my mysterious human side in life....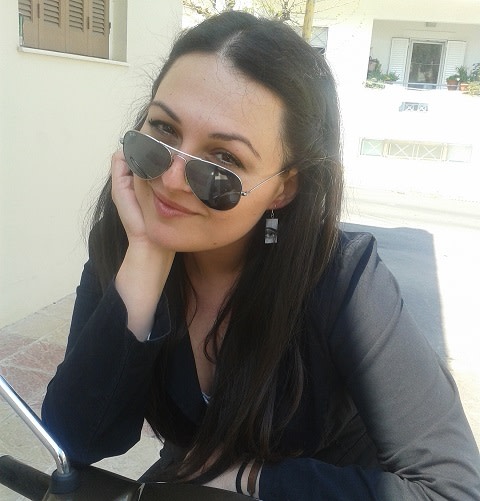 Well, I am an artist with a full time day job with so little time for creating...
I am struggling to find a balance between work and art,my day job requires so much of me...
It wasnt an easy task to be an artist in progress...everyday i have to fight with my own people friends and family cause they didnt believe that in greece a artist can be a real job.So they said that i have to struggle hard to my day jod and to paint only for me.
But i believe in myself!!Slowly i sell my artwork and i have some fans.So i decided that it is very possible to be real job...
To be a full time artist is very difficult here in Greece,my country is much more away behind at bussiness start ups( worst at online shops) and the cost are so high with taxes.My counter says that i need a money budget 10000Eyro for the first two years to pay the insurance and the taxes that IS OBLIGATORY.And of course on FUNDING!!!
I said ohhh my God!!
To live also in Greece is very expensive,my day job wage is enough only for my monthly living expenses (rent,grocery,bills) so how can i start up my business with no budget money???
I NEED AN ART HOME....
By supporting me you helping me to make my dream come true!!!
Thank you to all for your supporting even you cant afford to donate!!!
THANK YOU SO MUCH!!
Please click the style of widget you'd like to install