Kumar's house has been destroyed! And he needs help!
When he helped two travelers in need in the middle of Nepal, he demonstrated how an act of kindness transcends all barriers. Now in his time of need, he should see that he is not alone, that kindness and humanity should have the power to rebuild a life.

Meeting Kumar Adhikari:
I met Kumar in October 2018 while I was crossing a remote region in Nepal by motorcycle with my father. A particularly tough stretch of 70km heavily hindered our progress so much that by nightfall we had only crossed half of it. Continuing the drive at night on these roads was dangerous, so we stopped to regroup our thoughts. At that moment, A young boy came to us with a big smile, introducing himself as Kumar, an English teacher from the local school. Immediately realising our predicament he invited us into his home, just above the road.
Kumar was home alone, as his family had traveled to the city, yet without a second thought, he invited us, 2 foreign strangers in need, into his home to spend the night and travel safely in the morning. Without asking, he prepared us a wonderful dinner, invited his friends and neighbours to meet us, and we spent the night laughing and dancing. The different worlds we came from and the language barriers crumbled as everyone welcomed us with big smiles and laughter.
Kumar's family, like everyone in the village of Thumki are subsistence farmers; they produce their own food and live very humble, but poor, lives.
This region is covered by very remote and isolated villages, surrounded by steep mountains, it is this idea of untouched beauty that drove us to cross this region despite everyone saying it would be dangerous and impossible to cross. You can see the map of the route we took here.
In the morning we woke up to a breathtaking view of the valley, the villagers waking up to work the fields with the buffaloes greeting us with more smiles. Kumar gave us two cups of milk from his buffalo and made us breakfast. As we were about to leave, we asked Kumar to pay him for hosting and feeding us yet he rejected. He refused to take money for an act he saw as so natural. He told me, in Hinduism, a guest must be treated like a god, as that's how we felt.

Kumar humbled us, leaving us speechless. An unforgettable experience that felt like a dream. In a world run by desires, where everything is valued in terms of dollars, we left feeling we had experienced something immeasurably valuable.
Why Kumar needs us now!
I believe that a small act of kindness should have the power to change lives.
I have kept in touch with Kumar ever since and recently Kumar Adhikiri's family house has been destroyed by a Nepali Government project to build a road accessing his region. With no government plan to rehouse the family, Kumar's elderly parents and 3 siblings are left living in a makeshift shelter, exposed to the elements. The family has sold all they own, including their buffalo an 2 goats, and need to raise another 400,000 Nepali rupees (~4,000$), a colossal sum for the family of subsistence farmers, and a teacher salary of only 100$ a month.

The rainy season has already begun and winter is approaching. Please share this story and help Kumar in his time of need, as he helped us that night, as he would help anyone in their time of need. The world needs more people like like Kumar, and his story deserves to be known.
Thank you! Remember! Every Dollar Counts!
*credit card accepted through paypal*
*Legally, the Nepali government does not compensate the family as their house was built too close to the road. It is a way the government cuts compensation costs for projects.
More pictures from our experience in Thumki village and with Kumar: https://drive.google.com/open?...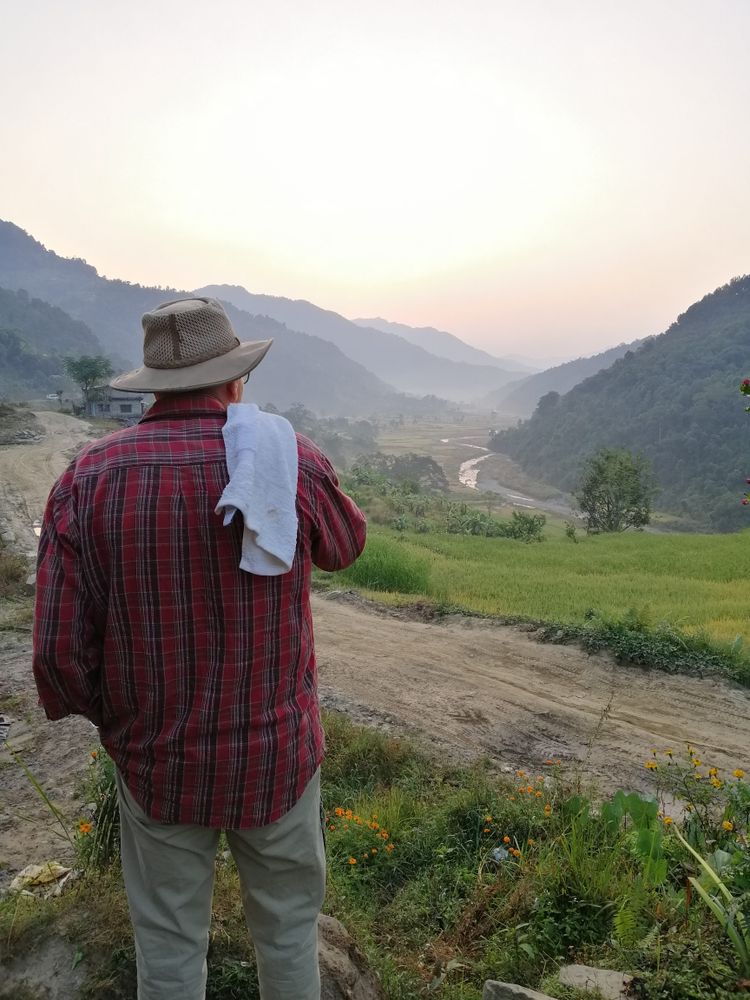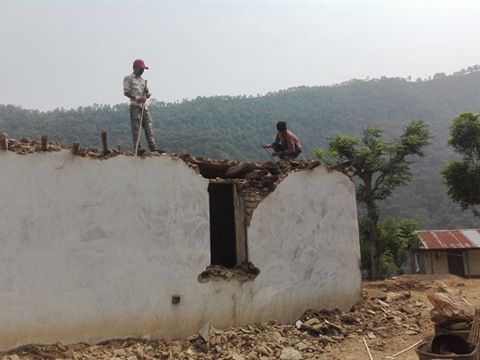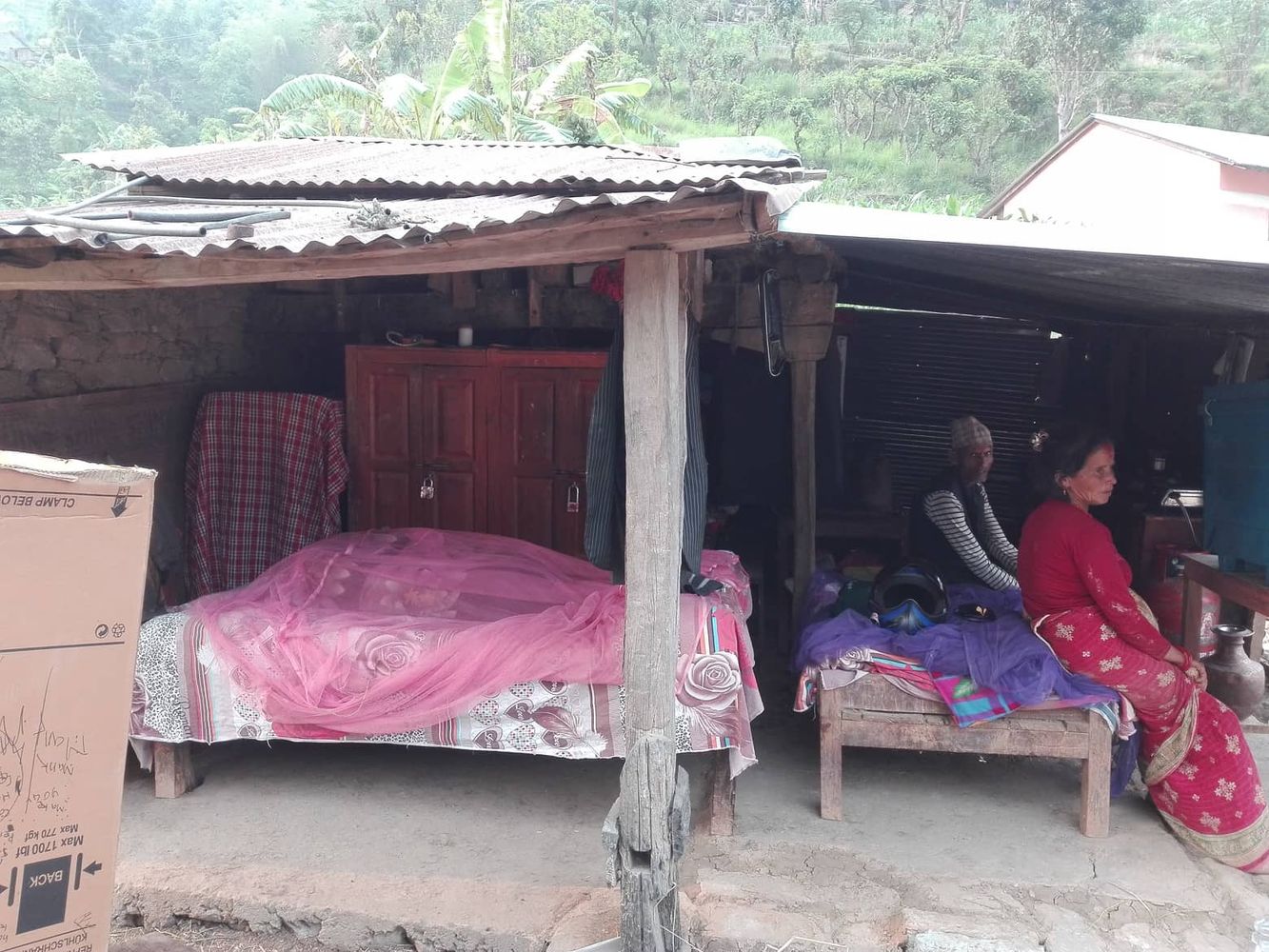 Please click the style of widget you'd like to install