Want to join me in supporting a good cause? I'm raising money for my aunt who's suffering from Esophageal Cancer.


She was diagnosed last September 2018. All members of our family have been helping her but our funds are not enough to support her further with chemotherapy, medicine, diaper, etc. A few days ago, she was rushed to the hospital and she's in the ICU now. We have tried reaching for help through our country's government but we were not able to gather enough money to pay for all other expenses especially the hospital bill.


We need money to pay for the hospital bills, her medicines, her food that passes through her tube on her stomach, etc. She needs the funds as soon as possible. The hospital also suggested that if possible, she can be treated to a better hospital that specializes in Esophageal Cancer. If someone knows somewhere to have her treated better please feel free to suggest anything that can make her better.


Your contribution will make an impact, whether you donate a lot or a little. Anything helps. Thank you for your support. May God Bless all of you.

This is just a short introduction to my aunt.
Her name is Joy. She is 57 years old.

She was diagnosed with breast cancer in 2003.
She was cleared in 2008.
She is now diagnosed with Esophageal Cancer.
She still wants to live.
When I went to visit her, I can't help myself but cry while holding her hands. I told her to fight. Then she told us that she still wants to live and that she's weak. I told her not to respond so she can rest well. I told her to clear her head and not to think of any problems as we are all here to support her.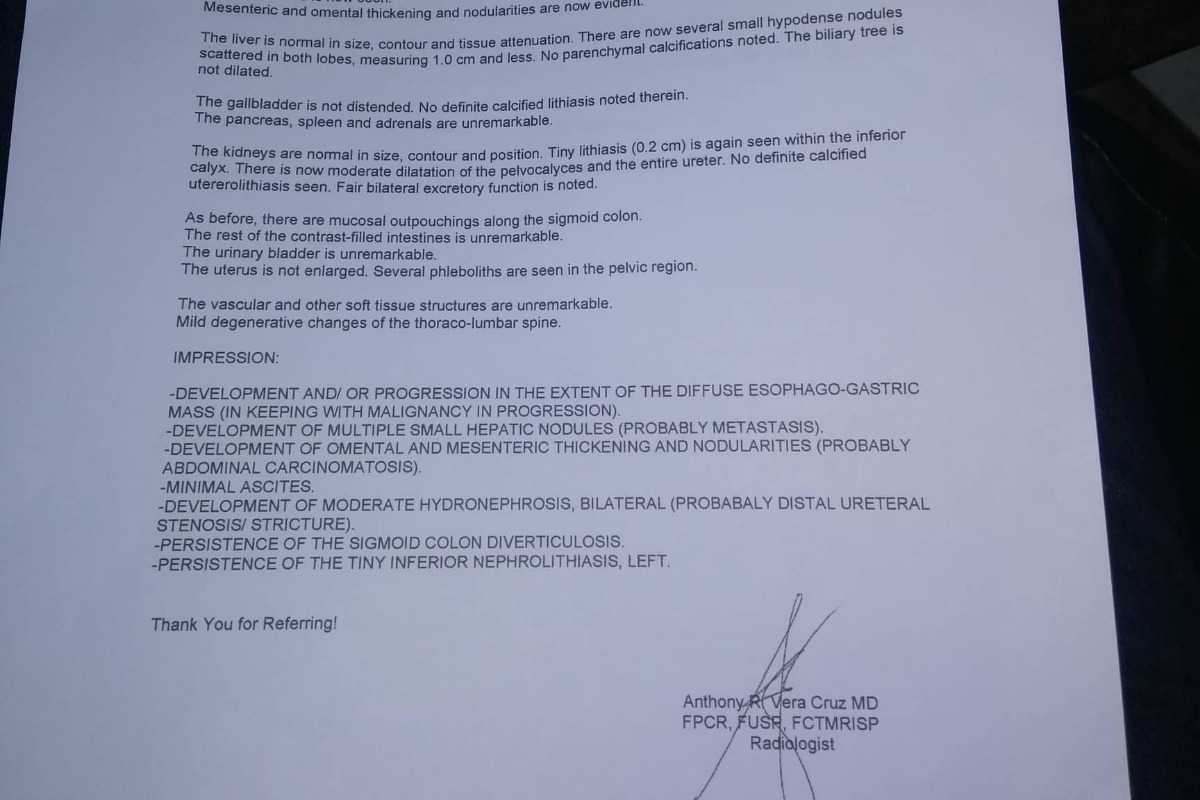 This is the only thing I can think of to help and show support. This is the least I could do for her. Hoping that people can reach out, pray, give some words of encouragement as well, or donate for her.

I know little about her medical history but if you want to ask for more information, please don't hesitate to reach out from our Facebook page.

We will be posting updates on her Facebook page. Please like and share the page by clicking on the link below.
Help Joy Battle Out Cancer



Please help us raise money for my aunt.
Please click the style of widget you'd like to install