My mother, Arlene Priscilla Cataluña Causing, 48 years old, has stage 3B breast cancer. Our hearts were shattered when we received the news of my mom's diagnosis. As she is a very religious and God-centered person, we never expected this to have happened to her.


When she had her first chemotherapy session, I couldn't help but feel emotional because of its negative effects on the patient. But my mom just assured us that she is as strong as a carabao.


It was very heartbreaking to witness her hair falling out, until she became completely bald. Continuing my studies with utmost focus was very difficult on my part as the thought of my mom was always on my mind.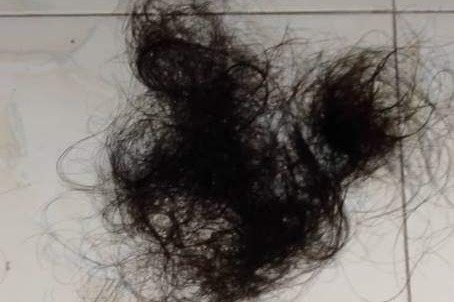 *Update: My mother's medical protocol for the Herceptin monoclonal antibody was changed, from 24 vials to 54 vials.


54 x 50,000 PHP = 2,700,000 PHP or 51,139.35 USD


Donations of any amount would be accepted from the bottom of our hearts! If you couldn't however, you can still help by spreading the word.


God bless you all.
Please click the style of widget you'd like to install