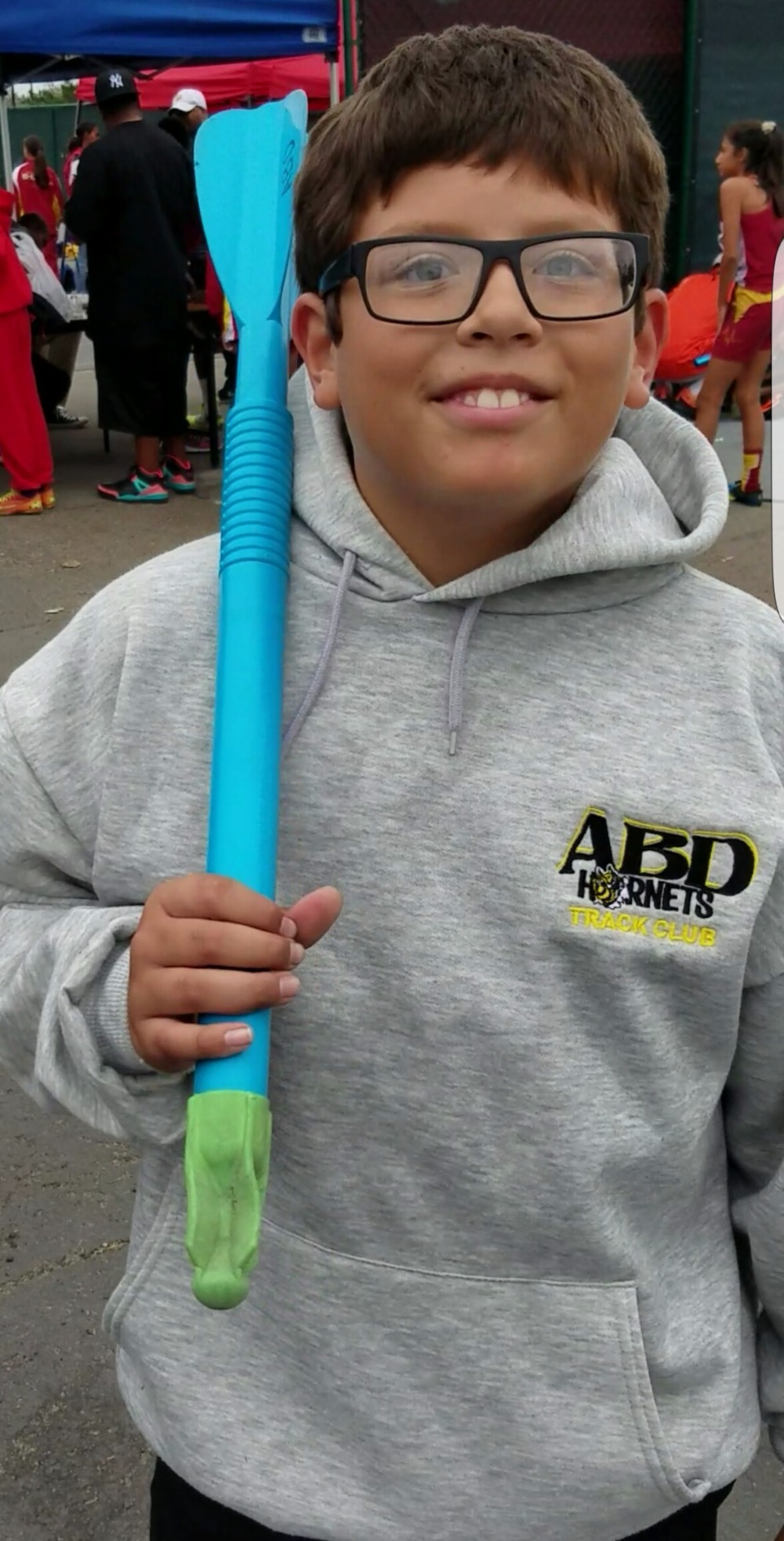 This is my 11 year old son Elijah. We are raising money for his 2016 AAU National Junior Olympics trip. The event is in Humble, TX, the first week of August, 1st-3rd. He qualified in two field events, javelin and shot put.
Elijah has had some struggles since child birth. He was born 5 weeks early at 4 lbs 15 oz and with gastroschisis, a birth defect of the abdominal wall were his intestines stick outside of the baby's body through a hole beside the belly button. Just 6 hours after being born he went into surgery for 2 1/2 hours to put his intestines back in his abdomen. Unfortunately his belly wasn't big enough so they weren't able to put all of it in. He remained in the hospital sedated with his intestines wrapped up in a silo bag until he could gain some weight. Thank God for watching over him during that time because infection is one of the biggest issues associated with gastroschisis, especially since his intestines were exposed to the air and were outside of his body for that long. But just one month later, he had gained enough weight and had his 2nd surgery to finally put the rest of his intestines in his abdomen. I thank God for giving him strength to endure so much so young. After that, he struggled with acid reflex for a couple years and had bladder issues. Now he is a very strong, healthy young man with dreams of doing whatever he puts his mind to.
Elijah has been doing track and field for about 4 years. He first joined track and field to help him keep in shape for football. His first year of track, we didn't know too much about javelin but our coach had him try it out. He did pretty decent and our coach saw something special in him. With the help of our coach to fan the fire, Elijah really grew a passion for throwing the javelin. His dream is to throw the javelin in the Olympic games for team USA. Last season, he really came out of his shell and was able to beat his Personal Record "PR" a couple times during the year in javelin. Last year he even beat his PR at the end of the season at 24.20m and qualified to go to the 2015 National AAU JO. We weren't able to go last year because of financial difficulties. I told him that if he qualified next year and beat a season goal, that I would try to raise money for us to go. I also told him that hard work, dedication and discipline will play a factor in accomplishing his goal.
This season, he started with that same mind set, improved his technique and really pushed himself during his workouts. This year was his first season throwing the shot put. Throughout the season he beat his PR multiple times for both javelin and shot put. Our season goal this year was 30.00m for javelin. He worked really hard, came very close at 29.95m but wasn't able to hit his goal until a couple weeks ago. In one of the last meets of the season, he threw the javelin 33.23m. He also placed 5th in shot put and 2nd in javelin at Regionals which qualifies him to compete in the 2016 National AAU Junior Olympics for both events. He knows that all the hard work, dedication and discipline during the season helped him accomplish his goal.


Please help Elijah so he can compete in the Junior Olympics. Competing will mean so much to him.
Every donation will be very much appreciated. This would be such an awesome reward to a very awesome season for Elijah.

All money raised will go towards hotel, car rental, and other fees associated with the trip. Thank you for your donation!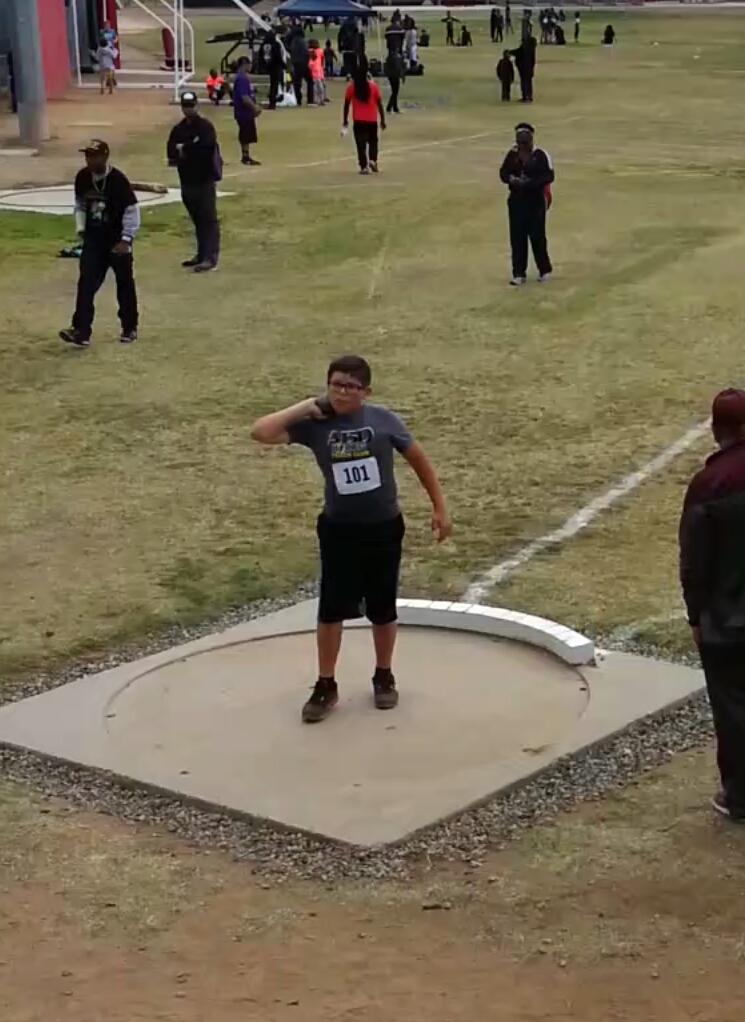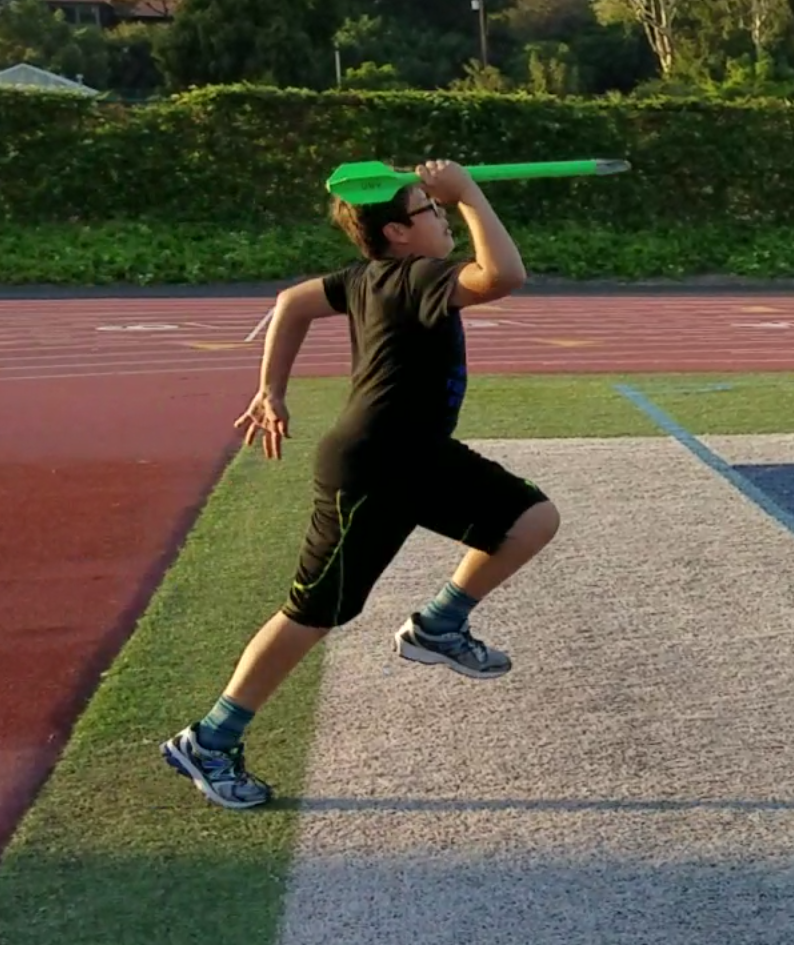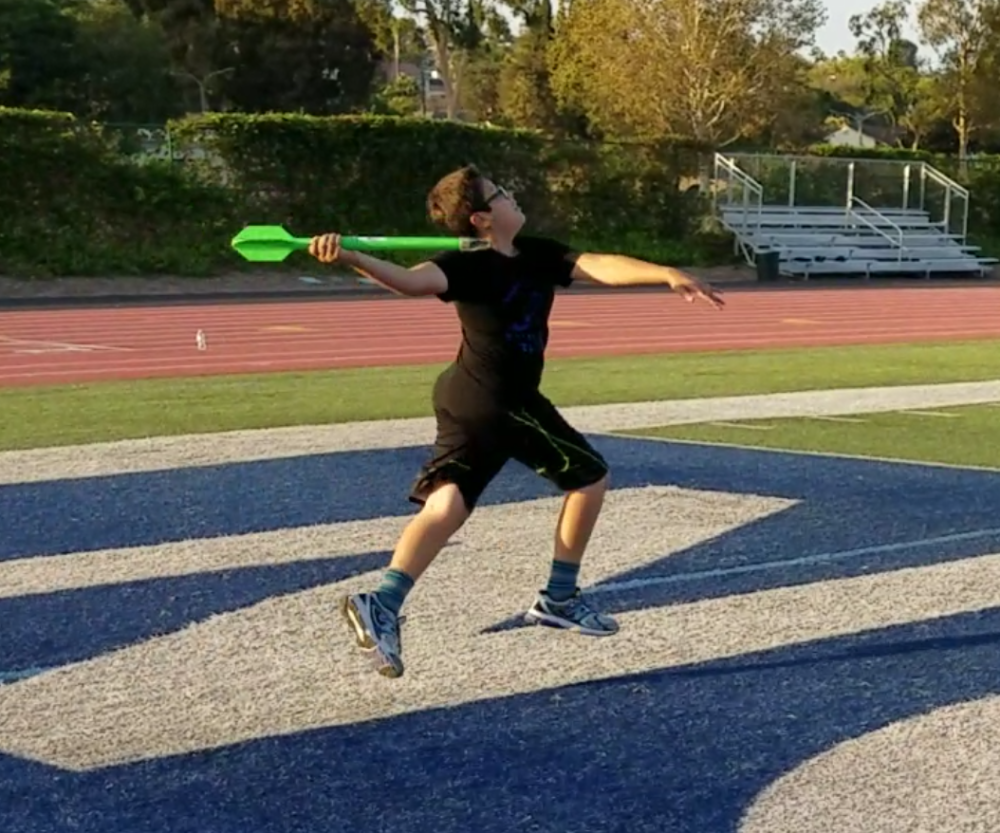 Help spread the word!
Please click the style of widget you'd like to install