We are HelGro Team - Skilled Team of Creators A close-knit team that has been working together for more than 5 years. We decided to unite to make a global project and successfully promote it.
Everyone on the planet can help in the development of our life with you. Everyone wants something new to be created, new technologies to be developed that simplify and improve our life at home and at work. According to statistics, every second project dies due to lack of funding. And some of them are very good ideas that need to be created! And we really appreciate your help to other people and projects, we are glad to see how people donate part of their money to make the world a better place!
White paper available here - Download
Official Website - https://helpro.org
Twitter official account - https://twitter.com/HelgroT
About HELGRO official page - http://helgro.org/about-helgro/
Github official page - https://github.com/helgro-token/helgro
Isn't that wonderful? We think this is great! And we are ready to encourage and reward people who are engaged in charity and help projects to pave the way for technology and projects in life.

To do this, we create an absolutely exclusive new cryptocurrency token, which we will distribute to all those who participate in the development of our world and want to make it better!
The main idea of the project is to encourage people who are engaged in charity work and donate their money to help various startups, projects and ideas that are just starting their long journey into life.
By receiving tokens for your donations and accumulating enough of them, you can spend them on the TRON network for various content and entertainment. Did you know that many online games, casinos, gambling houses accept TRON as payment? There are a lot of them and they are constantly expanding.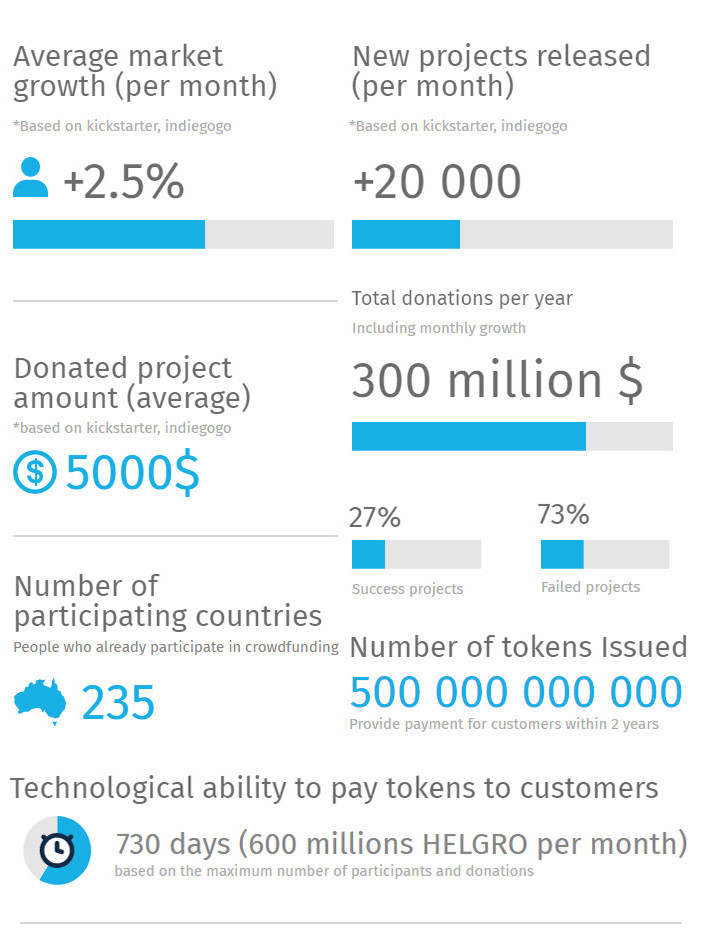 You can exchange tokens for TRX coins and continue your investment projects. As soon as we appear on cryptocurrency exchanges, you will be the first to know about it! This is a great way to get additional benefits by trading tokens or changing them to other currencies.
And one moment. Have you noticed how great an idea is at the heart of our project? We think everyone will be happy! And this token has the right to life and further development. So the price for it will grow steadily, if you buy tokens now, you can profitably exchange them in the future;)
Why do we need help and money?
We do not have enough resources to deploy the system. Work is being carried out on test equipment that is located at each of us at home. Each transaction transferred is a commission and we need to pay this commission.
This is a huge international project and its costs are also large. We have already invested a whole bunch of our personal money (we are cheating on our wives and children, shh, don't tell them about it). And almost at the very finish with us they ended :(
1. In order to receive tokens, a user needs to register, provide his e-mail and wallet address for receiving tokens.
2. The user must prove that he participated in the projects and donated money – these can be screenshots from your personal account, bank statement, checks about payment and transfer. Every evidence will be verifiable.
3. If the first two conditions are not met, tokens will not be transfered in order to exclude fraud.
It`s like a cashback, but crypto!
HELGRO is a modern cryptocurrency token created on the basis of the TRON blockchain. TRON is a platform for creating decentralized online services based on blockchain (decentralized applications), working on the basis of smart contracts. Implemented as a single decentralized virtual machine.

We have developed a smart contract TRC20 in the programming language Solidity of the latest version 0.6.6. The source code of the contract is completely transparent and available on the contract page on etherscan.io and will be available on GitHub in the near future.
It was based on the official recommended ERC20 contract from OpenZepellin. During the development, we took into account possible security problems and included a system of safe mathematical calculations, protection against "zero" wallets and a double transfer control system between wallets.
Look at out plans and roadmap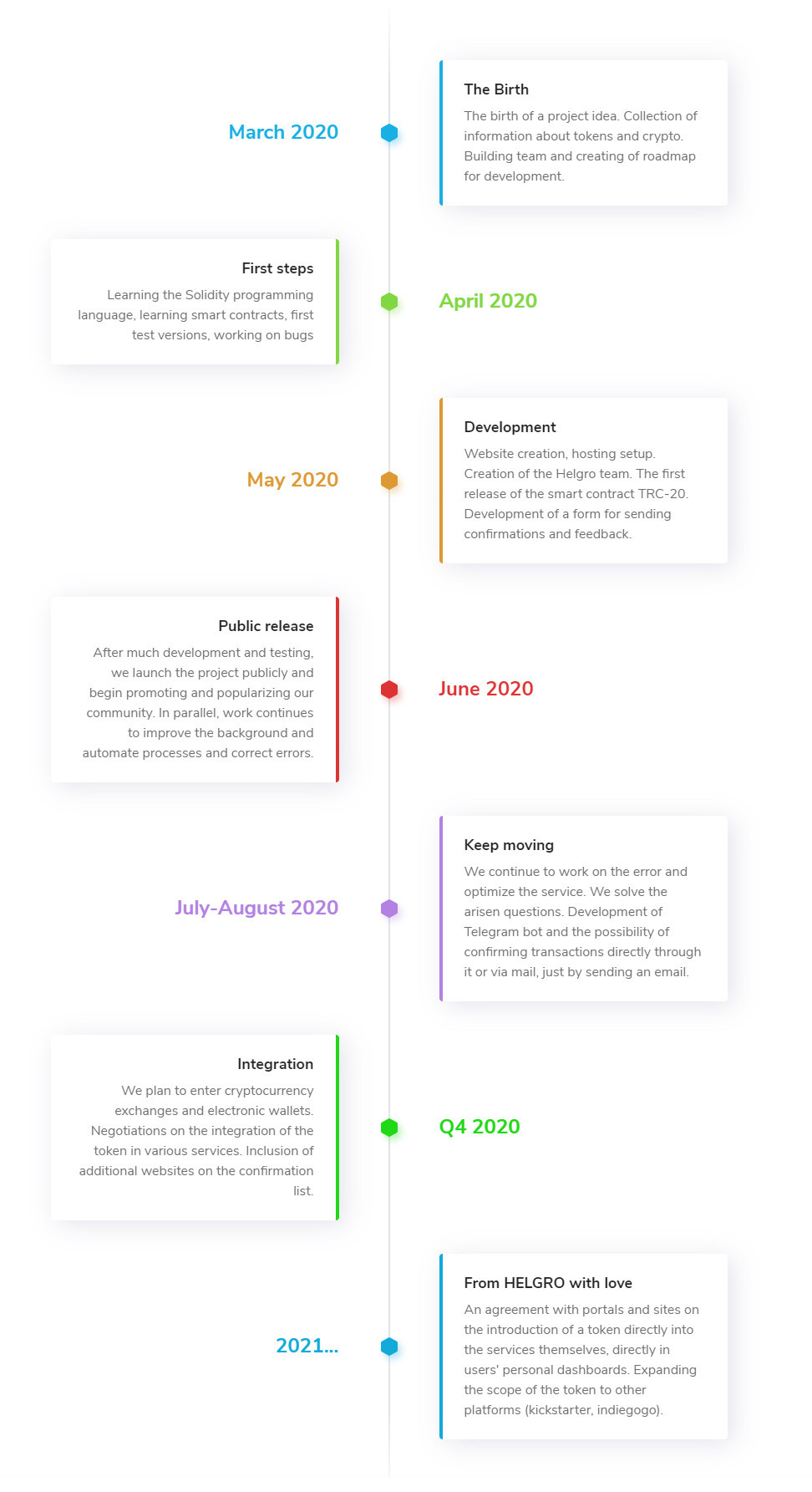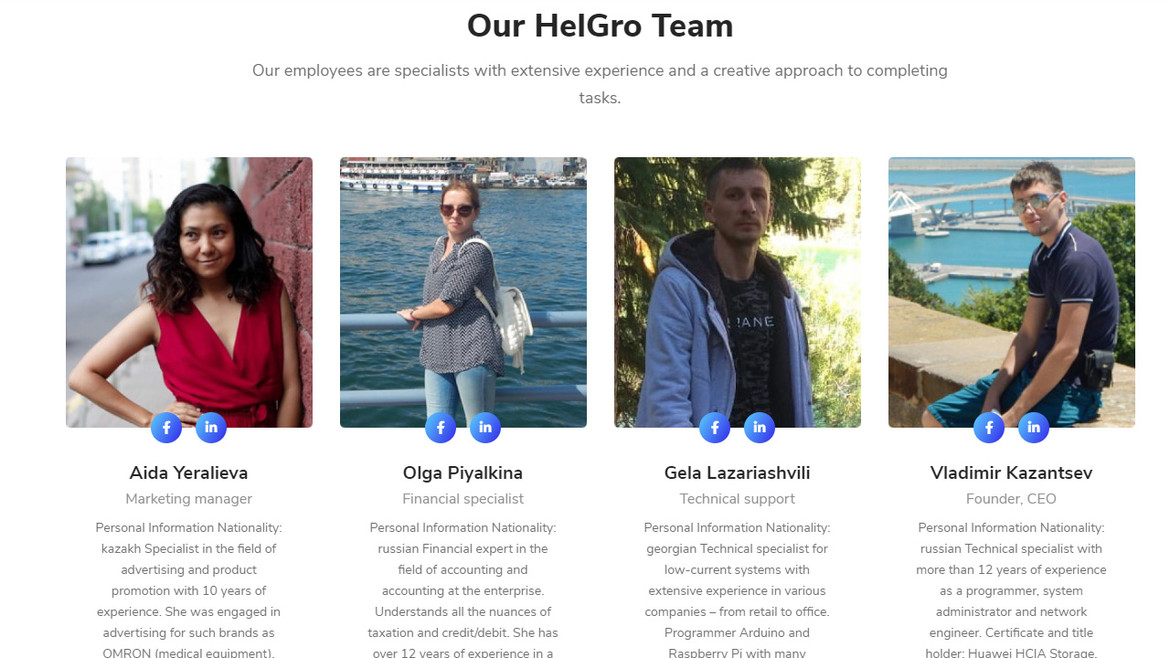 Please click the style of widget you'd like to install