---
HomeBiogas is a family-sized affordable biogas system. It converts any organic waste into clean cooking gas and a high quality liquid fertilizer for the garden. Your kitchen leftovers can turn into 3 hours of cooking per day. You'll be cooking dinner with the gas produced from lunch's leftovers. Pretty amazing, right?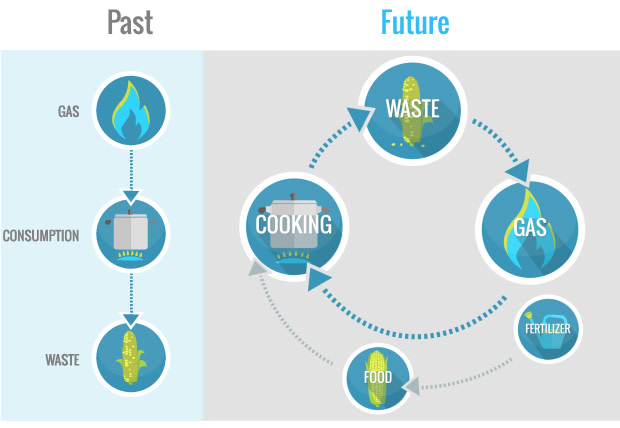 HomeBiogas maintains a closed-loop eco-cycle: organic waste turns into energy and a liquid fertilizer byproduct which enables us to produce more food thus maintaining the critical cycle of life. Know exactly where your energy is coming from and where it's going.

Many of us have tried to reduce the damage being done to our planet, but without addressing the larger issues, it often feels like a drop in the bucket.
This is a small product with a big impact.
By significantly reducing the damage caused by untreated organic waste, including air pollution, water contamination and the use of fossil fuels for energy, HomeBiogas systems respond to some of our most pressing environmental challenges today.
Our vision is to make our biogas system accessible and affordable for everyone.
Join us and help pave the way for sustainable waste management. We're in this for the long run

Biogas is a renewable fuel that is produced by the decomposition of organic matter in an environment absent of oxygen. Biogas is made up of several gases, primarily methane (CH4 ) and carbon dioxide (CO2), which can be stored and directed for cooking.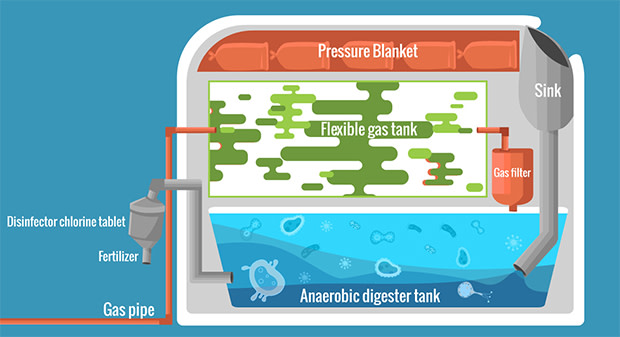 Up to 6 liters a day of any food waste, including meat and dairy
These amounts are the maximum per day, but even one third of the quantity is enough to produce your daily gas consumption.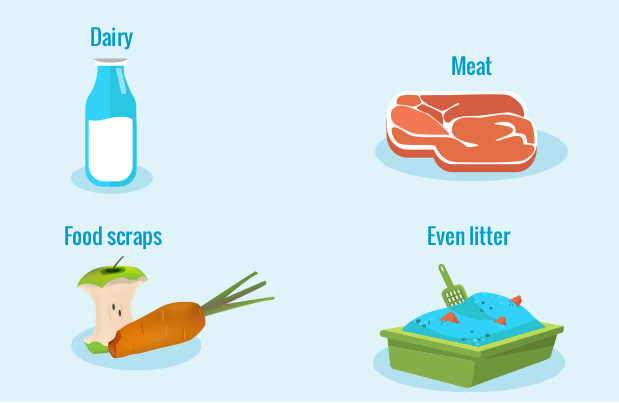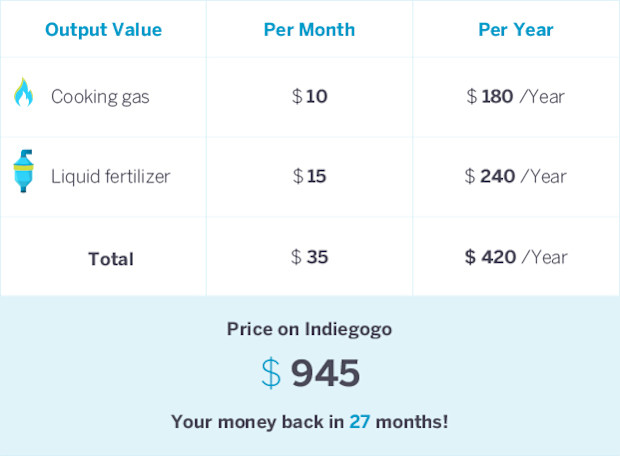 On average,
1 Kg / 2.2 pounds
of food waste produces about
200 liters
or
7 Cubic feet of gas
, which generates around one hour of cooking over a high flame. Therefore, at 6 liters / in 1.58 gallons of food scraps, one can generate 1-3 hours of cooking gas each day - the perfect amount for three meals.

Each year that you use HomeBiogas, you eliminate one ton of organic waste, and reduce harmful emissions equivalent to six tons of carbon dioxide (CO2).
Using HomeBiogas can offset your car's carbon emissions!
That means that each year you use HomeBiogas you are reversing the hazardous greenhouse gases that your car emits.
1 HomeBiogas + 1 car = 0 carbon



The HomeBiogas kit comes all in one box. It's easy to assemble, and you can conveniently do it yourself in your yard in only 2-3 hours.
we do recommend hiring a licensed gas technician to connect the system's gas pipe to your kitchen stove.

HomeBiogas is perfect for all sized families. It is not meant for industrial use such as hotels or big restaurants.
Eco-villages, community centers, and educational organizations. HomeBiogas is a great environmental educational tool. It's permaculture in action!
Ideal for farms as well as centers with small-scale animal husbandry, animal breeders, and other animal owners.
HomeBiogas can also be used in an urban environment located on rooftops.

Warm climate: The system works optimally in places with average day/night temperatures above 17 °C (64 F). Under this temperature the system will decrease its productivity. Our system is not suited for cold or freezing temperatures.
Outdoor availability: You will need to place the system outdoors, so no apartments(sorry about that). HomeBiogas is a revolutionary family sized affordable biogas system.

1. Save up to 40% off retail price
2. Be the first to own HomeBiogas; own the newest in pragmatic and disruptive sustainable innovation and technology.
3. Take back control of your environmental footprint by minimizing your family's methane emissions, waste production, and fossil fuel consumption.
4. With your support, we will be able to streamline production, reducing the cost to make it accessible to households and communities everywhere.
5. You can also donate HomeBiogas systems to non-profit organizations who support meaningful development efforts in underserved communities.

Please click the style of widget you'd like to install