About me

Hello,
My name is Nikica…., I am 19 years old and I come from Croatia. I have been diagnosed with progressive muscular dystrophy Duchenne – which is the hardest form of dystrophy. I walked without help and by 3rd grade I was in a wheelchair.
Purpose of this fundriser
As I am growing older and bigger the current wheelchairs are getting smaller and this forced me to try to collect money for the new one which is the reason I am contacting you. The economic situation in my country is rather difficult and Croatian Health Insurance Fund gives me every 5 years certain amount of money for the new wheelchair. They haven't approved the funds for the current seat I have which costed 3.600 EUR and unfortunately I have outgrown that seat.
My current situation is very frustrating as I need to wait a long time for the new wheelchairs and Health Insurance Fund doesn't care about needs of disabled. They would give me only certain type of wheelchair which doesn't match my needs and size. Because of that I feel very depressed and disappointed. I hope you can help me in order to make my life easier, happier and more successful.
Following is the picture of the wheelchair for which I am collecting the funds – there is a possibility of leaning the back of the chair and moving the whole seat. You will see my current wheelchairs in following story.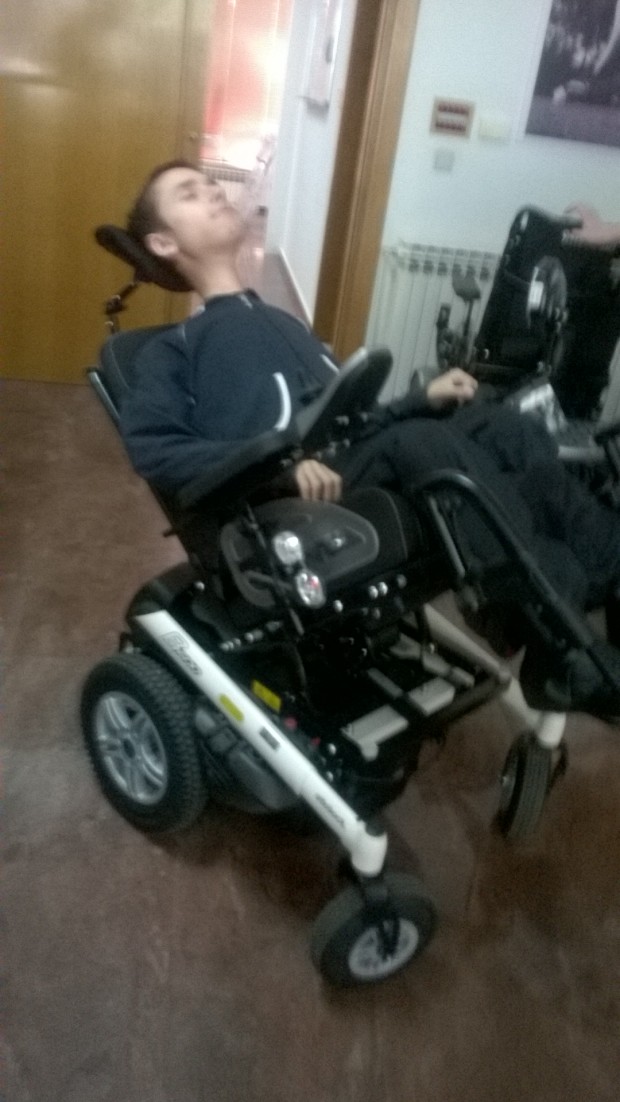 My great passion - boccia
Although I have many obstacles I am also doing sports. I am practising boccia, the only Paralympic sport for the people with the toughest disabilities. 2 years ago I didn't even know about boccia and then I was invited by President of the Sports Federation of Persons with Disabilities. I am practising boccia for 2 years and I am very successful. I have participated in European Paralympic youth games 2015 in Croatia.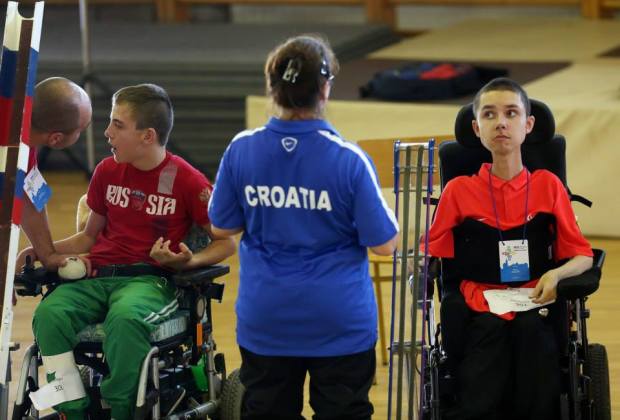 We had many difficulties because we did not have all the required equipment like extension for the ramp and antenna with which I push boccias so instead I have used spoon. I have ended in the 4th place and I would maybe even won the medal if I had all the proper equipment.
I would use part of the funds also for the ramp for boccia. The current ramp has 16kg which is very heavy and is rather cumbersome. We have problem with sponges on the ramp. With longer distance the direction changes so it is very unpredictable.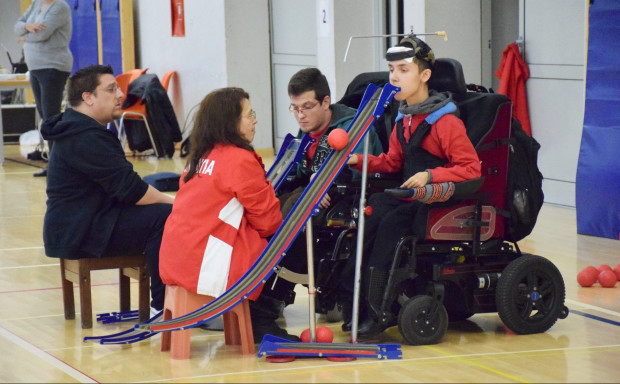 I would kindly ask for your help and donation which would enable me to become more successful in sports and in everyday activities.
Looking forward to see your positive feedback
Sincirely, Nikica.
Please click the style of widget you'd like to install