Hi.. I will be asking for a help from you in regards to one of our friend's situation now here in Singapore. Her name is Debbie Michelle Garcia Taghoy. She had a premature birth last Dec 02, 2017 .We are seeking for any financial help from you as the hospital expenses here in Singapore is very expensive. Debbie and her husband Gems have been trying to have a baby for almost 6 years of their marriage so it is really a big blessing to them that they will finally have one this year. They conceived the baby through IVF (In Vitro Fertilization).
All went well with her pregnancy. The baby inside her tummy didn't give her a hard time. Until this Saturday, when she woke up feeling a bit unwell. She though that she was just experiencing constipation as this was normal to her even before she got pregnant. But late Saturday noon, her abdominal pain became unbearable so she was accompanied to the hospital. They went to KK Hospital just to have her check-up, but as soon as the doctor checked her, she was directly brought to the operating room as she suffered from Placental Abruption (a serious condition in which the placenta partially or completely separates from the mother's uterus before the baby's born. The condition can deprive the baby of oxygen and nutrients, and cause severe bleeding that can be dangerous to both mother and child). They have to perform an immediate caesarean operation as her baby needs to be delivered soon or else she will be losing oxygen.
After Debbie's delivery, she was kept in the ICU due to losing so much blood. She was now out of the ICU and transferred to the recovery ward for observation and we are just waiting for doctor's instruction on when she will be discharged. However, since her baby Lyanna Keila was born premature, she needs to be monitored and must be kept in the Intensive Care Unit and inside the incubator.
She was just 7 months old and weighing only 1.3 kg. The doctor said that her lungs was not fully developed yet so the machine should help her breathe. She shall be under hospital care until she reached a certain weight and learn to breathe on her own. Lyanna's vitals are in good condition. She is a healthy baby, but the doctor advised that she should still stay for at least 7 weeks in the ICU or until she becomes stable.
The hospital gave them an estimated medical fee of around S$200,000 (estimated for Lyanna's minimum 7 weeks in the ICU inside the Incubator) S$202,000 (estimated for her 2-3 months in the ICU inside the Incubator) Amounts indicated will depend on the baby's recovery period. As of yesterday Debbie's bill alone is S$14,000.
Before this happened, everything was well-planned. Debbie had her flight ticket booked on the 21st of December and will stay in Kabacan (Debbie's hometown) until her due date on February 2018. But due to this unforeseen event she had to undergo an emergency CS operation and give birth in Singapore.
On this New Year, we are knocking on your door for any help that you can extend for their family. Any amount will do and is greatly appreciated. May God bless you and your kind heart.
Their Story:
Debbie was diagnosed with Bilateral Endometrial Cyst in 2011. She underwent two operations last 2012 and 2013. First was to remove 2 endometrial cysts from both ovaries and second was appendectomy and exploratory laparotomy. She had fertility boosters, Zoladex and was ready for IUI (Intrauterine insemination) but the same year though hysterosalpingography (type of X-ray that looks at a woman's uterus), they have found out that her tubes were blocked. The doctor advised them that they only have one choice left if they still want to have a baby and that's through IVF.
Gems, her husband then decided to work in Singapore as they both know that IVF is a very expensive procedure. They have to earn and save more for the cycle. Gems was able to find a job in Singapore then Debbie followed in 2014. It takes some time to start the process as they have to recover first from all their expenses as we all know that Singapore's is one of the most expensive city to live in.
Debbie was advised by her Ob-Gyne in Manila to do IVF in Malaysia as it is more affordable there and closer to Singapore and through her research, she found a fertility centre in Kuala Lumpur Malaysia and started communicating with her doctor last November 2015.
It was April 2016 when everything was set. Their cycle took them around 20 days, so they have to fly back and forth to KL to complete the process. It was a very stressful and exhausting process for both of them, especially Debbie as she needs to produce more eggs. Those daily jabs were overall physical and emotional draining on her part, but she didn't mind. Both of them are focused and determined on their dreams to have their own child, the fruit of their love.
She had her first transfer last May 9, 2016. The transfer went smooth, but 10 days after the transfer, Debbie had her period and confirmed thereafter by a negative blood test that their first cycle failed. What happened on their first try never became a hindrance for both of them. Yes, they felt both disappointed, but didn't dwell on the situation long. The couple stays focused and planned again for their next transfer.
Debbie and Gems had another appointment with their doctor last November but during the ultrasound they have found out that there were growth of cysts again and she has Hydrosalpinx. The distal end of her right Fallopian tube was filled with water. The water is very toxic and will poison the embaby (implanted embryo). She was then advised to have her tube removed first before doing another transfer.
She had her Laparoscopy schedule in Brokenshire Davao during the Chinese New Year holiday this year. Debbie was advised to suppress her monthly period until her body is ready for transfer. She had her second embryo transfer 4 months later. They have to fly back to Singapore 2 days after the transfer and have to buy a lot of Pregnancy Test kits for testing. It was day 10 when 2 dark lines showed up and they hurriedly went to Raffles hospital for the blood test. Finally, they got 100% positive result. Their family and friends were all happy when they share about their blessing.
They booked another appointment to Malaysia for the scanning and they both got emotional as they hear their baby's heartbeat for the first time.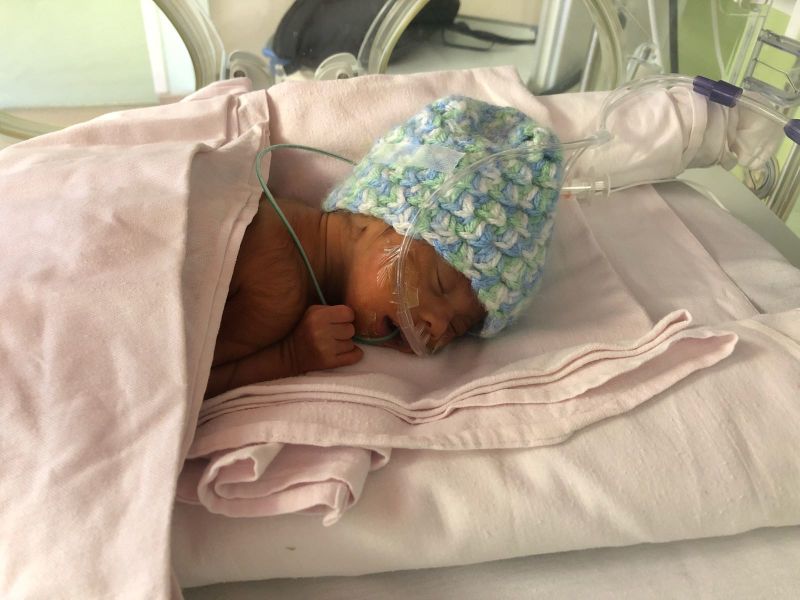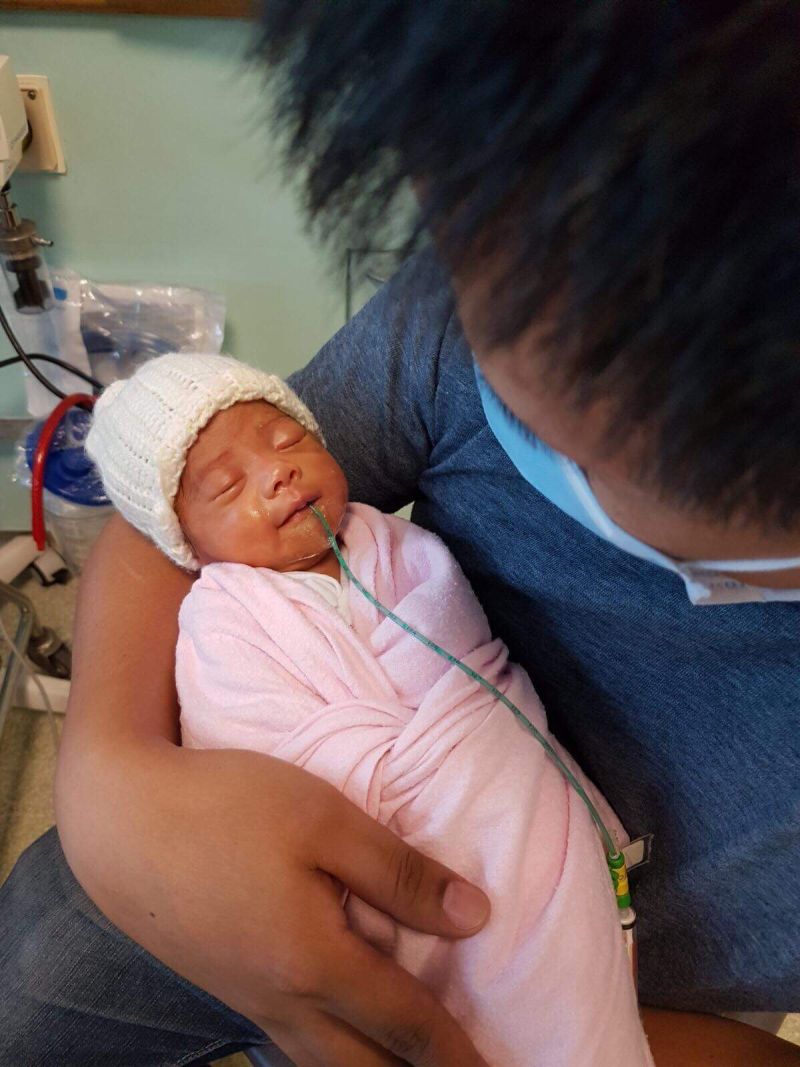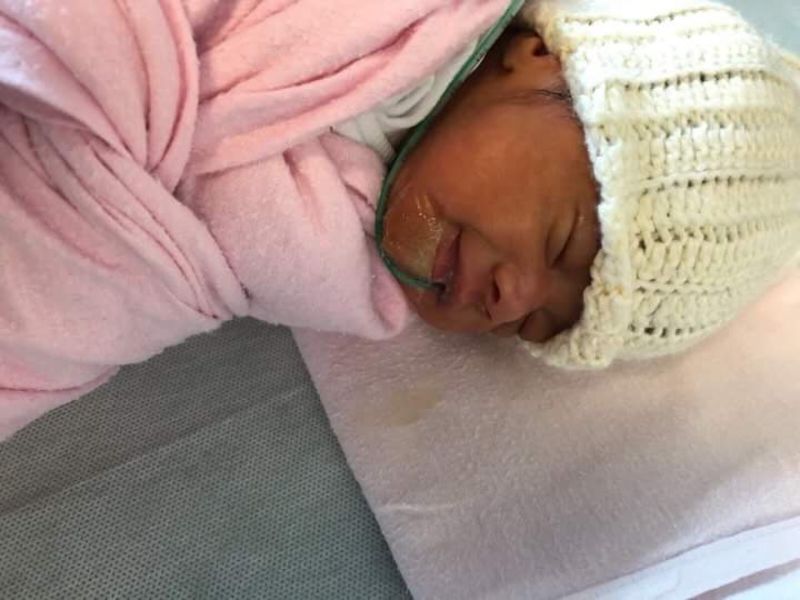 Please click the style of widget you'd like to install