Live healthy, Eat healthy.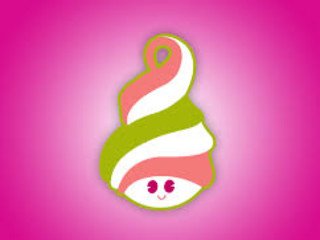 Frolicious is a self-service retail yogurt shop concept. It is an innovation in Kosovo's market and contender managers are very enthusiast to make it as soon as possible In Kosovo and make it a phenomenal success. Frolicious is pretending to bring Frozen Yogurt desserts immediately in Kosovo's capital city , Prishtina. In Prishtina the concept of self-service and frozen yogurt as part of a unique products line are in the beginning stage of market penetration.

Frolicious
In its first beginnings Frolicious will open a shop only in Mother Theresa Square , in Prishtina , then aims to extend it's business in other locations, including the shopping malls and different cities of the state such as Prizren, Gjilan , Peje etc.
The company will offer self-service yogurts with a large variety of flavors and different toppings. Through target marketing we will attempt to create a steady customer base .
The customers enjoyment is everything for Frolicious .
Our goal is to satisfy our customers by meeting their needs with high-quality yet reasonable price.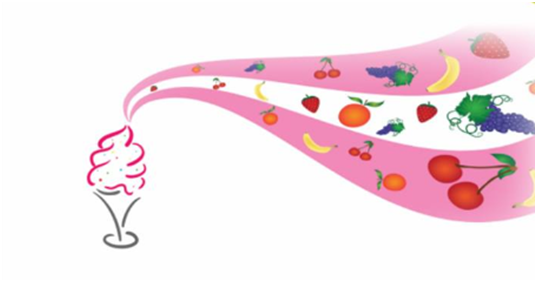 Since Frolicious is the first shop that will be in Kosovo to make the best quality frozen yogurts, there are difficulties and barriers in order to reach the success which we aim, but still our mission overcomes the difficulties. Some of the basic missions of this innovative idea will be as follow:
To make the first-class quality frozen yogurt with the freshest and richest ingredients; No matter the success or the barriers that we will have in order to make our brand as it has to be, the quality stays the no.1 priority. Knowing that same kind of businesses failed due to decrease of quality, we aim to satisfy our customers by giving them the best frozen yogurts with the best ingredients from the beginning to the end.
To meet customers need with highest standards of excellence by creating a warm atmosphere with great product and service; The shop is planned to be designed in a way which perfectly fit all kind of ages. Even though, kids and youths are more attractive to frozen yogurts, knowing the benefits of this product which includes diabetic people and other diseases which affect older people, one of our standard missions is to make an atmosphere which fits all kind of people.

To create a comfortable ambient which an entire family can enjoy amount of time away from home; As mentioned above, the design will be a perfect combination of colors and inventory which be comfortable for an entire family. Also, the music will be suitable and low-volume in which everyone will have the chance to have a conversation with each-other.

To become the perfect Third Place after home, school for middle aged , and perfect Third Place after home, work for adults;

To respond quickly to changing needs of our customers. Considering our customers as the most important part of our business, their needs need to be responded quickly and in an efficient way. This means that whenever someone is unsatisfied with something about our brand, we will be able to solve the problem as quick as possible and in a perfect way. This will make us loyal to customers and vice-versa.
Objectives
The Objectives of Frolicious are:

-During the first year of operation we aim to achieve more than 55900 € in sales.

-To increase the annual sales through years by 20%. This will be done in different ways. The tastes of frozen yogurts will change in different seasons and once in three months, there will be a special week in which all customers will have the chance to taste new tastes for free and recommend us which one should be included in our shop. This will help us gain loyal customers and sell more yogurts which will help increase the sales.

-Raise consumers awareness of our high class product with different flavors and toppings by investing in marketing.


Key to Success
Frolicious keys to success will include:

1. To convince people that Frolicious has the highest level of quality; This will be done by testing our quality monthly and inviting specialists to make the best analysis that will be comfortable and approved by food industry corporations.

2. To keep good relationship with customers and society in order to achieve repeat sales and increase word of mouth marketing. This will be done by making so called "loyalty cards" for loyal customers with which the customers will gain points for every frozen yougurts that they buy and then with those points the customers will have the opportunity to gain different gifts.
3.Offering customers new special product so that our company can be different from our competitors.


Competitive Analysis
Frolicious will have minimal direct competitors in our country's market. We can consider as a direct competitor "Prince Coffe Shop" , "Don Café House" , "Ma Belle" , "Coffe Shop Company" , while as indirect competitors Jogobella yogurt , Fructis , Monte wich ones are sold in stores.

Our Competitive Edge
Froslicious frozen yogurt competitive advantages are :

-Low-fat , low-sugar and low calorie desserts;
-Giving the customers the opportunity of self-service to mix and match their likings.

Having these two advantages gives us the chance to achieve our goals of creating a loyal customer base with high generated sales.

Product
Frolicios is going to sell fresh frozen yogurt, product known as very healthy.
Frozen yogurt is a frozen dessert made with yogurt and sometimes other dairy products. It is a replacement of ice-cream while it distinguishes from it in terms of taste and health values.Frozen yogurt contains a high amount of calcium which is good for bones and muscles. Protein and Calcium is recommended for everyone's daily bases and Frozen yogurt contains both. For those who suffer from bloating Frozen yogurt is a great choice because it have enzymes that helps in digestion . Customers will have the chance of choosing different flavors (vanilla, strawberry, raspberry, chocolate, coffee, praline, black cherry, and banana) and different toppings (over 20 toppings offered daily)
They can enjoy our product at our relaxing atmosphere or take it away.

Marketing
We will use some approaches to reach our customers' attention. First we're going to open a Facebook page, an Instagram account and a webpage (See Appendix A) where we're going to share every experience and news with customers. The next step will be, putting a stand in the city centre and give people the opportunity to taste frozen yogurt for free, and to make it even more attractive we plan to put some music and bring animated frozen yogurt costumes so children can't resist without having one. On the first days we are also going to hand over flyers which include all the healthy ingredients information in order to notify mothers for our products.
Also, we are going to have our own visit cards with our logo , information and give to our customers (See Appendix B).



Target market

Frolicious will utilize different manners to approach its target market. Our company considers that our most challenging step in the way of Frolicious's development process will be attracting customers for the first tasting.
Our target market are parents of children from 5-12 yrs old and teenagers. Even older people will be willing to buy our products because of its low-fats and sugars which will be healthier for their age. Especially, those who suffer from diabetes will be our priority because we do not care only for our sales but also for customers health.
Our target market are parents of children from 5-12 yrs old and teenagers.

Our customers are with medium income , with the minimal salary of 350 euro.

They speak Albanian and English.

They are family persons who work, take care of their children and go out with them.
They are young people who enjoy going out with friends.
People who do sports & go to gym. People who want healthy food for themselves and their children. They don't want to gain weight and unhealthy foods.
People who suffer from diabetes.
The image and taste of frozen yogurt which is so attractive, motivates them to buy.
They buy our product because it is tasteful, refreshing and has a lot of health benefits.
They watch programs on TV such as: Oxygen, TV Shows, E diell, Prive, My Music (channel), Junior TV.
They read newpapers like Kosova Sot, Koha Ditore, Zeri and magazines such as Teuta, Kosovarja.
They visit online portals like Telegrafi.com, indeksonline.net, koha.net.
They socialise on Facebook, Instagram, Snapchat.


Sales Strategy
The very first thing we are focused on is the good quality of the product, the second one is attracting customers so once they visit our store, it is our job to make sure that their experience was pleasurable , impressive and unforgettable. The products and prices will be displayed behind the counter, and our staff will be educated about the process and ingredients in a way that clients will have answers for every questions and so their needs will be fulfilled. Clients will have a chance to taste the products before ordering. The hygiene of the shop will be on a high level and the seats area will be comfortable.
There will be offered 3 sized cups (small, medium, large).
Please click the style of widget you'd like to install