Two of my sisters are having their graduation this coming April 2, 2019.


Everything was planned successfully until Bagyong Ompong came.


Ompong has maximum winds of 205 km/h and gustiness of up to 285 km/h. Though it is not a super typhoon under PAGASA's classification system, it remains a powerful tropical cyclone with a huge diameter of 900 kilometers. Our province was under Signal Number 4.


And sorrowfully our house was wrecked.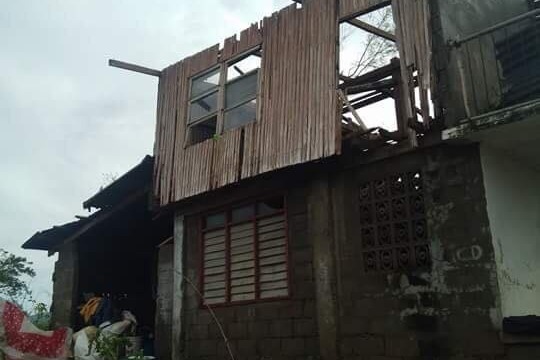 (this was our house after the storm)
(This is where my family live for now)


We were giving up that time, telling we cannot make it. But with our relatives and friends help we were able to stand up. Though we will have to wait a bit longer before our house go back to it's original place.


This coming April 2, 2019. Keith and Myra are having their Recognition and Graduation Day!


Keith will be awarded Top 1 on her class!


But because of what our family is going through right now, I will not be able to fulfill my promise of throwing a graduation party for them. They were saddened by it and as a sister I can't let my sisters feel sad on their special day.


I am kneeling and asking for your help.


Please help me make my sisters party be pushed through.


Any amount will be gladly appreciated.


Thank you so much!
Please click the style of widget you'd like to install