Thank you so much for your time to read this.


As many of you know, the massive tsunami and earthquake took away so many lives and hopes in 2011.
Since then, even though I lived and had my life in Vancouver Canada, I have been visiting the affected areas every summer to do the volunteer works for the victims.
And now, I have officially moved here!!! Yes as you can imagine, it was a huge decision to make. But as I had discovered the great need in the city, I couldn't help but just act...
I let go of everything I had back in Vancouver.
I've even moved my citizenship to this city too.



In the year 2011, there were quite a few volunteer groups form all over the world. But the number of the volunteer kept on decreasing and by 2013, there was only a handful of them left...


The victims are forgotten... Not just by the people from outside, but also by the ones within the country too. The people are forgotten by their own people and the government... Very sadly...
Of course the media, which seemed very supportive at the beginning no longer talks about them at all.


Just because it's been 7 years, it doesn't mean that everything has been fully restored.
It's true that the constructions are getting done little by little. But it's not just the buildings that need to be taken care of. It's the victim's heart and lives that really need help now.
Especially it was the children that caught my biggest attention...
They are the reason why I had visited the city every summer and have finally moved here.


For many children, the disaster of 3.11 2011 is not over yet.


Since the disaster I have been supporting the victims from the affected areas. I have visited more than 100 households to listen to them and provide them with things they need.
Seven years on from the disaster, I still continue to help them by being by their side.


One girl, who was first grade elementary at the time of the disaster, is still not able to go attend school due to ongoing PTSD. The precious opportunity to grow up together with school friends of the same age has been irretrievably lost.


The number of such children who are unable to attend school has only been increasing now SIX times higher than the months following the disaster.


There is no mental facilities for the children to attend. The children just stay at home in their small temporary houses and rarely have the opportunity to see their friends because the roads around them are busy with construction vehicles.
Rikuzentakata city on April 14 2019


I've been visiting those houses and teaching English for the children. I have also been providing rice, miso(Soybean paste), snacks, and etc for those single parent households. Of course I buy those things with my own money to provide for them.
I gather children like this and have some fun together!


They love learning English :)

Received from a couple of kids that I've been teaching English
I also feed these children as well (some of them are only getting fed one meal a day by their parent)



But it's all for Non-Profit. I don't make any money by doing all of this.
And on top, my saving account is not bottomless... For me to continue what I'm doing, I need you guys' help!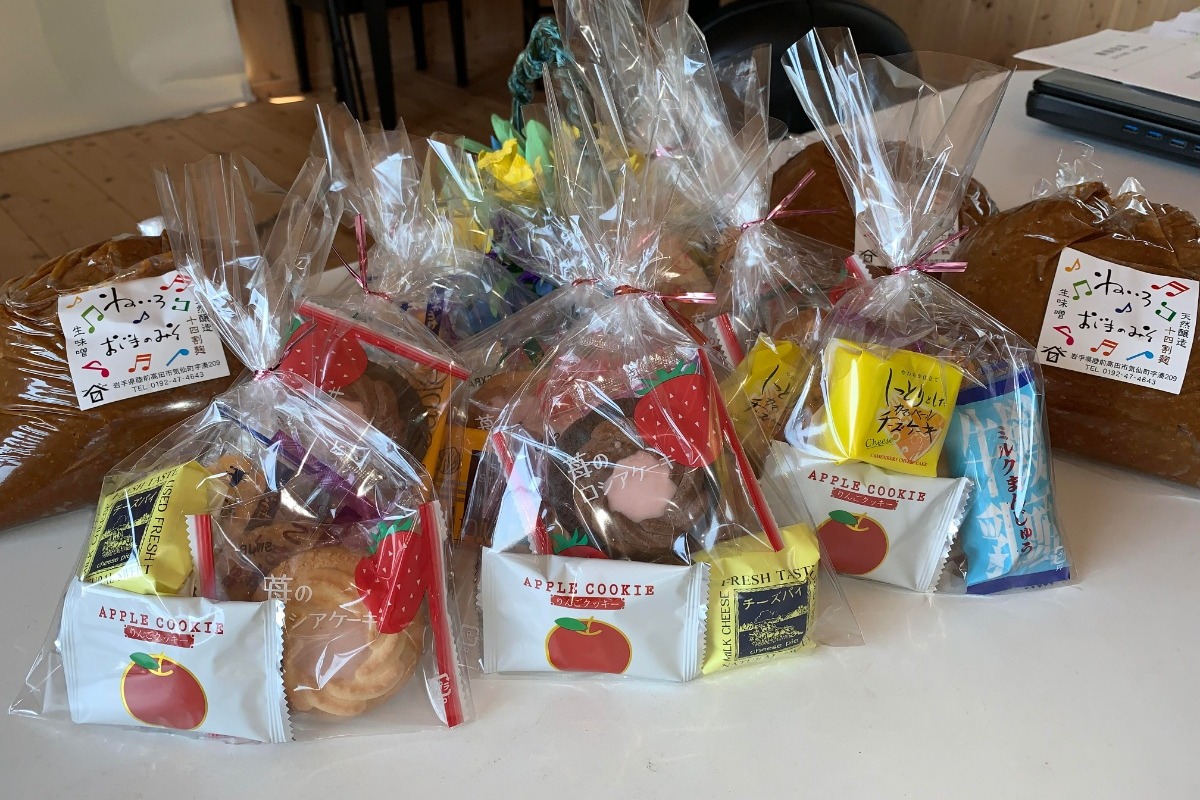 I buy these food, pack them nicely, and deliver to the families in need (especially the single parent households).
Like this, I've been doing this all on my own. The buildings behind me are only some of the ones I have to go door to door to find out if there are more families with a child/children who are not able to go attend school.



And I heard about go get funding through a friend of mine and he encouraged me to give it a try.
What I'm doing is not something everyone can do. It's only someone who has built good relationships and gained trust by serving them for a long time can do it.

Your support will help me continue my volunteer work here.
The children need me and I want to be there by their side as long as I can. I don't want to stop everything I'm doing because of the financial difficulty...
For a very long time, I hegitated to do this campaign because I thought it's shameful to ask others for financial help... But I still have decided. Because I realized that I am willing to do whatever it takes to continue this work here for the people I care.

If I could raise $50000, I will start an English Conversation School here. I have found a nice building and have my lesson plans prepared already. It is the money issue that is stopping me from actually opening a proper school... I don't have enough money to start my own business or even rent this building...
So many children have asked me why I don't just start it, because that's how much they love my English conversation classes. Even their parants tell me that they can't wait for me to officially start it and that they wouldn't mind paying for the lessons.
Right now, I'm giving lessons for free for about 12 children. The problem is that I have to go to their houses to teach. I have to spend so much time just to travel and gas fee is not the cheapest. But if I could have a proper school building, I could have them come here and I can teach more children all at once. Moreover, I'd love for the kids to actually meet each other and learn together instead of me visiting each household. Also, if I have a school buulding, I can hold events through which more children will get to know about my English Conversation School!!!

Your help means so much to both me and the victims here.
Please click the style of widget you'd like to install