I had two major events in the past week that drastically changed my situation where I am now struggling to work properly on my commissions.


About 5 days ago, I was laying down playing with my dog as usual, throwing and fetching a toy rope made for them, unfortunately this time, the dog jumped on my face and clawed my left eye.
I am now suffering from vision damage as my cornea was sliced all across.


It was also my good eye as if you remember 3 years ago i had a few tumors removed from my right eyelid that caused me to have some minor vision loss.
You can see how uneven my iris are from the damage



So now I end up with severe visual acuity (blurred shapes, doubled vision and impossible to know what i am looking at anymore as light is completely distorted by the scar) and one that cannot see very well (far sight loss).


My eye have healed up some but a 110000 PHP (approx 2000 usd) eye surgery will be required for me to see properly again.


Anyway, to put misery over injury, yesterday we have been hit by a severe earthquake, magnitude of 6.1.
https://www.bbc.co.uk/news/world-asia-48015683


A few dead people and lot injured, the shake caused severe structural damage to our house that was already hit by a typhoon last year.
The roof over the kitchen had crumbled down, and now the walls cracked apart as the house is no longer safe to live in.


My tablet sustained some damage and I am waiting on wacom to know what will be the cost to repair the monitor.
If anything, the tablet is still under warranty, as for my eye and the house, we do not have insurance that cover it in the Philippines, so it will be all in my expense.


The landlord did nothing to fix the roof last year after the typhoon that hit us, we patched the best we could, but it certainly did not hold on the severe earthquake.


I am not sure of the repair cost to save the house, but at least 40000 PHP (approx. 800 usd) will be required to buy the tools, cement and wood to fix and patch up the house.
I am afraid that if we don't fix our house immediately, another earthquake or typhoon might damage everything. My tablet is already damaged, I would not know what to do with my life if I were to also loose my home and computer as it is my only income to support both my boyfriend and myself.


So I decided to create a funding page and call for support as I cannot take more commission than I already have to fix my eyesight and living condition.
https://trello.com/b/n4UfAaBc/commissions-list


If anything, I would like to refund everyone so I can rest my eyes instead of struggling with one eye to pay all the incoming bills.
Without help, there is no way I am going to be able to fix my sight as I only earn as little as 500 usd a month,sometimes even less.


Any help is greatly appreciated, thank you for your support.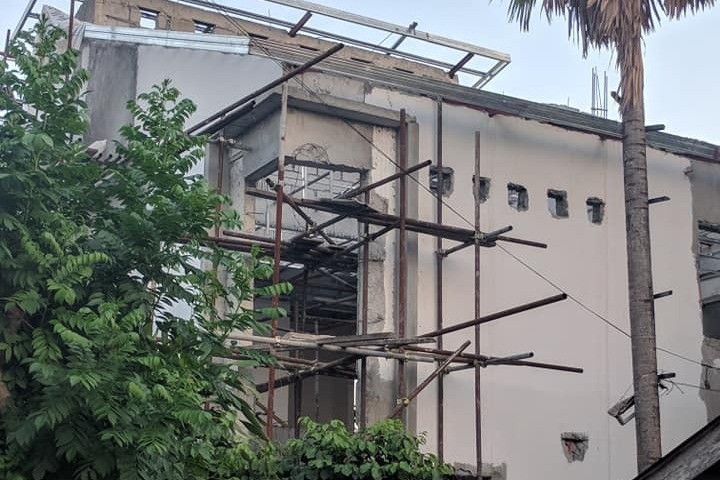 Please click the style of widget you'd like to install