We're trying to raise €29,500 in order to buy specialized equipment to help disabled people enjoy the freedom of scuba diving.
We set up a small mobile scuba diving operation in 2016, specializing in divers with disabilities as well as able bodied and teaching Padi courses as well as DDI (disabled divers international) courses. We've had great success taking disabled people for their 1st scuba dive and follow on dives for scuba divers who haven't been able to dive since the onset of their condition. We always have 2 or 3 other divers in the water at the same time to help with buoyancy and trim and any other problems that may arise.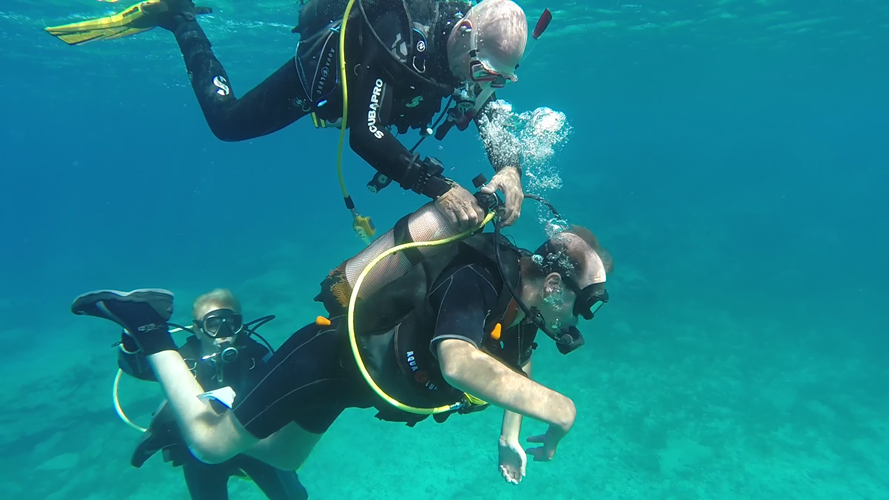 We realize that we need more equipment in order to make diving more accessible. Special equipment is expensive and we need to purchase a portable pool hoist to make it easier to get people in and out of pools where their staying which usually
don't have hoists including hotels. A portable pop up changing room as a lot of dive sites we go to don't have any facilities nearby and this provides some dignity in getting changed into wet suits etc. A beach wheelchair for safety so we can wheel people directly into the water without the need for 4 people carrying them into the water. A pro lift sling to help move people from their wheelchair into the water if the beach wheelchair isn't feasible. An underwater scooter for those that have hand movement to give them more of a sense of freedom and to cover a larger area underwater to see all its natural beauty. We have many photos and videos on our website www.freedomdiverscyprus.com Facebook freedom divers Cyprus and Instagram freedom_divers_cyprus plus we've had some publicity in our local newspaper http://cyprus-mail.com/2015/04/26/diving-for-the-d... and also http://cyprus-mail.com/2017/09/09/cyprus-destinati...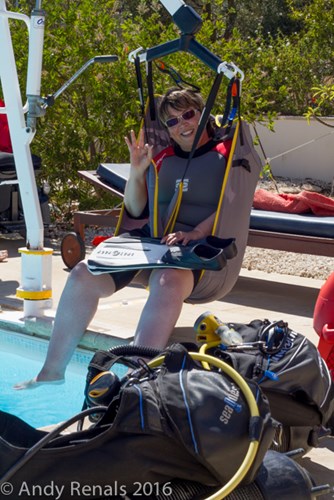 We also need a small box trailer in order to transport all the equipment to where our customers are staying and to give a total freedom service.
Please click the style of widget you'd like to install