Hello!
My name is Bogdan. My wife Anastasia. We are from Ukraine. We are 24 and 22 years old. We do not know much English, so we took advantage of Google Translate to tell you about our idea. Therefore, I'm sorry if the text is not entirely correct from the point of view of the syntax of the English language..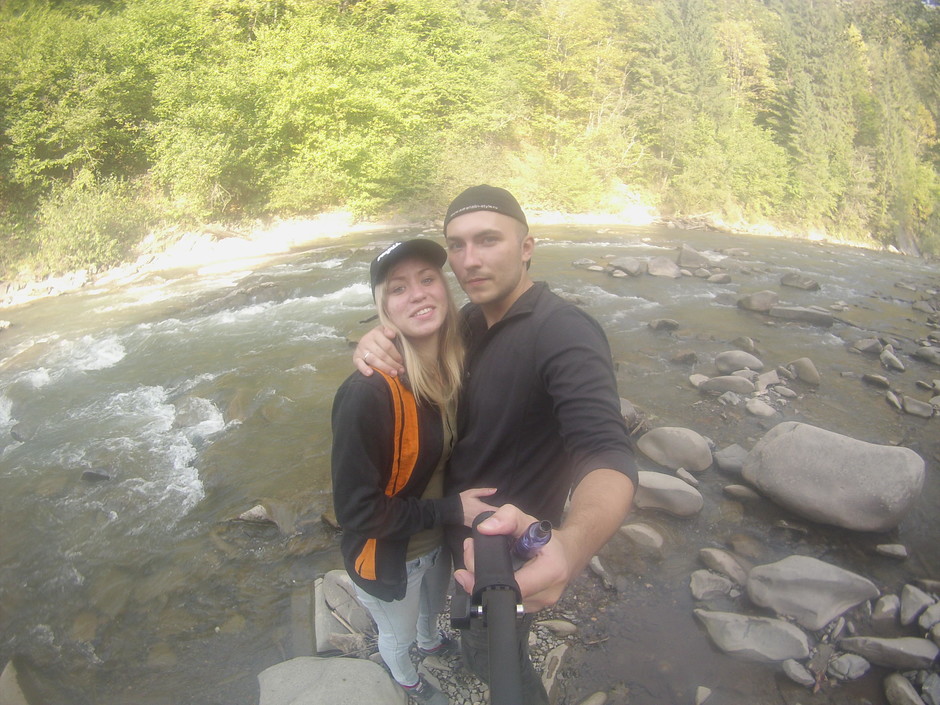 Our big dream is to create a delivery service for the most delicious and hearty pizza. In Ukraine, to start your own business you need to have starting capital, because banks do not give out loans for small businesses. We can not accumulate the necessary amount, because family income level is low. We were able to collect only $ 600 from the necessary $ 10,000 almost for a year and a half. Therefore, we ask all not indifferent people from all over the world to help us implement our idea.
How did the idea come about?
I'm a big man. I am engaged in amateur sports, and I spend a lot of calories. Your favorite dish is pizza. Sometimes, my wife and I go to a pizzeria, or order pizza at home. Usually, in order to save, we buy pizza with a diameter of 30 cm. We never ate such a pizza. Our friends admit that they, too, do not eat up pizza. You ask why not take 2-3 pizzas? It is expensive. The average cost of one pizza is 100 UAH. This is half the daily salary of the average person in Ukraine. A lot of pizza is expensive.
We do not have a stove at home - just a little electric water. Therefore, we never cooked pizza at home. But one day I thought: "What if you cook pizza in a frying pan?". He expressed the idea to his wife. She said that I will not succeed. The dough will either burn or remain moist. Then I thought: "I'll try to make my dough specially for a frying pan." I took 2 eggs, 2 tablespoons of mayonnaise, 4 tablespoons of sour cream, and 9-10 tablespoons of flour. I mixed it all, and got a very unusual dough. Thin layer smeared it in a frying pan, poured a sauce, put a little salami, pickles, onion. He rubbed cheese on top. The frying pan with the workpiece was placed on the electric stove, and covered with a lid.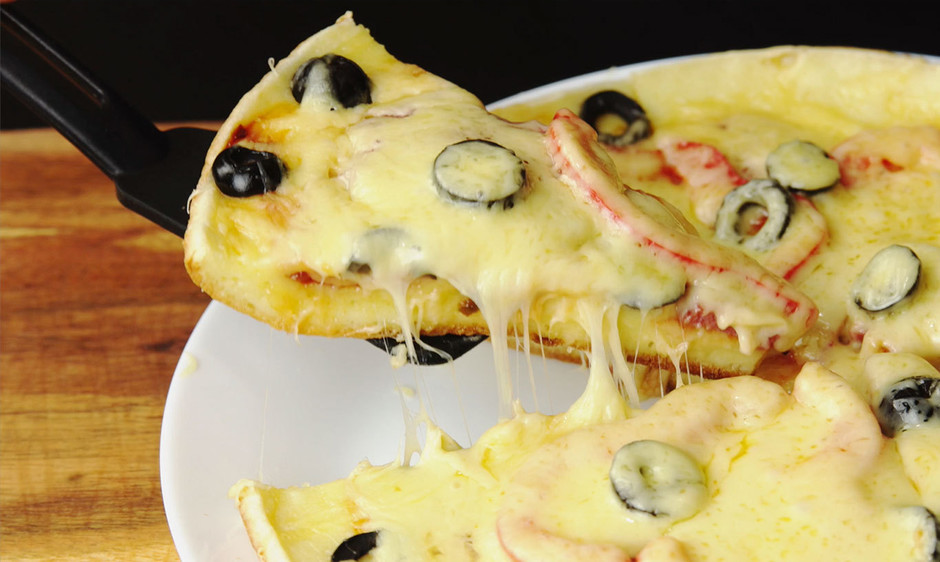 After 12 minutes, I already laid out the finished pizza on a large plate. Dimensioned diameter: 27 centimeters. When the pizza was a little cold, we began to eat it. I ate a piece. It turned out deliciously delicious, even better than the pizza from the delivery service. Then I ate one more piece. I wanted to eat a third, but I caught myself thinking that I was already full, and he would be superfluous. Wow! I managed to create a very tasty, inexpensive and damn rich pizza. We never ordered pizza anymore - I always cook it at home. Friends who come to visit us just delighted. One day my friend Dmitri said to me: "It's bad that such a pizza can not be ordered to the office and home ...."
I thought: "But this is an idea, why not open your kitchen to deliver pizza to people? My pizza will cost no more than 60 hryvnia, and it will be able to have a good lunch of 2-3 people." This would be the most affordable and popular fast food in the city". So our idea was born.
Help us realize the idea!

We have calculated the cost of renting a room, the cost of purchasing equipment and products. Also in the calculation were accepted remuneration for couriers who deliver pizza. It is also necessary to advertise on the Internet. I will do my own site for the delivery service. In general, we need about $ 10,000 to start our idea. The money that we will be able to earn, will go to expand the business and buy your own home. We live in a very small room, and we have 2 cats and 2 dogs. Buy or build a house with the current level of income, we can only after 30-50 years.
Please tell us about our fundraising campaign!!!
We do not use social networks, because we always preferred live communication. But now we understand that no one will know about our idea without Facebook. We very much ask to share our story on Facebook. It will be a great help for us. The names of all people who send donations, or make a repost, we will point to the branded boxes. People who will receive pizza will be grateful not only to us, as chefs, but also to those who helped to translate our idea into reality.
Please click the style of widget you'd like to install