About DataGo
As a teenager, I live with my phone, laptop, and PC everyday. But for me, there is always one problem, storage. It seems that the problem for storage is impossible to solve. Or is it? DataGo is your one and only solution for all of your storage problem. DataGo offers unlimited online file storage with a very affordable and reasonable price. With only about $10/month, by the way, there are special prices for backers, you get unlimited storage space. Totally unlimited, you could upload whatever you want, anytime you want. It is just amazing. You could upload anything from any device, whether it is your smartphone, laptop, or PC. But, how come DataGo could provide unlimited storage? (the answer lies below...)
What makes DataGo different?
Some of our main features :
DataGo offers a very affordable price. Only $10/month plan for unlimited storage. You can't find any other company that offers the same price with the same storage amount provided.
DataGo provides unlimited storage. We give you no limit on how much space you could use in our platform like other companies do. It is completely unlimited. Just upload and share, don't bother deleting. You can use as much as you need.
DataGo has it's own back up plan. Don't lose any single file again with DataGo. We have our own back up protection to minimize data loss. Our backup server stores have all the backup files you need to recover the lost files.
DataGo is very reliable. Yes, performance is one of the top factor that makes DataGo different. We use high speed SSD to minimize the time for our users to upload their files. More speed means less time. Time is money. less time, more revenue.
DataGo is secure. We have a secure database with our very own server in our very own data center. We put your files in our servers and not in third party server to ensure the security of files being uploaded on DataGo. Don't worry about hacker attacks, all your files are encrypted in our databases.
Unlimited?
Yes, we offer unlimited storage. You have the freedom to use all of the storage amount you need. No restrictions at all. How come is that possible? We have a lot of SSD (Solid-State Drives) running along with our server. So, users can fill all the SSDs with files and we will upgrade the server to run more storage.
DataGo vs. Other Services
DataGo vs Google Drive
DataGo offers UNLIMITED storage for only $10 per month. Google Drive costs $300 for only 30TB of storage.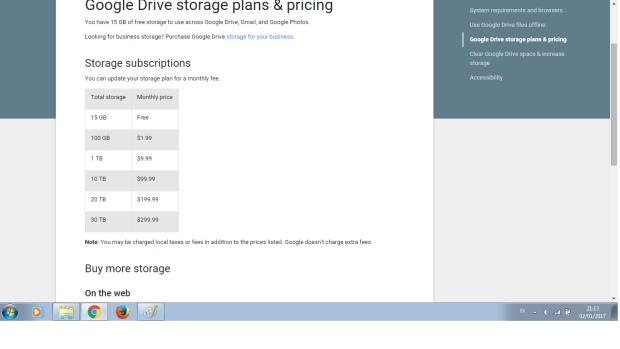 DataGo vs Microsoft Azure
Again, in price, DataGo only costs $10/mo. for unlimited storage. But Microsoft Azure costs $81.95 for only 1TB of file storage.
DataGo offers unlimited bandwidth. Microsoft Azure charges $0.0015 for every action you take like copying and pasting files.
DataGo vs SugarSync
In terms of price, DataGo only costs $10/month for unlimited storage. SugarSync costs $9.99 for 250GB of storage per month.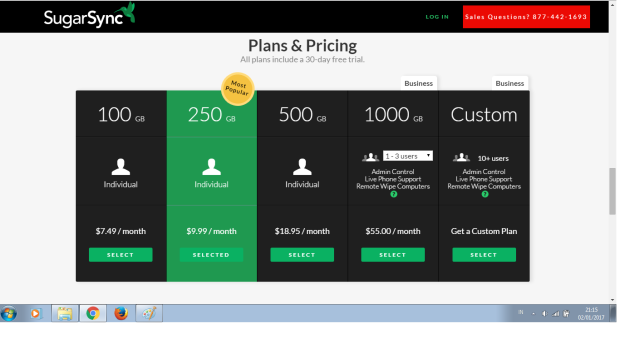 DataGo vs Dropbox
Again, price, Datago only costs $10 per month for unlimited storage. Dropbox costs $8.25 for only 1 TB of storage or $12.50 for "as much storage you need".
Dropbox also offers unlimited storage but with the price of $12.5/ month. We offer only $10/month.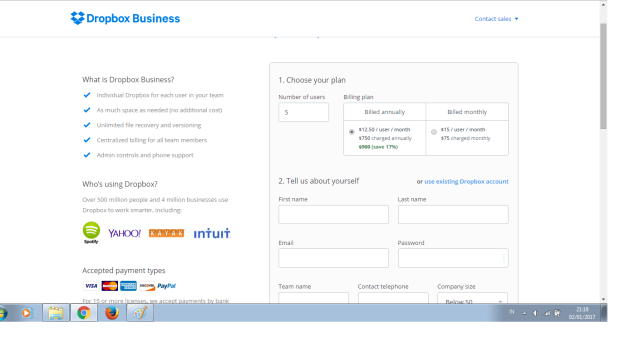 And other services...
So, it's obvious that no other company are able to compete with DataGo in terms of price. Because, DataGo offers unlimited storage with the same or less amount of money. That is sure a big difference. Now, nobody needs to buy any more storage drives.
Impact
Very huge impact. It's cheap, easy, and reliable. People will be able to backup and upload anything online. It's very affordable. Plus, we have no limitations. You can use as much resources you want either it is storage of bandwidth.
DataGo's Budget
$10,000 for server. We will be using our custom built server for maximum performance and reliability and to support maximum storage per server.
$9,000 for SSDs. We need high performance SSD to minimize upload time for our users. We will be using Samsung's SSD 850 EVO 2.5" SATA III 4TB that goes for $1,499. We will be buying 24TB for starting DataGo. Budget for SSD will increase as more user uses DataGo.
$5,000 for backup servers and storage. In case something went wrong, we have backup servers ready to go. By having backup server, we will minimize downtimes and increase DataGo reliability.
$12,000 for PC and workstations and internet. In order to develop such a big platform, we need high performance machines in order to keep up DataGo's growth and development process. Internet is vital for running servers and for our development process.
$4,000 for cooling systems and server upcost. Server will decrease it's performance if it gets too hot. we need to have a dedicated cooling system to maximize server performance. Server also consumes a lot of electricity.
$2,000 for backup power. We need to have back up power supplies in case if there is a power outage or just regular maintenance. We don't tolerate any down times.
$8,000 for the developer. To support the developer in the development process, they need salary. They are working hard day and night to develop DataGo.
If there is any extra money left, we will use the money to give extra bonuses and mystery prices to our backers that had been generously supporting our project.
When will DataGo be available for public?
Currently, it is under development. We will also perform many test to ensure the overall performance of DataGo before launch. If everything goes as plan, we will finish it by December of 2017. But it depends on many factors like financial factors and much more. But we are doing our best to complete this project by December 2017.
Please click the style of widget you'd like to install