Hello people of planet Earth or may I say Earthlings?
My name is Artemiy, I'm 29 old and living in Russia. Well, what to start with? Me and my girlfriend are living together for a long time, we saw something strange in our society and moved from Saint-Petersburg (which is actually the 2nd capital) to the south of country and bought a house in a small southern Russian village. We are vegans for a long period, so we wanted to grow food and enjoy sea and the nature.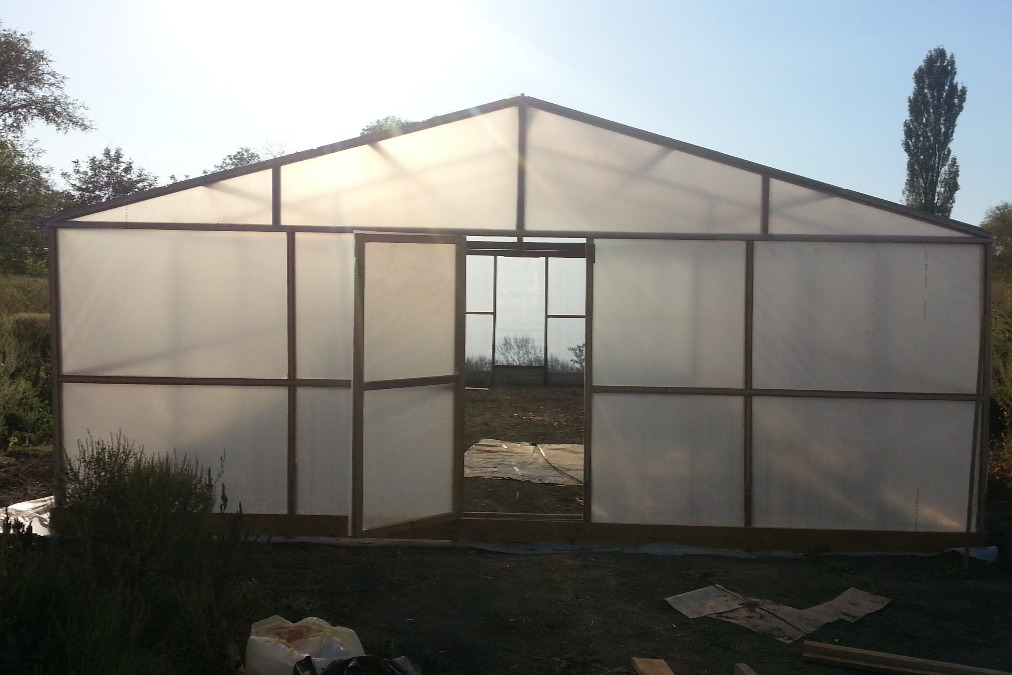 But actually, from the early childhood, I was a big fan of science fiction, Asimov, Lem, Strugatskie and many more. And now, living in the countryside, I realise that the internet, Google and other websites and systems make our life so easier and we kinda live in some sort of cyberpunk, when any information needed to build something or make something is 1 click away. We built a lot of here ourselves, made a bathroom, we even laid pipes and made a greenhouse. And now my dream is to continue building and to make a movie about Russian countryside and real strenghts of its people, and then try to give them some cyberpunk, by that I mean show them new technologies and the other ways of living.
I'm dreaming of Powerwalls and solar batteries, but imagine, average month salary in our region is about 200-250$. I'm working as a freelance translator and also teaching Russian to English-Speaking people on justlearn, so if you want to help, u actually can just book Russian lessons, instead of contributing here. Here's my profile link https://www.justlearn.com/artemyi
So - I want to invest money in building somehting special here and buy solar batteries. Also, I want to make a movie about Russian village, taking inverviews with local people here. And also, I have some health problems I need to fix and I don't want to discuss.
Why help? Well, it's up to you, but we spend money anyway, sometimes
we spend them on something really stupid, and sometimes it can help
someone to create something new, to change some unfair social orders.


And also, I'm going to film everything going up and share it with you.



Now, bye you all! :) Contact me if you want, I'm always happy to talk to new people.
Please click the style of widget you'd like to install