---
Letter from husband David:

I remember the date that I met Renée.

It was on January 21st, 1995 while working in a group home for troubled teens. I was instantly drawn to her strength, confidence and the attention she paid to everyone around her. For 22 years this incredible woman has been my wife and the greatest mom to our two children.

Renée's strong and vibrant personality has led her to find success in every job she's ever had. Years went by between her using sick days, and even when she should have stayed home, she'd just soldier on through whatever adversity was before her.

I feel like I'm losing this incredible woman as a result of the cyst growing in the center of her brain.

I now see a faded person, someone who is drained at the start of the day. After years of her suffering and being dismissed by medical practitioners, I now know that the reason my wife ties ice packs to her head and hides her eyes from light is because of a pineal gland cystic lesion (a benign tumor in her brain). I don't think anything "extra" growing in your brain should be ok, however the neurological community in Canada has dismissed these lesions claiming they are always asymptomatic (without symptoms). The differentiating issue for my wife Renée, is that her cystic lesion is collapsing the passage-way that delivers cerebral spinal fluid throughout her brain. This can clearly be seen on her MRIs. However, still no action from the health care community in Canada.

In the end, we've found a world-class Neurosurgeon in Australia who is skilled in removing these complex brain lesions.

He's reviewed all of Renée's MRIs and believes that removal will deliver complete recovery.

Our last hurdle is raising the seemingly astronomical amount of $140,000 required to pay for that treatment.

Any and all of your help is appreciated, including sharing this message across your circle of contacts. From the bottom of my heart, I thank you for your time, love, and support. - David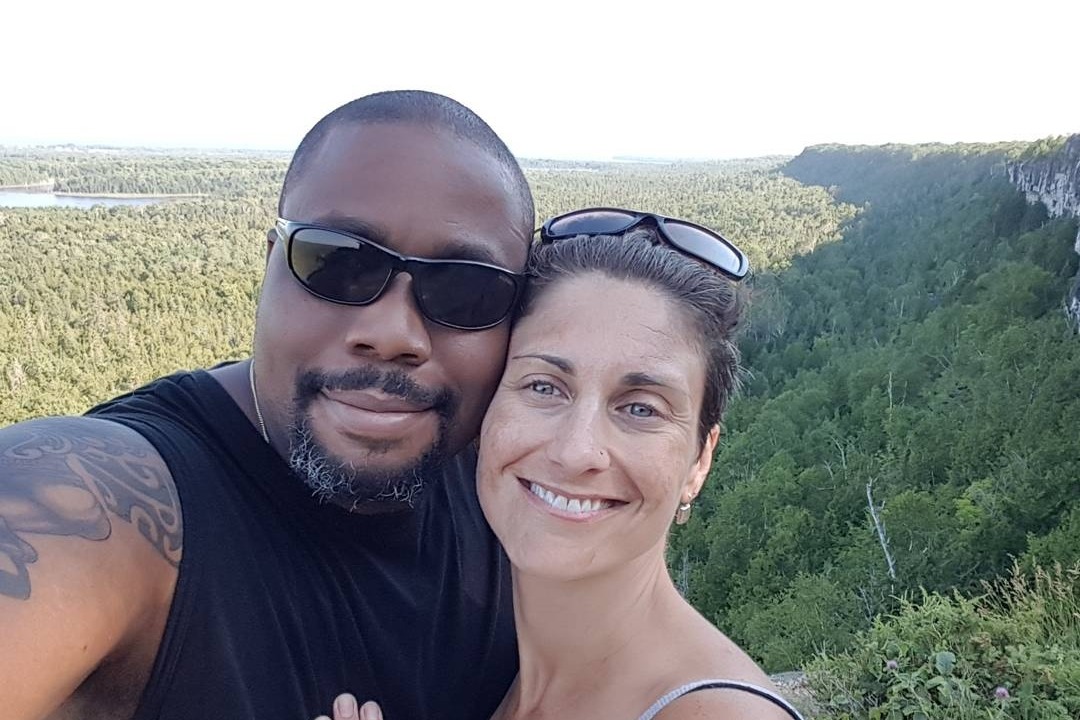 Letter from daughter Lauren:

My Mom Renée Darrell is an incredible woman who has always been such a role model of positivity and energy for everyone around her and now she is fighting what is known to be a losing battle – a brain tumour. Mom has tried many different treatments to help reduce her pain and other awful symptoms with little to no lasting positive effect. It's really hard seeing Mom's interests and passions take the back burner because her pain is too crippling to pursue them. I would love to be able to see Mom return to her fun loving and energetic self. I'm really scared for her.

With a lot of research and sending her MRI's to various Neurosurgeons, my parents have located a surgeon in Australia who will perform the surgery Mom needs.
This surgery will completely eradicate the tumour!

Please help my Mom by donating funds for the expenses for the trip and surgery and also help by spreading the word for us. - Lauren





Letter from son Jonathan:
My mother – known as "Momma D" to my friends and known to her friends as Renée, is a strong woman with a very kind heart. Once upon a time she was an energetic and very outgoing person. She used to be very active in volunteering at our church, on missions and in our community.

Since her brain tumor (pineal cyst), she has been far less herself (to put it simply and mildly)!

Mom now regularly stays home from work and is no longer as publicly active due to her severe migraines, which she has more often than not. I'm very concerned about her driving to and from work because if she gets one of her migraines the thought of her driving home terrifies me. Mom regularly struggles to communicate clearly and to remember very simple things. Her headaches and other symptoms have trapped her and changed her in a way that affects her, our family and our community as well.

There is a surgeon in Australia who has a track record of excellence in the brain surgery that Mom needs, however it will cost a lot of money, which we don't have.

My Mom doesn't ask for much for herself. So, I'm asking for her. Please help my Mom. Help by donating. Help by spreading the word so we can send my Mom to Australia for the surgery she needs. Thank you. -Jon



Letter from Mother Joan:

My dear and wonderful daughter Renée, who has been the kind of daughter any parent would be so proud of, was diagnosed with a horrifying cyst in her brain - located in her pineal gland and now suffers with severe headaches and other truly horrible symptoms almost every day.

My daughter is in near constant pain, which is affecting all aspects of her daily life.

It is almost beyond me to see her in this kind of pain and anguish. Medication isn't helping and unfortunately the surgery to have the gland removed is not available to her in Canada. As her mom, my heart feels like it's physically aching for her!

I would be so very grateful for your prayers and for your support to help with the cost of surgery and associated expenses.

If you're reading this note, would you please send this to people you know? Thank you so much for helping my daughter. - Joan




MRIs: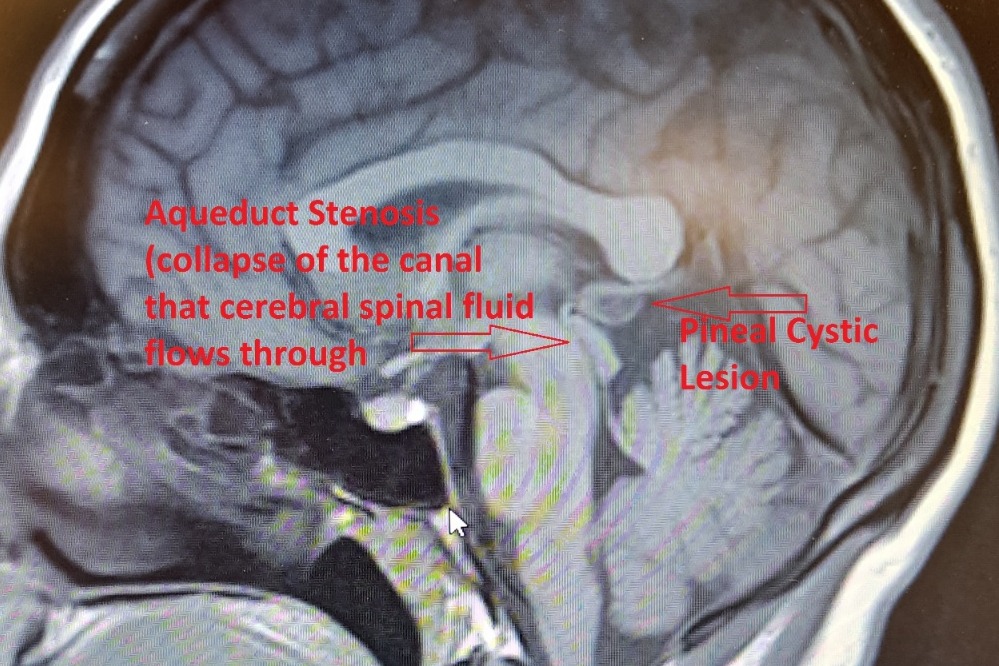 Renée's MRI showing her Pineal Cyst and Aqueduct Stenosis.


Side by side before (left) and after (right) surgery MRIs of a patient of Dr. Teo's. This patient had Pineal Cyst Resection surgery (removal) in the summer of 2017 and is now symptom free. As you can see the before image is very similar to the image (above this one) of Renée's cyst and compression of the aqueduct.


Letter from brother Matthew:

How do I convey to you why my sister Renée is deserving of your attention and compassion?

She has a painful and debilitating brain tumor (pineal cystic lesion).

This brain lesion is rare and in 80% of diagnosed cases there are very few symptoms, and the lesion is of minimal concern. This, however, is not the case for Renée.

The placement and size of the lesion on Renée's pineal gland are such that she experiences increased pressure on her brain causing a consistently debilitating headache, vomiting and nausea, blurred vision, balance issues, cognitive and memory problems, each and every day. As you can imagine, this is life-altering.

Unfortunately, in Canada, our College of Neurosurgeons does not treat this condition with surgery.

The common medical intervention can indeed work for less severe cases. Unfortunately, the cocktail approved for pain relief has not worked for Renée, and as a result, my sister has suffered greatly for years. This medical concern has impeded her ability to participate fully in the life of her children, prohibits her from working regularly as a contributing provider for her family, and may continue to decline without further intervention.

Seizures, mental health concerns, and secondary Parkinsonism are all very real possibilities if this condition progresses. Renée will continue to suffer without our help.

"Giving without expectation" is my sister's motto. She has traveled - at her own expense to support others in need - volunteering to build medical centres in truly impoverished nations. A pillar of her community, she gives of herself to her children, husband, friends, family, faith, and community.

In writing this note my hopes are two-fold: one that you find it in your heart to reach out to someone in need – my sister Renée Darrell who you may not know personally. Two, that we bring awareness and change to the Canadian medical system as it relates to this condition, so that other people do not have to suffer as Renée has.

PLEASE consider showing Renée the generosity and kindness she shows to others and give her your support by donating and/or sharing her story with your friends and family. -Matthew




From the aunts, uncles and cousins:

Renée has always been older and more responsible for her age. She is family and community driven, helping where and when she can. From her favourite job as mom and wife, to her position as a Child and Youth Worker, to her volunteer work, Renée is a constant in her ability to care and give back.

We, as a family, are saddened by the decline we have seen in her health and how it has affected her two beautiful kids and wonderful husband.

That vibrant spark that shines around her has dimmed and we are all very anxious about her.

Renée would never ask for help so we, her aunts, uncles, and cousins are rallying to support Renée's most difficult journey.

Please help us help Renée. There is a lot of life to be lived by this vital young woman. You can help by donating funds and circulating this letter and GoFundMe page. We sincerely thank you."


Some of Renée's aunts, uncles and cousins.

Letters from Church group:

My husband Keith and I have been friends with Renée and David Darrell for about five years. We are in a group organized through our church with other couples - who meet regularly for studies, community involvement and social activities.

During our years of fellowship with Renée and David, we have come to know Renée as an energetic, dedicated, and vibrant individual.

This all changed when Renée began sharing and asking for prayer regarding severe headaches and other symptoms.

Fast forward to now, Renée is rarely without pain. It is obvious to those around her, that she needs to find relief from this unending struggle.

We are praying that following surgery that she desperately needs; all of this will be behind her and Renée and her family will be able to return to the normal life they had before this illness.

We have witnessed their extensive efforts to investigate all medical options and opinions, prior to arriving at this decision.

We know the decision to travel to Australia for treatment was made with a lot of research and consideration.

We encourage people to join us in giving to Renée's surgery fund and sharing the burden of these expenses so that much of the cost can be eliminated along with the headaches. - Keith and Beth Colvin


If you know Renée, you will know what we mean: It's like the lively, outgoing, energetic Renée we knew just a couple of years ago has been robbed away from us.

Yes, we would love to have the lively Renée back. But Renée desperately needs to get her life back.

We've seen her truly struggle through the daily, wincing pain these past years, her eyes noticeable straining to see through the cloud of pain.

Please. Please. Can we come together to help Renée and her family?She needs us. -Brent & Terry Fearon


Please support Renée. A loving woman who pours herself into the lives of others through relationship, charitable efforts, missions, and professionally; ministering daily to children with behavioural challenges in our public school system.

Even in spite of her chronic pain she continues to invest in others.

It's now our turn to invest into Renée and pour into her life by giving financially and easing the burden of the cost of surgery.

Please join us in giving and make the opportunity for surgery a reality. You can make a difference in Renée's life and the life of her family! -Anthony and Christine Dunkley


Renée and David's small group (Life Group) from church.


Letter from friend Margaret:

I really am not an expert on writing letters like this, as I have never done this before. I have so much to say about my friend Renée, it may be too long, as I believe I could write an essay on her and how much she has done for the people around her.

It has been my privilege to "do life "with Renée for many years as a much-loved friend and co-volunteer.

Renée is a kind and inspirational person to all who know her spanning all age groups. She is a fun and gentle encourager to the children and youth especially those struggling with life. These same skills are seen as she comes along side adults who are hurting. She engages with those that need her to hold their hand and hold tightly she does!

It's now our turn to walk with Renée and hold tightly to her and enable her to raise this money for her much needed brain surgery.

Renée has suffered with this disabling pain for so long, never complaining, forging through each day – sometimes alone in a quiet room in the dark and in silence.

Once Renée is free of this terrible pain, she will be able to pick up her many roles as parent, teacher, friend and mentor and that sparkle will return to her eyes, which are right now mired with a painful mask.

Please help my friend Renée by donating and circulating this letter to your friends and family. -Margaret




Letter from friend Karen:

This is a real call to action if ever there was one.

There is so much I want to say here...what I've written doesn't seem to do it justice but here it is… I'm writing about my dear friend Renée Darrell. She is deserving of much compassion, generosity and support. Renée is not one to desire attention, exposure, and show vulnerability for herself. That's why this campaign is so vital.

My sweet friend Renée has suffered with a brain tumour – (pineal cystic lesion) for too long and due to its location between the two hemispheres of her brain, Canadian neurosurgeons are unwilling to treat with surgery.

She has tried multiple other treatments, prescribed and natural, and none have provided any relief. It's time for action! Renée is now forced to travel to Australia, incurring a huge expense to get the required surgery.

Renée is a passionate encourager and support to so many people, whether it be front-line in her day to day job working with special needs kids, or behind the scenes, being a very involved friend, mother and wife. Renée can be found providing meals to families grieving losses, suffering with their own medical issues or volunteering her time serving in countless ways to others both locally (food bank, church, youth programs) or internationally (missions).

Due to her brain tumour, Renée's ability to serve others has been severely impacted as chronic and debilitating pain, vertigo, severe nausea, light, noise sensitivity and continual pressure in her head are now day to day reminders of her tumour.

I have been blessed to be on the receiving end of Renée's unconditional love and support as she has stood faithfully beside me during the last several years of my life raising my own children that I've adopted and brought here to our home from unspeakable life circumstances.

I am so thankful for Renée!

If I could take Renée's place I would in a heartbeat, but I can't. I can only ask that you please join me in supporting Renée in raising the funds necessary to get this surgery. Her independence, creativity, drive and desire to be actively serving others could be restored and her many symptoms, most importantly disabling pain, removed so she could return to living the full life she is called to!

Please share this page and link with your friends and help us get Renée back to her life and community. -Karen





Surgery will take place in Australia and will cost approximately $140,000 including airfare and accommodations (see cost breakdown below). Surgery is not able to be performed until payment is made in full. Renée's hope is to have surgery by the end of May but realistically we would all like to see her on the road to recovery as soon as possible. Dr. Teo has performed over 100 of these surgeries without any complications. Renée truly feels that he is the right surgeon to help her get her life back.


http://neuroendoscopy.info/our-professionals

http://neuroendoscopy.info/faqs/#1480907353235-ac3b44f6-b611


"Charlie is an internationally renowned neurosurgeon and a pioneer of minimally invasive, keyhole surgical techniques." https://www.vividsydney.com/speaker/professor-charlie-teo


$140,000 Cost Breakdown

Surgery:
For international patients without insurance $120,000 (this includes all hospital fees, Dr's fees, tests, etc.) This must be paid upfront before surgery. There may be moneys owing or a refund in the end depending on the complexity of the surgery or any complications. If any money is refunded it will be donated back to raising awareness for others or towards other Pineal Cyst sufferers needing surgery.

Airfare:
For both Renee and her husband David to fly from Toronto to Australia (first class will be necessary especially for the return home for ease and comfort due to her incision/recovery as it is a 22 hour plus journey). Approximately $16,100 for 2 tickets round trip.

Hotel:
Meriton Suites in Sydney. 1 bedroom with kitchenette and laundry will be approximately $3900 for 2 weeks. https://www.meritonsuites.com.au/


Additional Information and Images: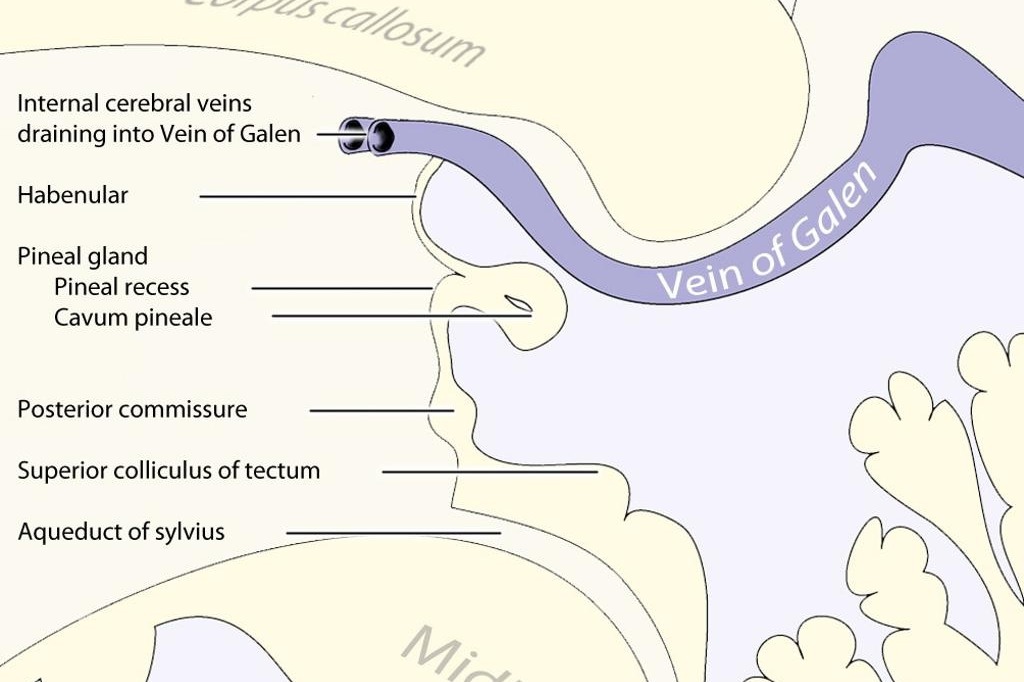 Surgical path for Pineal Resection with Dr. Teo.

Please click the style of widget you'd like to install