Women and children should not have to risk sexual assault and life-threatening levels of air pollution just so their families can eat.

Almost half of the world still cooks their meals on open fires, often in enclosed kitchens. In the process, families are exposed to dangerous levels of smoke pollution. Smoke from cooking over open fires kills over 2 million people every year, as well as leaving millions more with both chronic and acute illness.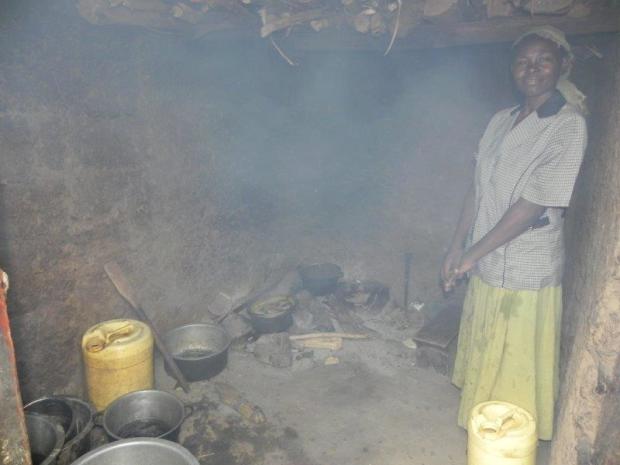 Most of those affected are women and children. Air pollution, much of it from indoor cooking, is the leading cause of death in children under 5 years old in sub-Saharan Africa. In addition, women and children are highly susceptible to sexual assault when they have to leave the safety of their village to collect wood for cooking.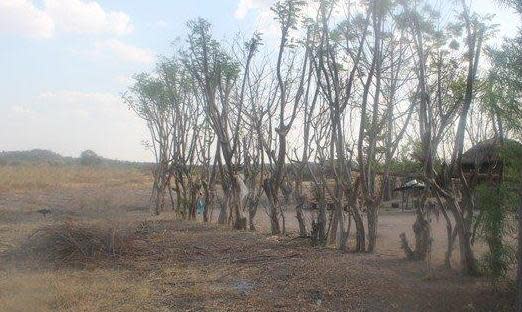 Using wood for cooking fires is also significantly contributing to deforestation. As a result, women and children are having to walk farther and farther, or spend increasing amounts of their household income, to get fuel for cooking. For many children, this means there isn't sufficient time or funds to go to school.
This drain on time, productivity and household income hobbles families economically, making it harder to escape poverty.
Deforestation and emissions from the inefficient burning of fuel also contribute to climate change in parts of the world that are most susceptible to it.
At Jet City StoveWorks we aim to:
improve the health, safety and quality of life of women & their families

reduce deforestation
reduce the emissions of climate-altering pollutants
support the growth of local economies
HOW?
By providing families with the option of a cleaner-burning, alternative-fuel stove that is affordable, meets their cooking traditions and can be purchased from a local manufacturer.
At Jet City StoveWorks we have designed a cleaner-burning stove, the Jiko Safi ("jee-ko SAH-feh": clean stove in Swahili), that burns jatropha seeds rather than wood or charcoal. Jatropha bushes are commonly grown in sub-Saharan Africa as hedges or for erosion control, so the seed is readily available – but it is not edible and so it is generally left unused. It's very high in oil. It simply needs to be left to dry for a couple of weeks before it can be burned whole in the stove. No processing is required, other than crushing a few seeds with a stone to get the stove started.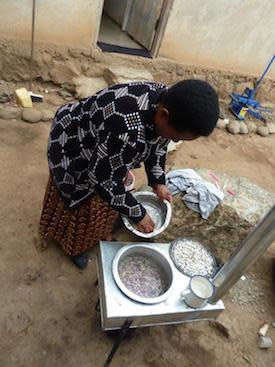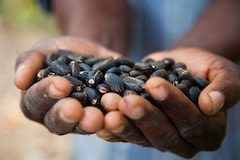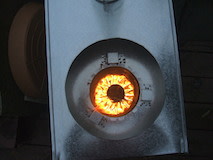 Not only does the stove eliminate the need for wood or charcoal and burn cleanly, it has been designed around local cooking traditions in Tanzania, making it "cook-friendly".

Further, the stove is designed so it can be built without high-tech machinery -- so it can be locally built in a basic metal-working shop. We've made the stove design freely available, so local manufacturers can build and sell the stove in their communities.
The end goal of our project is a set of local, free-standing enterprises that manufacture, market and distribute the Jiko Safi to households – not for Jet City StoveWorks to be a perpetual aid organization.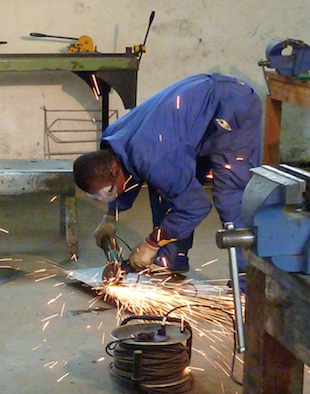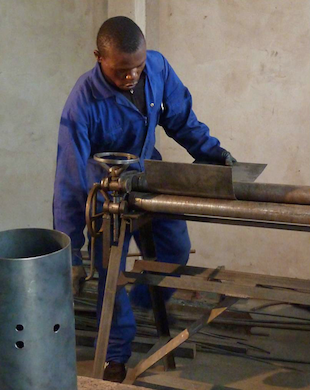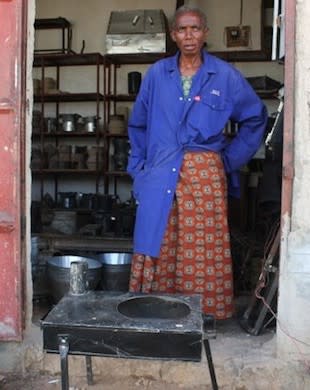 WHAT WE'VE DONE SO FAR:

Our efforts to date have focused on designing a stove that is:
clean-burning
can be built without high-tech machinery
accommodates local cooking traditions in Tanzania
We have tested the Jiko Safi stove in the lab and demonstrated that it meets internationally-established standards for clean-burning cookstoves. (It is a "Tier 3" stove, in clean cookstove parlance).
With colleagues in Arusha, Tanzania we've done an initial round of field tests to optimize the stove design for real-world use. Feedback from users during these test were positive and enthusiastic. Their excitement and love of the stove left us confident that once people start using the Jiko Safi they'll want to keep using it -- and they their neighbors will want one, too.

After years of work focusing on the stove design we're really excited to collaborate with our colleagues in Tanzania to establish manufacturing businesses and introducing the stove into households.
WHY THE GOGETFUNDING FUNDRAISER NOW?
At Jet City StoveWorks we don't want to be an aid agency -- we want to help establish economically viable, small, local businesses that provide families with a way to cook that is healthier, safer, and more economically sound than their current method.
Designing and building a stove that is cleaner-burning and uses a more readily-available fuel source is only the first step to getting there. Sustainable, broad-scale adoption of the Jiko Safi stove will only happen if:
families see how the Jiko Safi would be a better cooking experience than their current "dirty-burning" method, and

the stove and fuel costs are sufficiently low that it makes economic sense for them to buy one
We're doing a fundraiser now because locals in Tanzania are also excited to make both of these a reality.
Two manufacturers at local cooperatives in Tanzania have started building the Jiko Safi. They are excited to build a small business manufacturing the stove, but further work is needed to reduce production costs so it's affordable for local households. We'd like to help with this.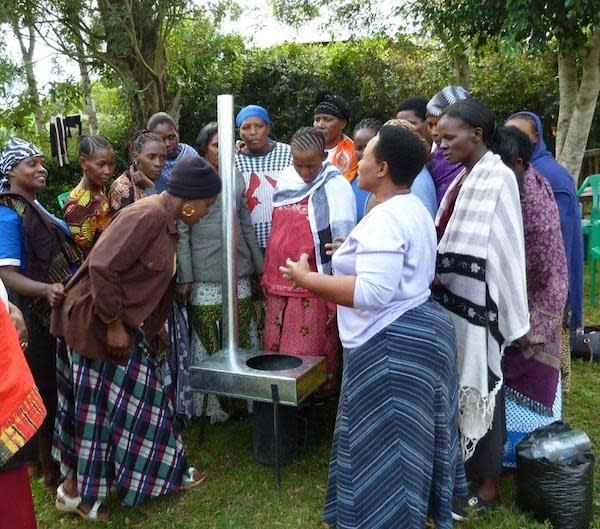 At the same time, a women's empowerment organization in Tanzania (Mikono Yetu: "Our Hands") has asked us to work with them in facilitating the conversion of households from cooking on open wood and charcoal fires to using the Jiko Safi. They see in a very concrete way how the Jiko Safi could improve the lives of women and families in their community.
It is only through such engagement and the commitment of local individuals and organizations that the Jiko Safi will be broadly adopted in households.
We at Jet City StoveWorks want to take advantage of this opportunity to support our colleagues in Tanzania get this off the ground and running -- and we hope you'll help us do so!
What your contributions will support:
Funds raised by this campaign will be used to:
Work with local manufacturers in Tanzania to make the cost of the stove affordable, so sales of the stove become a self-sustaining business. Specifically, contributions will provide seed money to work with Madame Fausta, our colleague at a manufacturing cooperative in Mwanza, Tanzania, to optimize the stove manufacturing process, so the stove is affordable to local households and street food vendors.
Support education and marketing campaigns by locals, to locals, so families learn about this alternative to their "three-stone fire", the Jiko Safi, and choose to make the investment. The projects we'll support were designed with our colleague, Maimuna Kanyamala of Mikono Yetu, a women's empowerment organization in Mwanza, Tanzania. Maimuna has excellent experience with such projects, receiving "Most Courageous Woman in Tanzania" in 2012 for her work on outreach around domestic abuse. Your contributions will support educational outreach about the health, environmental, economic and quality-of-life impacts of cooking with wood and charcoal on open fires, and the alternative of using the Jiko Safi with jatropha seeds. A component of this will be participation in annual agricultural festivals, which are broadly attended. Mikono Yetu estimates they had over a thousand visitors attend a booth demonstrating the Jiko Safi at such a festival in 2014, and they would like to continue participating in other such festivals in 2015 and 2016.
Cover the costs of implementing a village-scale stove adoption project for the Jiko Safi in 2015-2016. These "demonstration households" will act as real-world advertisements for others in the village, and they will provide a test of the manufacturers' ability to make a stove of consistent quality. The number of households participating in this village-scale project will depend on the amount of funds we are able to raise.
The village-scale project will include social surveys to understand user needs and preferences, stove use, and feedback on stove design. The information we'll gather will help us and our colleagues in Tanzania determine how best to establish a viable business around moving households from cooking over open fires to using the Jiko Safi. The amount of funds we raise will dictate how extensive these social surveys will be, and whether they can also include some level of smoke exposure testing.
The efforts above are what we see as the first critical steps in the path to broad-scale conversion from cooking on smoky, open fires using scarce wood to cooking on the cleaner-burning Jiko Safi using jatropha seeds.
While all of our initial efforts will be in Tanzania, our ultimate goal is for the business to grow into other parts of both east and west Africa -- and beyond -- where jatropha seeds are available in abundance.
In the longer term we also aim to collect data quantifying adoption rates of the Jiko Safi, how its adoption affects women's and children's exposure to smoke and carbon monoxide, and how adoption of the stove affects climate-altering emissions. Such research will likely require support from national and international research funding agencies. However, such funding can be secured only once we have demonstrated that the Jiko Safi is not just cleaner-burning than current cooking methods, but also that it can and would be sustainably adopted. The work supported by our current fundraiser would allow us to make this important step.
Challenges we face
Cooking styles are passed down through the generations –mother to daughter (with grandmother looking on). It is well documented in the improved cook stove movement that a great challenge is to convince cooks to give up their time honored 'three stone' open fire for a new stove. At Jet City StoveWorks we have made it a point to design the Jiko Safi around local cooking styles, and we've modified the design based on initial user feedback. So far we've had great success with stove adoption. One early convert to the Jiko Safi noted that "Sitting down and cooking is a relief from standing over a smoky fire." Through our local partners we will continue to support cooks as they learn about the new jatropha fuel stove.
Use of the Jiko Safi also relies on access to jatropha seeds. Jatropha exists throughout the world's tropical and sub-tropical regions. Our challenge is to educate households about the value of the jatropha seed that currently falls to the ground unused. Doing so is an integral part of our work with our local colleagues. In addition to raising awareness of this free fuel source we hope to facilitate sales of jatropha seed through small businesses for use in urban areas and in households where the jatropha supply on-site is not sufficient for year-round cooking. Part of our social survey will include questions about the availability, costs and price families would be willing to pay for the seed, if needed.
An overall goal of Jet City StoveWorks is to spread the Jiko Safi to many villages -- something that will take time and a sustained effort. The efforts supported by this fundraising campaign are the first important step to making this happen. To accomplish this we will continue to expand our circle of local partners, as will be essential for wide-spread adoption.
Please click the style of widget you'd like to install