As programming lets mankind think and create, let's give Armenian kids a chance to write and use their own code!
Will anyone deny that an understanding of programming languages is increasingly important in the modern world? That it's both better and easier to learn coding skills early, and that everybody should have the opportunity to do so? This is something a lot of people have started working for in different parts of the world and we are here to do the same for kids of Armenia.
CoderDojo: the Global Network of Kid-Coders
ARIT cultural-innovative NGO from Armenia has joined the CoderDojo network settled in 108 countries with more than 2011 programming clubs and with new Dojos starting almost every day. CoderDojo is a global movement of free, volunteer-led, community-based programming clubs for young people. Within the spread across the world Dojo clubs young people aged 7-17 learn coding skills and explore technology in an informal, creative and social environment. CoderDojo encourages children to express themselves through project based learning.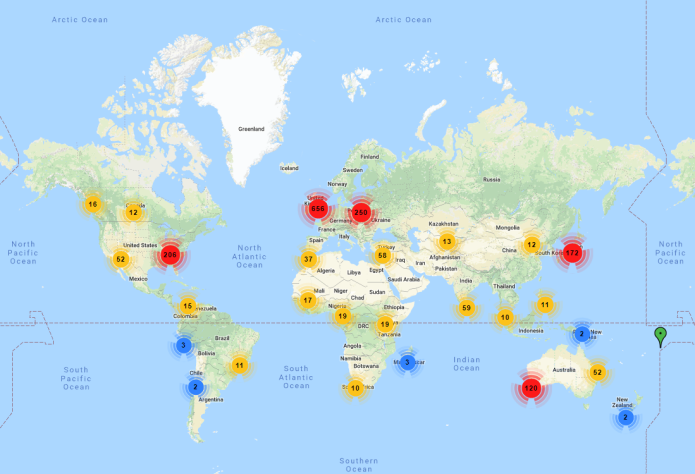 CoderDojo in Armenia
In the small country of Armenia where IT sector is announced as a leading priority of the whole economy, the tech scene does keep developing with rapid growth but with huge gender gap and access problems. With setting up Dojo clubs in Armenia we wished to create an environment where girls and boys will equally be involved and will learn from mentors who will befriend them along the path to the field of technology. The opening of our first club in Yerevan took place on October 29. Our partner is ISTC center that agreed to support our initiative and host a Dojo club in its premises. Now we have more than 50 kids attending our sessions and shaping their future to the tech world.
With the support of this campaign we plan to expand and found clubs in the regions of Armenia and give access to coding to at least 1000 kids a month aged mostly between 7 and 14. The local Dojo clubs will be run by trained local mentors who'll lead the program based on the resources and curriculum provided by the global network. This is a unique opportunity for Armenian kids to join the world-spread network of coder kids and benefit from open learning.

More Girls will Code
Officially representing also the Armenian chapter of Girls in Tech global network, we realise the gender issues so much common in the tech field almost everywhere in the world. In order to break the stigma against women and to overcome the rooted stereotypes that they cannot succeed in STEM, in Armenia we have chosen the path of engaging the school teens with at least 50% girl participants into an interactive learning environment and give them tools of creation in the face of coding. We also encourage female mentors to join the program to become role-models for their girl mentees.


RESULTS
Dojo clubs set up in the regions and a base for the network to grow further in the country:
- a vibrant and productive environment for girls and boys of 7-14 who are interested in STEM and coding particularly, where they can benefit from peer education, collaboration and open-minded approach.
- a pool of young mentors who will not only get engaged in the project implementation, but will also be the trainers of next generation mentors.
TIMELINE and More
The amount donated here will help us in the following:
acquire laptops for the local clubs, including those to be used for mobile clubs initiative (CoderDojo on the spot),
travel within Armenia to set up the clubs and train the mentors,
cover technical and organizational costs of the trainings,
maintain CoderDojo Armenia website and virtual resources in Armenian for being able to spread it further,
pay for utilities and running costs of the clubs for at least a 6-month period.
If we don't reach our target, we'll need to cut some of the locations and start with less. In case we get more support than planned, we'll go further with our network and set Dojo clubs in other regions we didn't plan.
NOTICE: We have started crowdfunding for the start of the project on Indiegogo platform during June-July 2018 and have raised about 15.000USD. Find the details here - http://bit.ly/2C4nYEK
HELP Us Make This Happen
Thank you very much for reading this and getting to know our project. We will be happy to get in touch and discuss things further.
On the right side of your screen you can find perks - amounts specified by us but please feel free to make a donation of your choice, it will anyway bring us closer to our goal.
Even if you're not in a position to donate to this campaign, we'd appreciate a lot if you could spread the word and share to people who might be interested to support us.
Please find below links to our social media profiles.
Please click the style of widget you'd like to install