Mahama Camp in Rwanda houses more than 50,000 refugees from Burundi, many of which lack access to electricity and clean water.
We have been working in the camp since July 2018 and have deployed multiple solar systems that enable mobile phone charging and water filtration.

In this period we have also generated employment by giving selected residents the opportunity to run their own solar mobile phone charging business - earning an income up to double what they receive from camp management.

Most importantly, there has been very high demand for our water filtration systems, which currently make use of ultra filtration membranes to improve existing water quality.
We are now running very low on replacement filters.
This means we risk having to shutdown our water-filtration systems.
With your support we will be able to buy new filters and keep providing the residents of Mahama Camp with clean water for the foreseeable future.
Each water filtration system contains 2 sediment filters and one ultra filtration membrane (total cost of 120 GBP). These 3 filters last for approximately 3 months. Which means that with 12 filters (480 GBP) we will be able to supply clean water for an additional year.
As we have two currently installed water-filtration systems (see map here: https://elpissolar.com/impact) our goal is to fund 24 filters (960 GBP) delivering up to 9000 litres of clean water per month across the camp.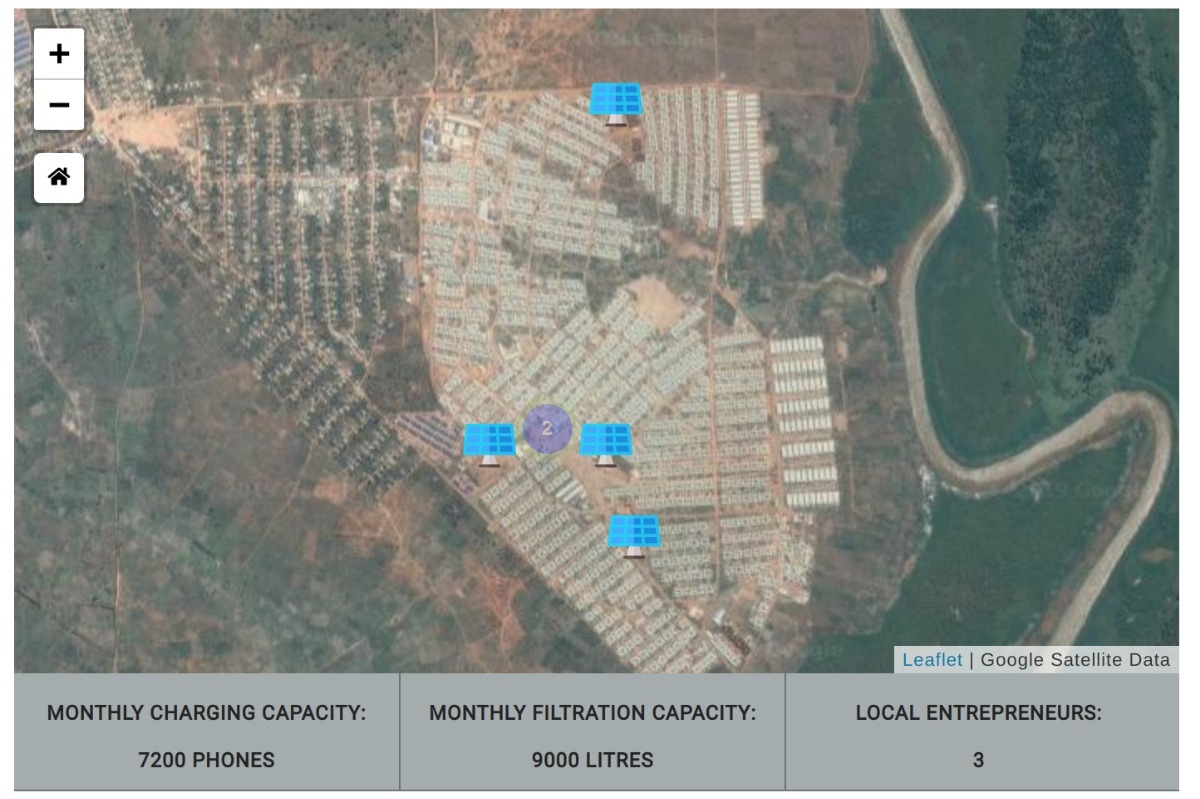 All funding above this threshold (960 GBP) will go towards shipping expenses to Rwanda and other replacement parts for our mobile phone charging stations (charging cables).
In the long-term our goal is to move away from replaceable filters and upgrade our solar systems with UV water filtration technology, which will require less maintenance.
Your support at this point enables us to keep these devices going and will give us the much needed time to improve our units and scale up our impact across Rwandan refugee camps and beyond.
We thank you very much for your support, even if you do not have the means to make a small donation, sharing this campaign with family or friends will already be a big help to spread the word.

If you have any questions please do not hesitate to contact us via our Facebook page: https://www.facebook.com/ElpisSolar/ or our website: https://elpissolar.com/contact-us
With lots of love,

The Elpis Team
Please click the style of widget you'd like to install