when life gives you lemons, it could be a good thing.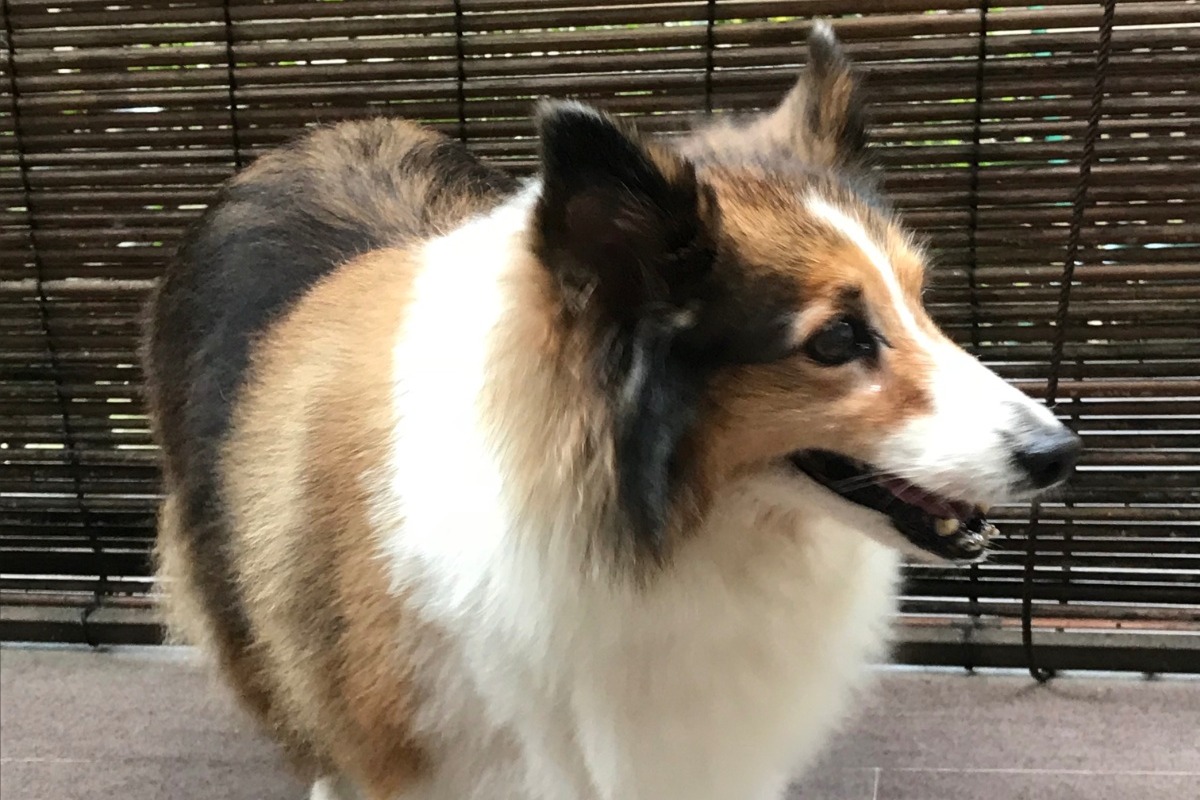 this is lassie. when we first adopted her from the spca, her given name was lemon. in the past years, we've come to find that she was nothing even close to a lemon, being only the sweetest, chillest and most lovely dog we could ever have asked for.
just a few days ago, we were alerted to the presence of a tumour that had been appearing in lassie's throat. concerned (as pet owners should rightfully be), a vet's visit helped to clear up any queries we had. unfortunately but unsurprisingly, we found that our dear doggo had some form of cancer.
according to a scan, we could see that the tumour was located in her throat and had spread up to her face, behind her eye and in front of her brain. we decided to allow her to undergo a first surgery that would help to remove some of the tumour and relieve some of her discomfort, but this would only be a temporary solution (along with some painkillers).
at this very moment, we don't have the exact details of what will happen next.
the tumour has been taken for examination, and the results of which will only be made known to us in the following days. at this point, the vet very kindly offered us two possible paths of action.
in the less likely event that the form of cancer is still in its early stages, the vet would be able to perform another surgical procedure to help remove as much of the growth as possible, but this would involve lassie losing one of her eyes. if successful and without complication, the area where her eye would have been would be grafted over with skin and she could probably live another good few happy years, with care and ongoing medication.
in the - it has to be said, likely - event that the form of cancer is extremely aggressive, surgery would be pointless and the vet would advise putting her on end-of-life care till the tumour grew to affect her brain. after which, it would be best that our doggo be peacefully euthanised and on her way to doggy heaven.
this was lassie as of tonight! tired from surgery but super happy to see me come home from work.
right now, we're all praying for a miracle and that scenario one occurs, giving both us and lassie another chance. unfortunately, the reality is that either solution (and especially the first one) would result in exceedingly hefty medical bills.
while we would love for nothing more than to give lassie the second chance and quality of life she deserves, the financial strain would be significant. at present her initial surgery cost roughly USD3.5K and we're looking at something close to 7-8K for the future procedures.
--
i'm not intending to raise the full amount, realistically, and my parents would be willing to pay as much as they possibly can to help out our doggo. however, i'm turning to the interweb for assistance, as this is a huge sum of money that i cannot possibly raise in a short time on my own.
if you can give even just five bucks, it'd mean the world to me (and doggo!). if you can't, just sharing this post would be amazing - i know we all have bills to pay and a lot to attend to in our own lives and it's all totally valid. at this point, i'd be immensely grateful to even hit this target amount to alleviate some of the burden on the family, because as much as our lovely lassie is not and will never be a burden, the reality is that the medical expense for such a situation is exceedingly exorbitant.
if you've read up to here, thank you heaps from both myself and my dog. we appreciate the time, and would appreciate anything you could do, even a simple share, to help out <3
Please click the style of widget you'd like to install