Dear Fellow Community. I have so much to say but don't know where to start. Let me introduce myself, I am Ray and the owner of newly established company mainly plantation of Soursop aka Graviola trees. Why Graviola? Let me tell you where my inspiration came from.
A few months back, my dearly father a war veteran had been diagnosed with prostate cancer that almost took his life. My whole family was very upset and devastated. Tears start flowing down my face, I swear this is the only time I really felt warm tears again since my girlfriend left me for another douche bag in high school. All the hardship and battles we have been through together finally paid off. Only God know how happy and blessed we were. Good new from the doctor's report saying that the cancer cell is currently under control but he need to go back for examination once a month. Expensive medical bills pile up like a mountain on my desk. I've through hell that time because I'm the only person in my family that is supporting our family financially. Thanks to all the support given by my family and friends (Financially) especially my Wife (I Love You Joey) who keep encouraging me to never give up I finally been able to clear all the debt.
Here come the important part, during my struggle a good friend of mine introduced me to an alternate treatment. Soursop aka Graviola.
Being a full supporter of Clinics and Hospitals at that time, I have doubts until I search the almighty Google and Youtube on that very night. To my surprise, I have read through hundreds and hundreds of cured and controlled cancer cases (Take That You Evil Cancer!!!) even stage four cancer. Few days later, I found my first batch of Soursop fruits and leaves from local fruit stall. Well, to cut my bs short I start implementing the alternate treatment into my dad's daily basis consumption. Soursop leaves boiled with water twice a week and fruit blended into yogurt once a week. Walla~ Till this day, he only goes for checkup once in two months and the cancer cell shrink. This surprised the doctor and I told him about my alternate treatment. He encourage me to keep on doing what I did.
My confidence toward Graviola as a cancer killing agent is obsolete and I've made a very important decision. Helping others same as my condition or even worse by using two plot of land consist of 5 acre and the other 4.5 acre for Organic Graviola plantation. 5 acre will be used for fruits harvesting while the 4.5 acre will be used for leaves harvesting. Both projects started three months ago is currently in a stale because I've used up most of my money. Currently I'm trying my best to make this happen by selling my car and mortgaging some of my property. I won't ask if not for the dire situation I'm currently in right now because dad always taught us not to beg or lend from other because we have our own pair of hand and leg to keep us survive and I believe what he taught me. But, the trees could not wait and survive because they need a lot of water and nutrients plus maintenance.
Thanks to a few supplier who let me pay them on monthly basis that let them survive up until now. I know I can't give up because they never give up in saving people's life. I need to keep on going no matter how hard the road ahead... Here I pledge to all kind soul to lend your hand and prayer so this project will be a success. Together we could help more people in need and please spread the new. Thank you for spending your time reading my long writing. God bless you.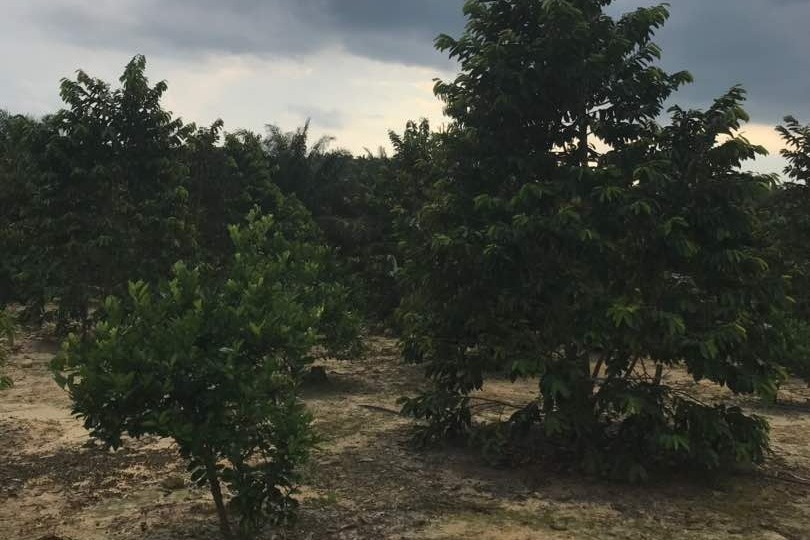 Please click the style of widget you'd like to install