Hi there!
Good day to all my family, loved ones and random people who, by chance happened to stumble across this post.
Im Siti. As some of you may know, I am the owner of Frillsnribbons a small online business selling cakes and crafts.
It started out as my hobby making handmade cards and craftsy stuff & I really love what Im doing.
I discovered baking along the way and I realized that Im good at it. And people started to ask me to bake cakes for them. Words got out and now I have a list of regular customers.

Frillsnribbons instagram
Frillsnribbons facebook page
From passion that turns into a business I feel now that I wanted to further my knowledge in catering wedding cakes. I have many customers asking me if I can make wedding cakes and this is why I decided to set this Gogetfunding account. To ask for your help so that I can gain knowledge to further expand Frillsnribbons into wedding cake business.
I am self taught and I am very resourceful when it comes to learning new things in baking and decorating, however, some technique, I still need to learn and go to a hands on workshops and classes.
Pic credit to Hannah Baharin
And now, I have an opportunity to attend to this Cake Masterclass with Jasmine Rae and Maggie Austin, 2 of the most sought after cake artists in the US. This is the first time Maggie and Jasmine will be teaching back to back with each master conducting 2 courses for 5 days here in Malaysia and it is hosted by HannaBaharin Artistry.

Pic credit to Hannah Baharin

In this class I will get to learn the many different types of sugar flowers from the master of sugar flowers, Maggie Austin and indulge in the art of textures from the master and creator of modern textures, Jasmine Rae.
The workshops from both teachers will inspire me to create the perfect wedding cake, and to embrace my own art and creativity.
The whole 2 weeks course will be a bit expensive though, around MYR20k.
But I have to choose the one that suits me best and based on my own budget and your kind contribution.
I am aiming for the 'Classic Roses' workshop and (if possible) the 'Reimagine Your Cake Business' workshop. 🙏🏻
---
Here's the course detail :
Jasmine Rae
Title: Jasmine Rae's Signature Textures
Fee: MYR4000 (USD990) after discount MYR3200 (USD792)
Description: The focus for this workshop will be on design, composition, and developing your very own unique artistic expression, utilizing Jasmine Rae's signature textures.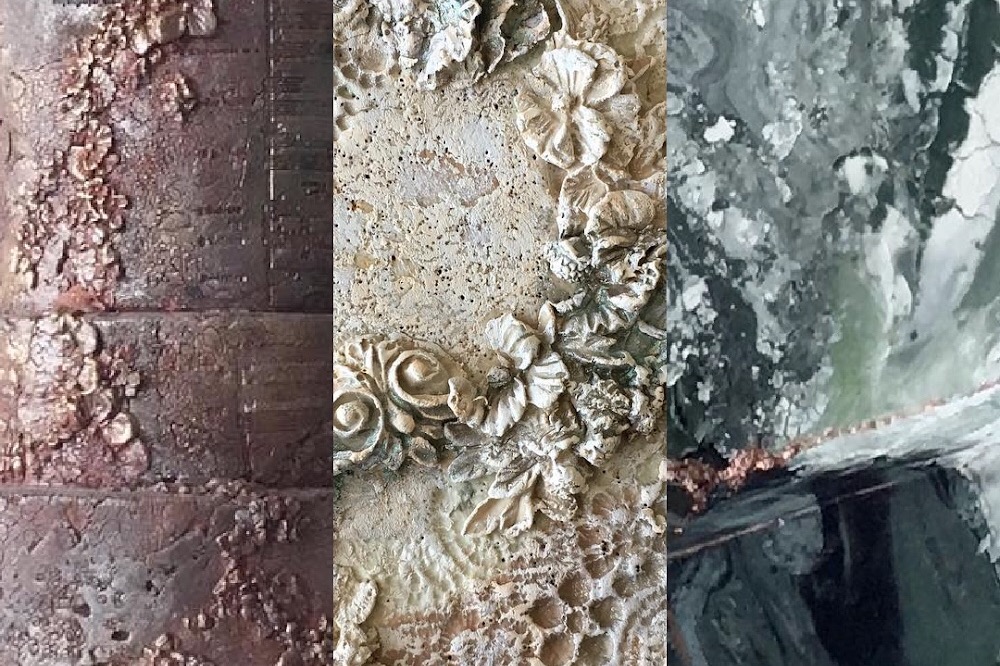 Pic credit to Hannah Baharin
JASMINE RAE
Reimagine Your Cake Business
Fee: MYR6000 after discount MYR4800 (USD1192)
Description: How to structure inspiration to your work, honoring your clients without compromising your authenticity, practical strategy to increase your income, and balancing your work and personal life. Techniques will include many textural finishes, Jasmine's signature rice paper flower, how she approaches color and composition, and how to design movement into your cake.

Pic credit to Hannah Baharin
Maggie Austin
Title: Classic Roses
Fee: MYR4000 after discount MYR3200 (USD792)
Learn the beautiful Classic Rose along with delicate roselings and leaves, all arranged on a single faux tier. Perfect for all levels of experience!

Pic credit to Hannah Baharin
MAGGIE AUSTINOrchids, Japanese Anemones, and Fruit
Fee:
MYR6000
MYR4800 (USD1192)
Learn the exotic moth orchid and Japanese anemone along with delicate fruit and leaves, all arranged on a single faux tier. Perfect for all levels of experience!


Pic credit to Hannah Baharin

Venue: Hyatt House Kuala Lumpur, Mont Kiara, Malaysia

---
Well, thats about it. Any questions please ask me.

Its okay if you're not in the position to contribute, no pressure. Just send me all your love. And I certainly wont love you any less
♥️♥️
Thank you for your time reading this and for supporting me and my little online shop Frillsnribbons.
Lots of love
-Siti Fairuz Azizan-
IMPORTANT: You do not need a PayPal account to contribute. The Paypal account I set up for this accepts credit or debit card. PayPal may ask you for your phone number, and you have to key in your number in a particular format for it to go through. For example, if your number is 012-3456789, you should key in 12-3456789, without area code. All donation will be in US dollar-denomination.

Please click the style of widget you'd like to install