Who We Are & What's The Film?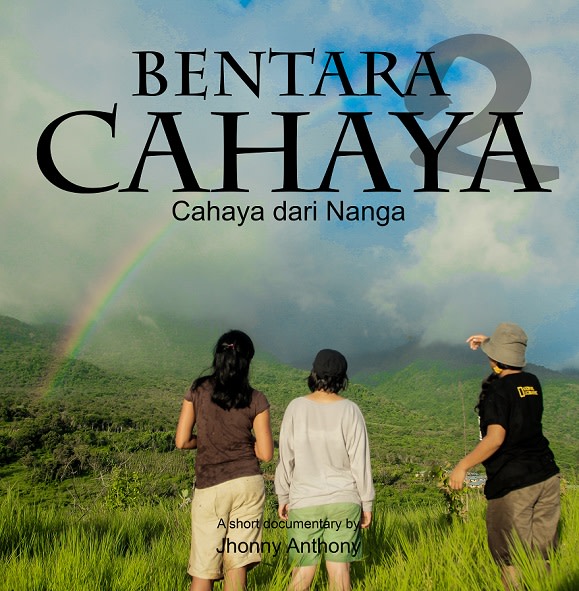 My name is Jhonny Anthony. I am a documentary filmmaker living in Flores, Indonesia. Together with my crew, I am pitching to you our new short documentary, which will explore the issues of education and illiteracy through the lens of a local story on Flores students especially on Nanga. This film will uncover the challenges of three teachers help the children's education with the various limitation of infrastructure in the remote island. Came from big city with many luxuries, these three teacher have decide to serve the students in remote island. We will shadow them saving the children from illiteracy.
Nanga is a village located in Besar Island, the largest of several small islands around the Bay of Maumere, Flores, Indonesia. It is inhabited by more than 50 families with their livelihoods as farmers and fishermen. Located on the remote area with the limitation of education infrastructure become a major constraint for them. The limitations of teachers and learning equipment with the less supportive of society for the children's education, makes many children dropout, illiterate, and finally their future is threatened. They are increasingly neglected in the modern era. They had no choice other than farming, fishing, or migrated to other regions and even overseas as laborers for living with limited knowledge and illiterate.
Seeing this problem, Caritas Maumere, a local
NGO in Maumere in cooperation with Indosiar Visual Mandiri Corporation and
Sanata Dharma University in Jogjakarta bring three teachers from Jogjakarta to help
children's education in this area. This project called Bentara Cahaya.
What is Bentara Cahaya?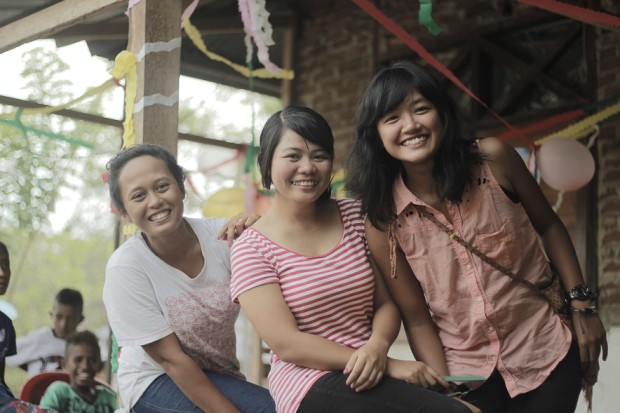 From the left : Lia (from Sumatera), Winda (from Kalimantan), and Ajeng (from Java).

Bentara Cahaya
which
means "The Heralds of Light" is an educational project to help the
children in remote areas of Indonesia facing the iliteracy problem. The
main reason and the backgorund of this project is that there are many
children in remote schools who can't get proper education due to the
difficult of resources. The isolated and far from the modern
infrastructure, and the lack of resources for learning process in school
especially the teachers make many children can't get out from
illiteracy danger.


Born from a cooperation between Indosiar
Visual Mandiri and Sanata Dharma University, this project is to help the
elementary school in remote areas which have the lack of teacher
resource. So technically Bentara Cahaya sends three teachers every year for every school to not just teach them in classroom, but also mentoring for students in the learning process even outside of school time.


Nanga
village is one of the destination of this project located in Besar
Island. In cooperation with Caritas Maumere, a local NGO in Sikka
Regency, this project sends the teachers to SDK Gusung Karang, an
elementary school at Nanga village. And today is the second year of this
project in Nanga village. There are many stories that can inspire us of
what these teachers are doing on that island. Come from far away with
know nothing about that area, the different cultures, habits, and the
situation of the student education, it's surely challenging.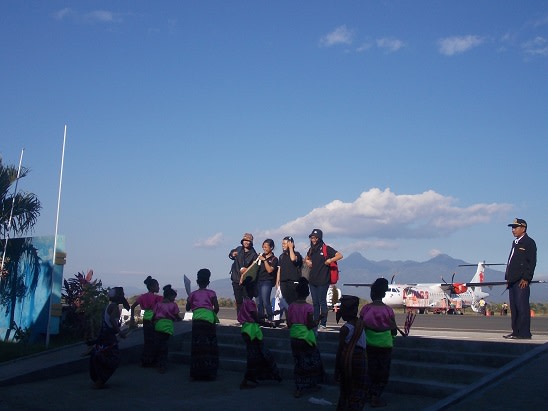 First arrived at Frans Seda Airport in Maumere, Flores welcomed by children's traditional dance.
This film does not mean to imply the exploitation of children with special needs (inertia, ignorance, teasing from classmates) but how children and their parents aware of the situation of their children and how teachers (with full awareness and a sense of happiness) treat the child as a subject that could grow to be better in the way of liberating and happy, and not repressive.
We have made the first serial of this film. And now we are on the production for the second serial with the tagline is Cahaya dari Nanga which means "The light from Nanga". This film will focusing on the story of how these teachers fight for one year against the illiteracy in Nanga village with all the challenges that they face. How they survive, what inspire them, how the face the students, and the other inspiring stories will fullfill this film and hopely can oper our eyes about the real fact of education.

What We Need & What You Get
During January to May 2016, we are on the location (Besar Island) to produce this film. As on the production process, surely we need some resources. Although some of them are being supported by us, there are several things that we can not cover them. And that's why we need your help. Please see below the breakdown of the budget and see what you can do to help tell the story of the education's warrior.
Equipment Rental (Cameras, Lenses, lavalier, shotgun, and lights) : $1,200
Food (2 persons crew) : 300$
Transportation (Trips to Besar Island) : $100
Additional costs not included in the campaign (festivals, drone, dolly, tripods, reflectors, memory cards, batteries)
Every cent is counted. Your support is really valuable for us to bring this project to life.

The Impact
Some points that motivate us to do this film and how valuable your support to this film are :

Since the fund of Bentara Cahaya project is come from the viewers of Indosiar Television Indonesia, this film is a powerful tool to inform and educate them of what their fund are spending on and how valuable their help in fighting the illiteracy in Indonesia.

Bentara Cahaya is an annual project where three different teachers for every year and every school. This film will become an experience's evidence of the previous teachers and the motivation for the next teachers who will join so that this project can always exist and moving forward to help the children education in the areas of untouched.

For government, stakeholders, and everyone, this film hopely at least can open our eyes about the real fact of education which is actually the responsibility of us to edify. We believe that by sharing the stories of three teachers in Nanga, we will be able to address these questions and to introduce the people about the true struggle against the illiteracy. By making Bentara Cahaya, we hope that we can contribute to raising social and education awareness, and get people thinking and talking about education problems especially on the remote areas that is still need our attention.
There is a possibility that this film would be aired on Indosiar TV where all the people in Indonesia would watch it. Let's hope... :-)

Risks & Challenges
We plant this film will be ready to launch in June 2016.

As the production location is in the rural area with the lack of facilities such as electricity, communication access, a non regular transportation in and out, and the unpredictable weather often could sometimes inhibit the production process, which will have an impact on the schedule.
Other Ways You Can Help
If you just can't contribute, it doesn't mean you can't help:
Please share this project to any kind of media that you can, to get the word out and make some noise about Bentara Cahaya Film.
Thank you so much and Terima Kasih Banyak.
Please click the style of widget you'd like to install