Ayni School needs your help to continue educating more than 100 Children
US$4,407.00

raised of $35,000.00 goal goal
No more donations are being accepted at this time. Please contact the campaign owner if you would like to discuss further funding opportunities
Campaign Story
Ayni is an educational project located in Urubamba, a small town in the heart of the Sacred Valley of the Incas, Peru. Created in 2017, the school is a non-profit association created by a group of families with a shared dream.


Our school offers a comprehensive education to children in our community that promotes personal growth so each child is critical and reflective, conscious of the ever-changing world around them, respectful of the natural world and environment, and future leaders of change in our society.

Learning in Ayni is an active process, meaningful and experiential. We work through projects, in which children can apply knowledge in real life situations and develop critical and reflective thinking.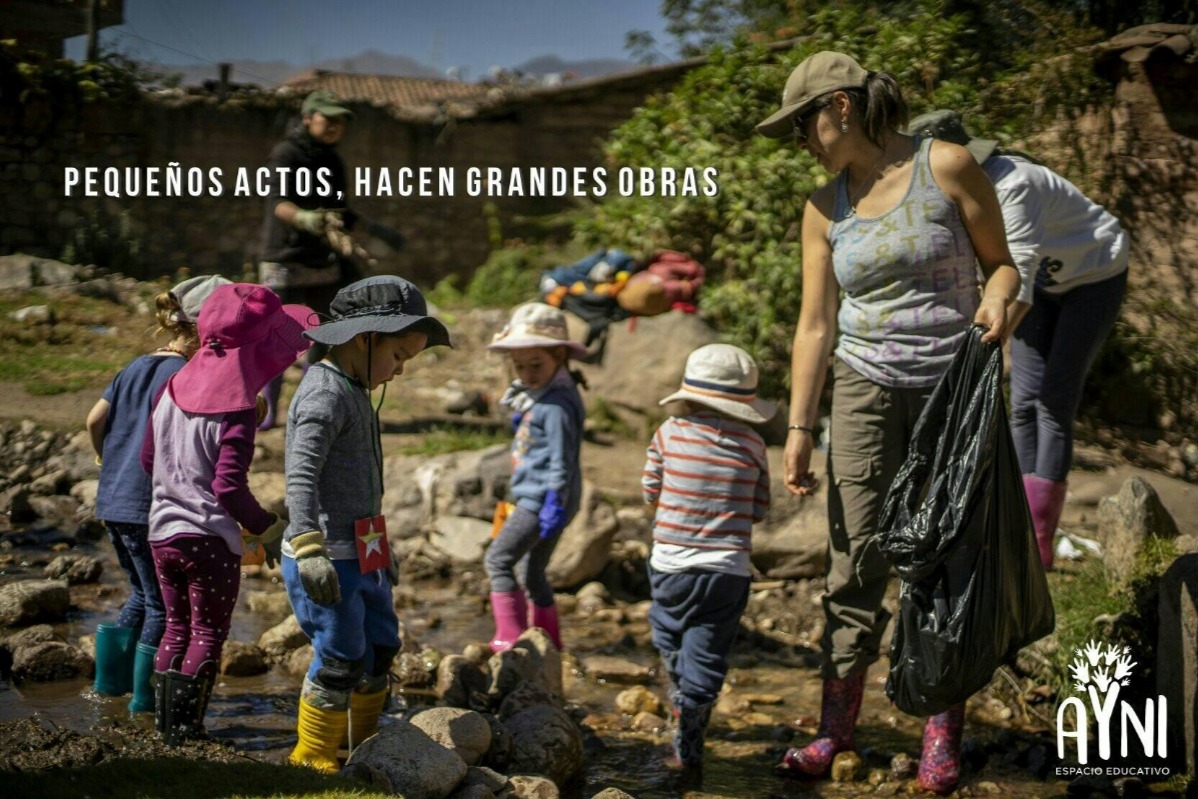 We have a scholarship fund to provide the opportunity for low-income families to be part of this innovative educational proposal.

This fund is fed by extra-curricular activities, fundraising events and by the support of the community itself.

In this way, we managed to have an inter-cultural space for more than 120 girls and boys and their families. However, the circumstances of this year have not allowed us to carry out these activities to feed this scholarship fund.




The Sacred Valley is a beautiful place that lives off tourism; but at this moment, and for several months, all tourist places and services are closed due to the Covid-19 Quarantine.

Most of the families are looking for a way to generate income outside of tourism, and we cannot pay our children's tuitions, despite the fact that the school has reduced the amounts considerably.

This has generated a great imbalance and that operating costs cannot be covered.

Even teachers are supporting, committed to the project, reducing their salary and receiving late payments, but we have a debt with them that we cannot pay.





The school's financial situation is unsustainable and if it continues like this, it would have to close.

At this moment, a deficit of $ 25,000 needs to be covered to finish the school year, fulfilling the existing commitments we have with our families, students and work team.


Ayni means "Reciprocity": creating a balance between Giving and Receiving; this is what we want to transmit to our children, in the next generations.

We believe that the future needs reciprocity with nature, with our neighbors and with ourselves, in order to truly create a better world.

We invite you to be part of this beautiful project and help keep it alive.

Your participation makes a difference and helps us reach the goal to continue offering innovative, intercultural and conscious education for our children in the Sacred Valley.

Thanks in advance for being a support to education and to the future.

Many families and especially many children will be very grateful.


No updates for this campaign just yet