Welcome to the future of urban transportation. The AURITA Model C allows you to get to where you're going while reducing congestion in your community and lowering your carbon footprint. Plus, it's the most versatile Cargo Electric Utility Bike with a wide range of accessories combinations, so you can carry everything you need with ease.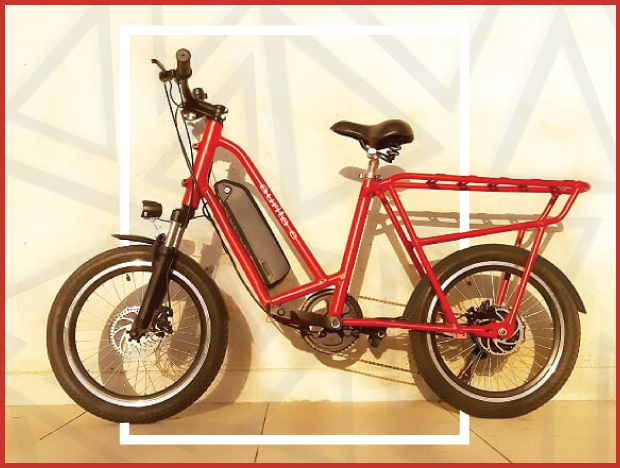 CARGO, ELECTRIC, UTILITY AND VERSATILE
The Model C is designed to carry two kids, a week's worth of groceries, even an adult or 150 kg of cargo, but it's only 180 cm long—the same length as a standard bike. Fat, small tires are no longer slow and hard to ride; they are fun, grippy, and offer lots of cushy suspensions. The low step-thru frame makes getting on and off much safer. High handlebars allow you to sit upright with a clear view of the road. Bigger saddles are comfy and make you want to ride further. It's a totally versatile e-bike with a fun yet sturdy and stable ride that gives you more control.
This E-Bike comes with 3 different ranges. They are E-60 KM Range, E-80 KM Range and E-100 KM Range.


Please click the style of widget you'd like to install