Hello everyone!

My name is Jonell. I am a concerned friend of someone who needs help. She was diagnosed with Stage 4 Breast Cancer.

Her name is Ana Quimpo. She has been a nanny to one of my best friends in the Philippines for 21 years. Ana is 47 years old. She is a humble, selfless, and dedicated woman who unconditionally loves the family she has been serving for 21 years. She has literally taken care of my best friend all her life. I have known her all my life as well. I see how great of a person she is. There is a reason why she was never fired from her job. Everyone around her will love her once they get to know her.

These are some of the things that my best friend said about her:

"She is like my second mother because she took care of us everyday since I was a baby. She was healthy and jolly. She doesn't care if she does not spend anything for herself, as long as her own family survives with the funds from her job that she sends them. She never had any nice things for herself because of how selfless she is as a daughter and a sibling.
She never went on a vacation to save money. She always stayed with us as a nanny. Because of that, she never got married. She treated us like her own family."

Everything started to go bad last December 2015. Ana started complaining about her back ache. She did not want to worry those who love her, so she told them that it was nothing serious. So, my best friend's mom would just give her pain relievers. However, as months passed, the pain became unbearable for her, so she finally decided to tell them the truth. They found out that her back was not the only problem. Her breast has a bump that is bleeding. Also, the reason why her back was aching was because she has goiter.

She finally confessed that she has known all along in the past 3 years that there is something wrong with her. Something serious.

So, my best friend's family decided to bring her to the doctor. They found out that she has STAGE 4 BREAST CANCER. It was a dreadful news.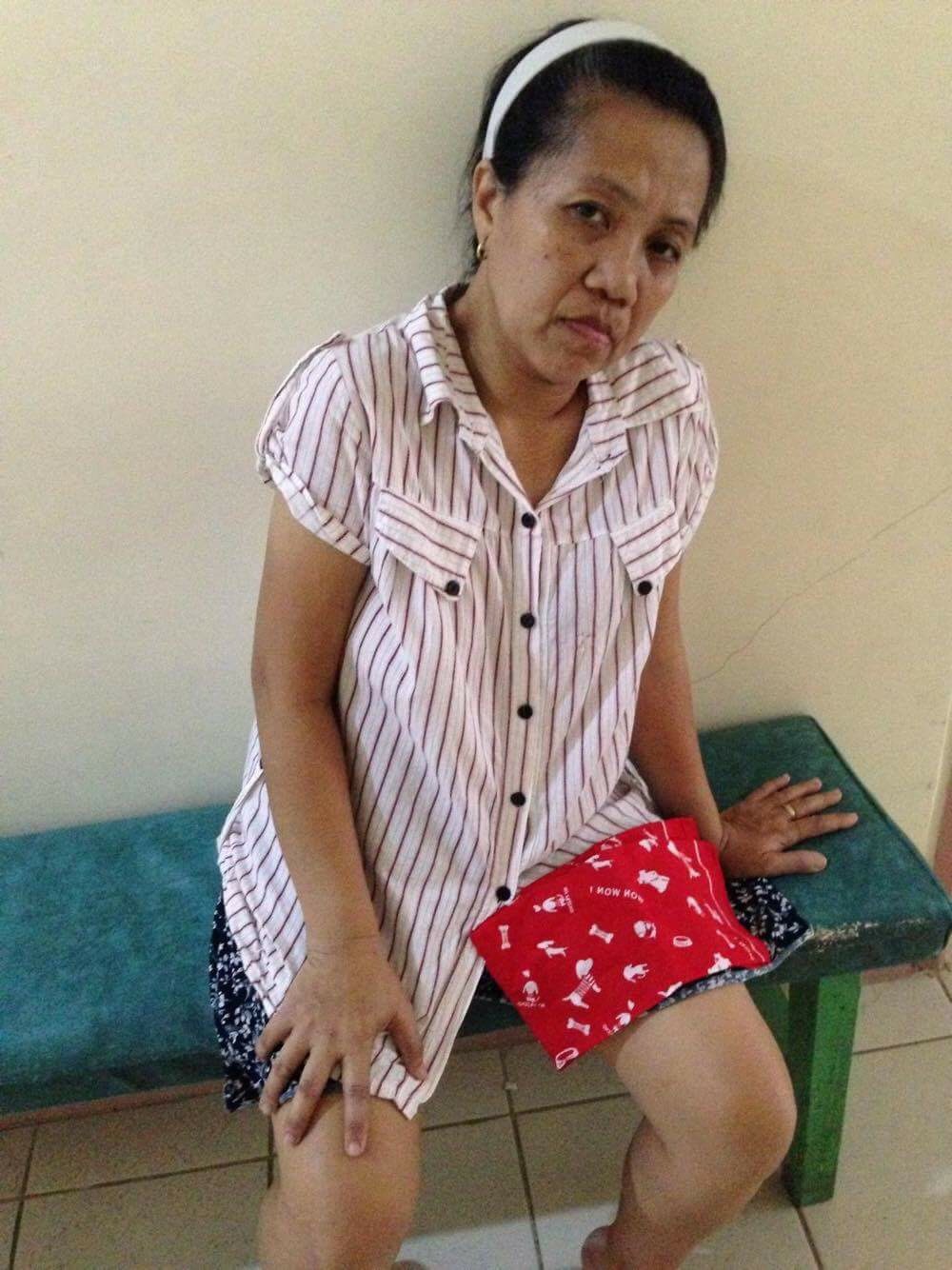 Fortunately, the doctor said she could still undergo a series of medical surgeries because the cancer has not reached her kidney and lungs yet. So, she was given a chance to live. Only if... she has funds for the medical treatment that she needs to undergo. She needs MASTECTOMY.

The family is willing to help, but they cannot afford everything. Living in the 3rd world country, funds for this surgery is too much for a middle class family, let alone a humble woman who has not saved money for herself in order to help her family. What is worse, she has scoliosis (which explains her back problem) and pneumonia in one of her lobes. She really needs help.

She is an amazing person who needs so much help. This is why I am opening this fund raising for her. The funds donated will be spent for her surgery and for all of the medical treatment she has to undergo for her other health concerns.

She had her first surgical treatment yesterday (May 24, 2016), but she needs more funds to pay for that. She needs it as soon as possible.

This means so much to me, my best friend, best friend's family, and Ana's family. We will be saving the life of a good person that only thought of her loved ones. We will be forever thankful for your donations. Each cent will be a drop of hope that is badly needed this moment. The love that you will share will never be forgotten.
Please click the style of widget you'd like to install