Welcome to Aleider Bernal Cordoba´s Crowd founding for Music Studio


Dear Friends and Family

I have something beautiful to share with you.
It is with a heart full of gratefulness to share this journey with you and my warmest embrace of each one of you, that I announce my great desire to share with the world the creative expression living inside of me.

This dream that I have involves the realization of my own portable recording studio, where I intend to record my second album of original songs, storytelling and poems.
I wish to record new material and as well grant old creations the attention they deserve.

This is my invitation for you to participate in the manifestation of my own traveling studio and the supporting of the words and songs coming through me.





The campaign

In the moment I am living my life like a snail, taking my home with me where ever I go. So I decided for the solution of portable studio equipment.
After recommendations of friends with more experience on the field of recording and studio work I decided for a proper and still simple option.

I receive a lot of inspiration and tunes being in nature and just by finding ways of being present, for example through Mediation and Yoga practice.

This Studio will allow me to capture more intimate and heart full recordings
colored by the place and surrounding.

I also see myself creating a atmosphere where I can fully create from the bottom, heights and corners of my heart.

In the new album I intend to unfold more of the path of "Munay"
that was the name of my first album and means "The will of the heart or To love" In Quechua, the langue's spoken by the indigenous people of Peru.
I also hope to make collaborations with musicians / artists that inspires me and resonates with the project.







Vision

By sharing my voice with the world I hope to contribute to a more beautiful world and to inspire and encourage people on their journeys towards love, harmony and truth.

I wish for us all inhabitants of this Pachamama, Mother Earth to relate to each other as members of one family and feel a deeper sense of oneness with all living things.
And I hope to represent this through the vibration and healing of sound.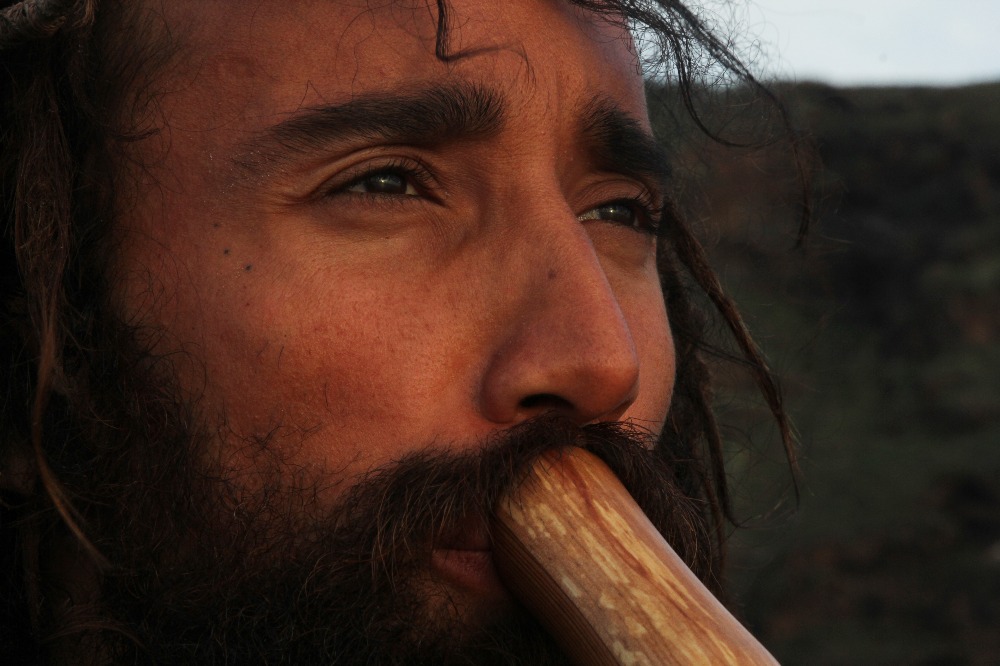 Budget

> Laptop 800 euro

> Sound card ( Focus rite 2i2 ) 150 euro

> Microphone -( Aston Spirit ) 300 euro




How to support


> Buy my first album Munay
on https://aleider.bandcamp.com/releases

> Share, In social networks, use your communication
skills online or by word

> Book me, for Concert, Heart chanting or Polyphonic
Singing workshop

(Flight/travel expanses not included.)

> Donate, a contribution to my account on gogetfunding.com

> Send your love and prayers, and have faith in the
campaign.



To all you who want to contribute to this project I thank you from my heart for your energy and attention


Thank you for your trust and believing in me

Thank you for your life and love

I wish you all the best and a lot of abundance in your life

May you be happy and well and experience everything that you're heart dreams of.



***

Aleider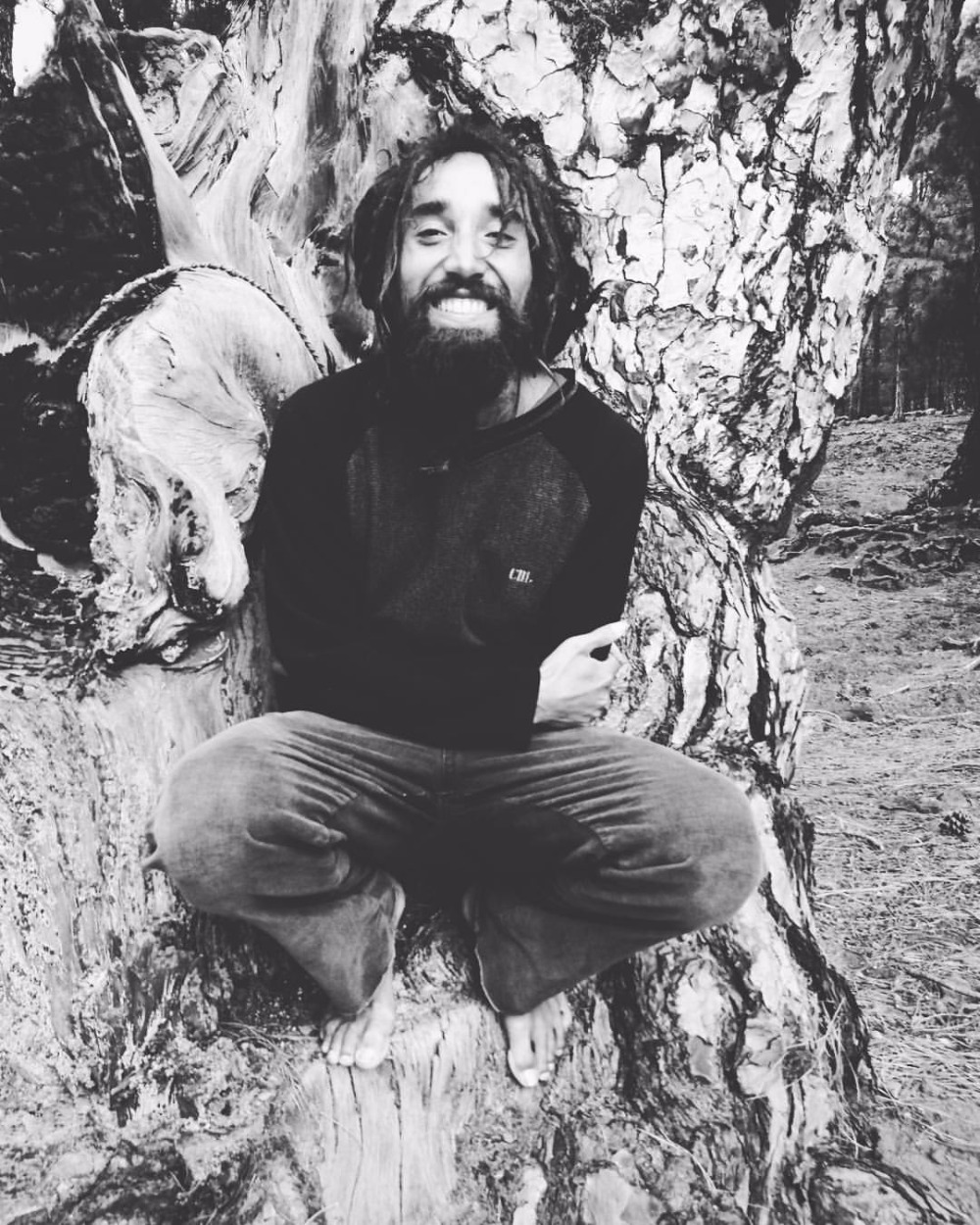 About me

I was born in Colombia, Garzòn 1987
My mama gave birth to me after dancing on a concert to the rhythm's of Cumbia.
At the age of 1 I was separated and disappeared from my family,
some years after I was adopted to live in Sweden.
Since I was a child, inside of me lived a great desire to connect with music.
I early started singing, mimicking and sounding to song of my favorite artists.
I was always very shy and found my sanctuary in nature to fully express and explore my creativeness.
As a teenager I started to act in theater, write my own manuscript's, poems and novels. I went to my first voice empowering lessons and experimented a lot with sound.
When I was twenty I moved to the south of Sweden and quit my work to start buskin on the streets of Malmö.
Until that I never performed with music in front of people and I had not really any perception of how I sounded. I just had this burning desire to share my heart with the world and had a strong intuition that the voice was my channel to transcend.
This was the time when this bird first tried his wings and learned to fly.
Some years later I joined my first band, Solklart.
A cover band that grow up to become a full sized Swedish Roots Reggae band and that produced the album with my own lyrics and songs named "Frön" meaning Seeds.
We played and toured for some years together, and I still recall moments that still moves me with this band.
After making my journey back into South America, my life took a great turn so did my music. The sacred art of shamanism, plant medicine, ceremonial music and the reunion with my roots and family became integrated in my music.
I stand in great thankfulness for life's wind bringing me to the Canarias Islands, Many of my travels there went into solitary living in caves next to the Atlantic ocean that refined the shores of my sound. And there I started to really get my poems into music and find my own voice.
By traveling and offering musical journeys in ceremonial spaces, yoga classes a seed was growing that sprouted in Portugal, Lagos in 2017.
The Heart Chanting was born. Together with my beloved one
Nathalie Maria, we are creating a sacred music ceremony with the many influences of our healing journeys through sound, music and prayers.
I also combine the ceremony with a singing workshop where I offer a basic voice empowering technique and exercise to connect with overtone singing.






In this now I'm humbly entering my 10th year of performing music. I'm now embracing fully this gift and path of life.

I'm still a street performer feeling that it's a practice that keeps on bringing me knowledge about the healing qualities and power of sound.

Someone ones told me " A man is feeling sick and is rushing down the street to the Pharmacia to get his hands on some medicine.
Then he passes a musician on the street that sings him a song that totally absorbs the mans presence. One tune finds its way into his heart and merge with his soul.
He finds himself cured.



My wish is to create music that has a healing medicine and creates a bridge to deeper sensations and understanding of your heart. I invite you to travel on that bridge and meet yourself.





Link to my Youtube video
> Teacher in the forest https://youtu.be/LvY3rkVdLKw
> Yemanyà https://youtu.be/Txo7doYhShM
> Arising https://youtu.be/HoyDMcoONbo
> Malama https://youtu.be/dvjEGammWoo
> Love yourself https://youtu.be/Haf9JFrn6KA
> Shu Shu Maya https://youtu.be/ADidJLujLh4
> I am You https://youtu.be/WgZYYE9_Wjk


Link to my first Album Munay
> https://aleider.bandcamp.com/releases


Collaboration with Swedish band Härvaro
https://soundcloud.com/harvaromusic/sets/harvaro-livesession-eco-trance-party
https://youtu.be/wCqyGPbc458


Album Frön by Swedish Roots Reggae band Solklart
> https://open.spotify.com/album/5G0mNqjiOF3Xh1vjs9iFkt

Please click the style of widget you'd like to install