Our son Alec was born two months premature on April 3, 2011, after a particularly difficult pregnancy complicated by a diagnosis of Twin-to-Twin Transfusion Syndrome . TTTS has a high mortality rate and treatments can cause a number of permanent side effects. After months of medical intervention by our amazing doctors, Alec and his twin brother Ben were delivered alive. Unfortunately, complications arising from the TTTS left Alec with cerebral palsy .



Alec is six now, and we're very fortunate that his CP is mild. It only affects the nerves enervating his lower muscles, and he has been able to learn how to walk with a lot of PT training and hard effort on his part.

Alec wears AFO leg braces, but despite this, his muscles are often tight and painful. This affects his balance and coordination and he sometimes falls.

Unfortunately, over time the spasticity and tightness of his muscles will take their toll on his body, causing Alec chronic pain from joint arthritis. Years later, he could lose his mobility and need to use canes or a walker.

After a year of research into possible treatments and conversation with expert doctors at the St. Louis Children's Hospital , our little Alec was accepted for a life changing surgery called Selective Dorsal Rhizotomy to permanently treat his cerebral palsy.



We've been told Alec is an ideal candidate for SDR and that he may benefit greatly from it. The procedure involves probing and cutting some of the misfiring nerves in the spinal cord that contribute to spasticity in Alec's legs. Enough healthy nerves are left intact so that he will be able to walk more easily.

We are preparing to go out to St. Louis at the end of October for his November 1st surgery. Although we have employer-provided health insurance, the plan we are on will not cover the year of intensive therapy Alec will require after the procedure to retrain his "new legs" to walk. We are also anticipating travel costs, as well as income lost from time Jon will need to take off in order to chaperone Alec to his therapy sessions every day.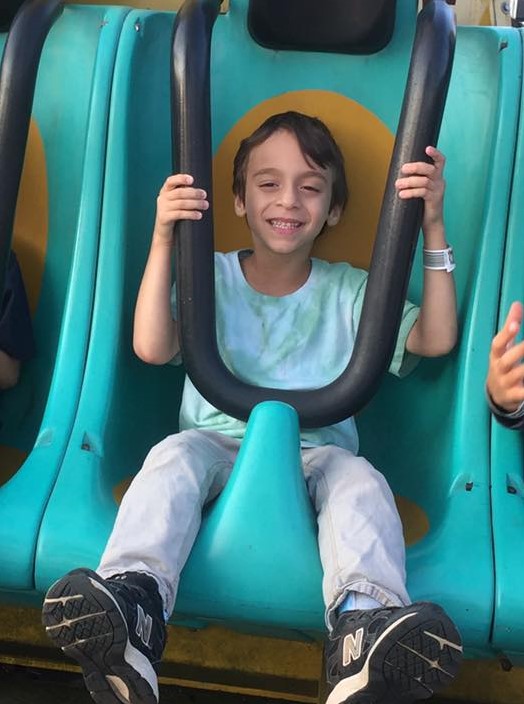 Choosing elective spine surgery for our child has felt at times like an impossible decision to make. But we are confident that it will dramatically improve Alec's life for decades to come.

Any help you can give Alec to get the treatment he needs will be greatly appreciated. Thank you all so much.




The Science

Alec has spastic diplegia cerebral palsy that causes tightness and motor control disruption in his leg and core muscles. In the past, Alec has undergone Botox and phenol injections (6 times) to mitigate the effects of this excess spasticity.

For the past year we have been researching Selective Dorsal Rhizotomy surgery, a permanent way of reducing spasticity, and Alec has been selected as an ideal candidate for this surgery. The surgeon will open up a 1-2 incision along his spine and, during a 4-hour surgery, go nerve-by-nerve to test and cut only the nerve rootlets that cause the spasticity in his legs. The ideal time to do this surgery is before age 7 so we have decided to go forward with the procedure at the best facility in the world for this type of surgery in St. Louis, MO.

Alec will remain in the hospital for one week in St. Louis, and we are also exploring staying on through the end of the second week for additional physical therapy with the St. Louis team before we return home.

Once back to New York, Alec will be either recovering at home or at an inpatient pediatric rehab facility. Alec will need to relearn how to use his "new legs" and body. Physical therapy is very important post-surgery: 4-5x weekly for the first 6 months, 3-4x weekly for the next 6 months and then 1-2x weekly for the next year or two after that. Our preference is for Alec to recover and rest at home with Mom and Dad taking him to his PT sessions. However, due to insurance limitations on physical therapy sessions, we may need to admit him in-patient for a couple of weeks (although we are trying to avoid this route).

Since the SDR surgery is permanent and will remove most (if not all) of the excess spasticity, Alec will no longer need Botox injections, and will be saved from a lifetime of pain and potentially reduced mobility over time due to the debilitating effects on joints and bones that this excess spasticity can cause as Alec grows. He will have improved gait function, balance and endurance. Oxygen studies show how much additional oxygen and energy children with CP consume to keep up with their peers on a daily basis, which leaves them more tired for physical and mental activities. SDR should help alleviate this for Alec as well.

As you can understand, we are extremely nervous and extremely excited to take this giant step into the unknown. We have been fortunate to speak with many parents who have had children undergo SDR. None have expressed any regret for their decision, and have urged us to be brave and do whatever it takes to provide Alec with the surgery and rehabilitation.
Please click the style of widget you'd like to install