Overview
AfroWay Entertainment (AfroWay) is an eMagazine and content platform launched in the year 2016 to bolster niche content on Afro-cultures/ Black Art/ Black Oriented Art. AfroWay delves into Black-oriented Art from various parts of the world. Black-oriented Art is more of a culture than individualistic complexion, therefore, it is possible to come across a person who is not black in complexion but encourages, engages, or develops content that has a rich history with Black Art.
AfroWay welcomes religious, political, and secular content without necessarily touching on unnecessary factors such as gender, nudes, gossip, race, sexual orientation, or public stunts meant to attain publicity.
AfroWay promotes an 'indigos' culture and provides uniquely curated entertainment news, art and what we define as good music ranging from African music, jazz, soul, electronic and hip hop, exclusive interviews with those we consider custodians of art and tech, and special features on indie-music and artists, also stories on business-tech.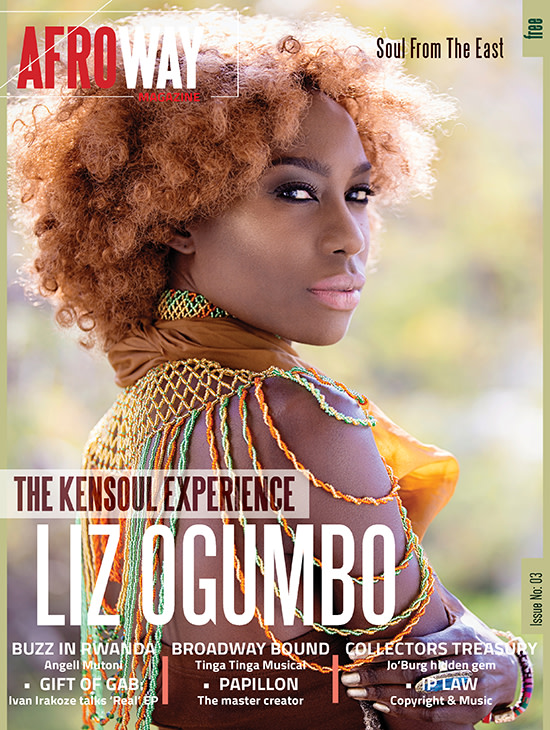 Vision
Our vision is to provide an alternative, original and informed content to our readers at the same time connect them with their interests. To achieve this, we provide them with, rich content that they can access on their smartphones and computers and other electronic gadgets that allow connection to the internet.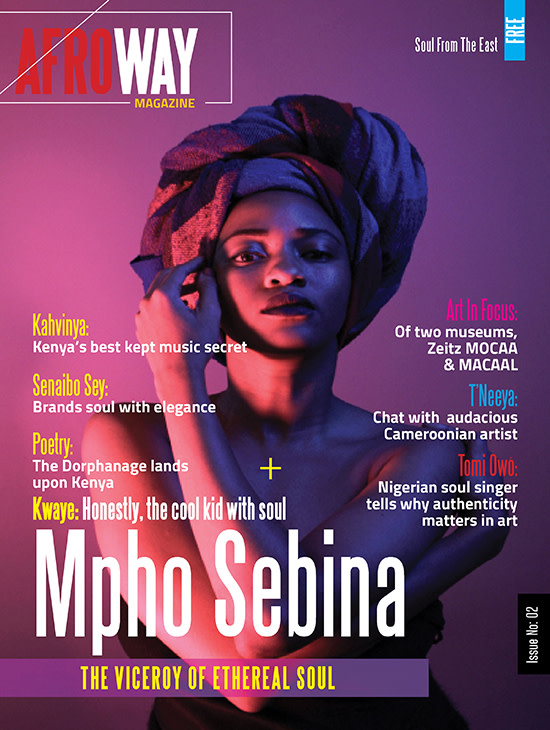 AfroWay – Timelines
2016 – the launch of AfroWay under domain name afro-way.com, whereby we engaged various specific artists through interviews.
2017 – we expanded our interview domain, with a view of engaging in curated article content that is in line with our mission and vision.
2018 – production of five free eMagazine, and incorporating technology & alternative catchers, and law articles on matters touching Intellectual Property was introduced as part of the category that we will be reporting on in line with AfroWay mission and vision.
2019 – the rebranding of the website design, with a view of extending our revenue generation using placed advertisements via Amazon and Google. Also, agreeing on adopting the use subscription as a model of enhancing revenue generation and financing our article writers.
2020 – AfroWay domain name was rebranded from afro-way.com to afrowayent.com. Strategizing on implementing its worldwide visibility and securing more curated content providers from all continents in the world.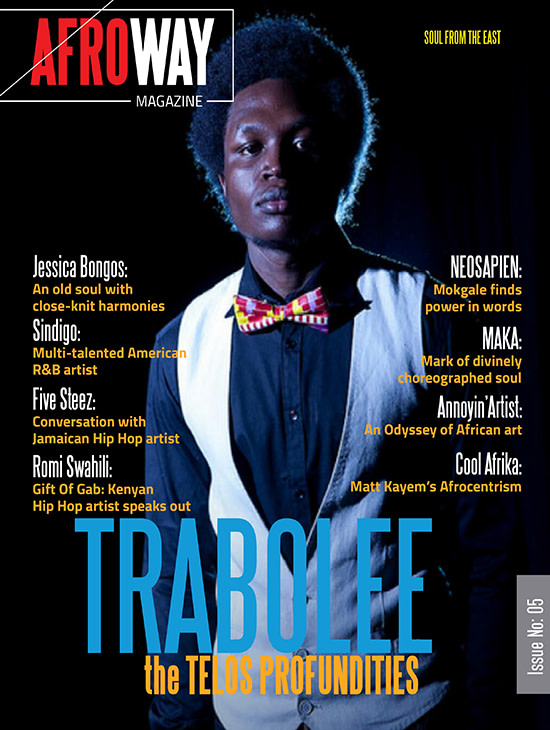 Our Current Revenue Stream Programs
We have recently incorporated various revenue streams such as advertisements from Google AdSense, and Amazon, without turning into a tabloid news outlet. The current Pinterest views stand at 79,900 per month while website visits are at around 200- 300 per day, 1000 per week, and 3420 per month, which means that our revenue streams are low, therefore, in 2019, we agreed to introduce subscriptions at US$20 per month and for one-time payment for twelve months at US$220.
The subscription model and pricing are creatively presented based on the niche content that AfroWay offers, which is far away from mainstream media or gutter press. Further, the content niche by AfroWay is unique and requires passionate and talented persons from across the globe to achieve its goals, without changing the content niche and content quality.
The proposal to introduce subscription was made in 2019, however, to date it is not implemented because of our low revenue streams to pay various content providers to enable us to reach a global readership. As a result, we opine that accessing curated content generators from other continents – other than Africa – will expand our niche content based on location, which will result in having audiences from various parts of the world.
Host small events (approach to be designed) for example an event that would be 'Talk Music' hosted in a bar, between a host and an artist, streamed live and later uploaded on video platforms, we would be engaging sponsors for this shows which would be long-form with a 'studio' audience creating a concept that is more or less like 'Sourcefed' but redesigned to satisfy our niche music fans.
Visible Output
We have interviewed various respectable persons such as Simi, Reniss, Sindigo, William Kentridge, Jessica Bongos, Dumisani Ndlovu, Maka, Kahvinya, among others. We encourage that you visit our website: https://afrowayent.com to have an interactive session with our website to have a feel of what we have done to date.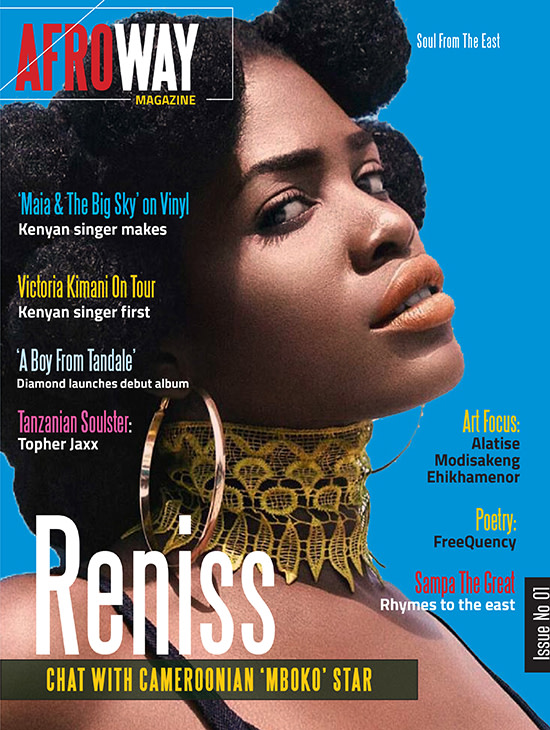 AfroWay Market Place | AfroWay Website
How we plan to spend the funds?
Purpose

Explanation

Budget

(US$)

Total

(US$)

Marketing

We have Social Media online presence on: Facebook, Twitter, Instagram, Pinterest, YouTube, LinkedIn, and MixCloud. We will explore all these platforms for purposes of marketing AfroWay. Also, we will use significant Press Release Models. The budget for advertising will be for 12 months.

500.00 per month on selected Social Media Platforms or paid Press Release.

6,000

Niche Writers

We will involve freelance niche content writers before engaging in a full non-exclusive contract with the writers, thereafter, evolving to exclusive contract as the revenue streams stabilize. The content will be budget controlled since it is important to note that we will need nearly four new articles per day to achieve a good audience – in combination with our marketing model.

The target will be niche writers for pricing per page or a one-off fee per article.

20,000

Photography/images/Videography

Studio photography sessions for our magazine and short films: Same as writers we will involve niche photographers similarly engage them in a full non-exclusive contract, thereafter, evolving to exclusive contract as the revenue streams stabilize. This will be budget controlled since it is important to note that we will need nearly four new articles per day on the website and at least three articles submitted every day for the magazine to achieve a good audience – in combination with our marketing model.

The target will be niche photographers for pricing per page or a one-off fee per image.

30,000

Website Development

While our website is secure, we intend to enhance the security measures such as high levels of SSL Certificates, and including enhancing Content Delivery Network (CDN), secure protection on Distributed Denial of Service (DDoS), favourable Bandwidth to manage high traffic. 3-year plan + stand-by developer retainer fee.

These models of security measures are primary to any website user who is interested in seamless browsing and enhanced privacy.

5,250

Intellectual Property

Intellectual Property is a vital part of any serious media outlet. As a result, we incur various costs to secure certain rights or licenses to certain classes of Intellectual Property.

Our budget is to allow us to enter into agreements with various licensors to allow us to use certain images without attracting any legal disputes.

10,000

Miscellaneous

Our anticipation pertains to possible pricing fluctuations, which are not in our control.

2,000

TOTAL

N/A

N/A

73,250
Website: AfroWay

email: [email protected]
Please click the style of widget you'd like to install