The ENCORE RockMaster Headphone from Sonic Unity
Outstanding Sound Quality. Extreme Value.
50% off retail! Now induces a free award winning OEM NE-600X earphone!!!
Sonic Unity presents the first in a series of new audio components offering both excellent sound quality and amazing value. Our factory direct pricing allows you to purchase audio products that perform well above their price point. We rely on crowdfunding for a single production and there is no guarantee that there will be subsequent retail sales of the same product. This approach allows us to bring you the very best price.
At Sonic Unity, we are passionate about music and want you to experience the very best sound quality at prices you can easily afford. The ENCORE RockMaster headphone does just that. Easily compared to headphones costing 4X as much, the RockMaster offers incredible sound quality and remarkable value. Choose over-ear or in-ear RockMaster headphones. Either way it will bring you closer to your favorite recording artists and the music they create.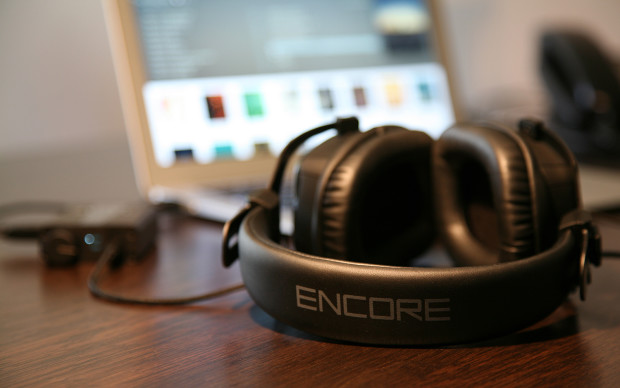 The ENCORE RockMaster over-ear headphone from Sonic Unity pictured with the NuPrime uDSD and an Apple MacBook Air playing high-resolution, studio master recordings.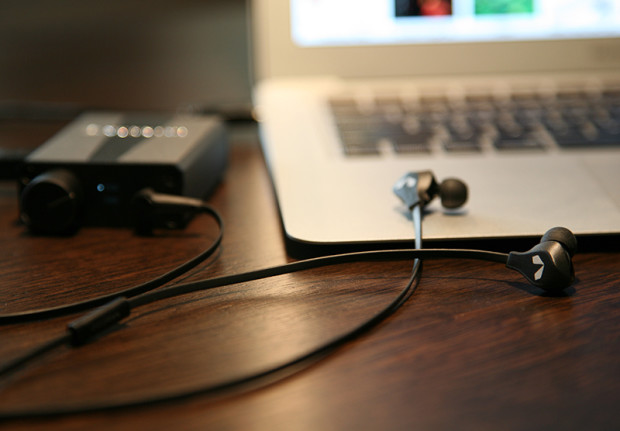 The ENCORE RockMaster in-ear headphone from Sonic Unity pictured with the NuPrime uDSD and an Apple MacBook Air playing high-resolution, studio master recordings.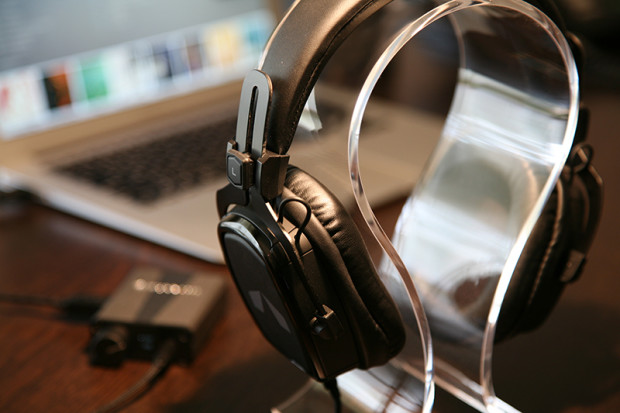 The ENCORE polished clear acrylic headphone stand for only $10 with purchase of the ENCORE RockMaster OE headphone. May be purchased separately however, additional shipping cost will be required.
FREE OEM 600X With Every RockMaster IE or OE Purchase (Except 100-pack bundle)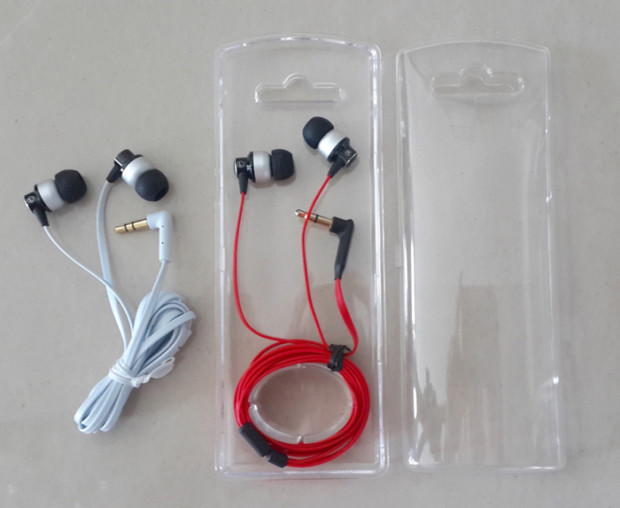 We have obtained a large surplus of the OEM version of NE-600X earphones and we want to give all buyers of the ENCORE RockMaster OE or IE headphones an amazing deal. Every buyer of the ENCORE RockMaster IE or OE headphone will receive a free OEM 600X and be eligible to purchase as many additional OEM 600X headphones as you wish for only $4. The NE-600X was awarded Wired magazines top-3 (best earphone under $50) in 2012. See: http://www.wired.com/2012/10/nuforce-ne-600/
We assure you that the RockMaster IE headphone is superior to the award winning OEM 600X in sound quality.
Our Indiegogo project is not only offering incredible products at an amazing price but it's a marketing campaign for Sonic Unity too. We want to offer you such an amazing deal on audiophile products that you will help to spread the word about our new business model. So please share us on Facebook and Twitter and be sure to come back often as we will offer more incredible audio products.

Sonic Unity was formed in early 2015 as a collaboration between a group of music lovers, audio experts, musicians, and audiophiles. We wanted to offer the best possible sound, regardless of price, to everyone. Well designed, high performance audio products that are simple to use. Products that offered the listener a real taste of high-end audio at a price anyone could afford.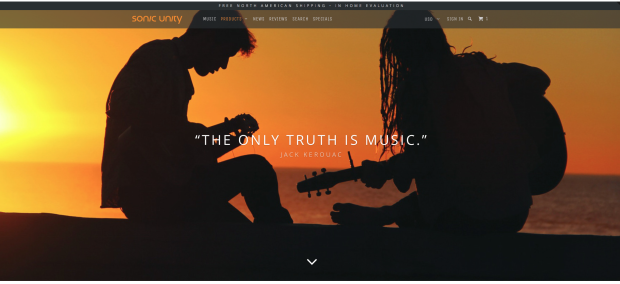 Sonic Unity CEO Rick Hopkins, together with Jason Lim, developed a worldwide on-line store, dedicated to offering unique high-quality audio products, recording studio and live performance pro-audio innovations and unique portable audio devices.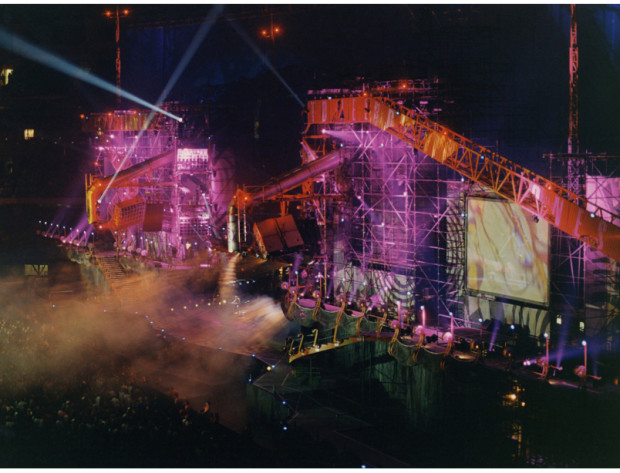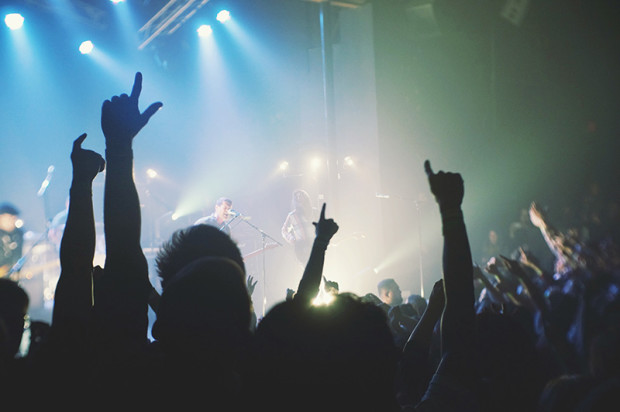 Now, Sonic Unity, together with our development team, will bring new high-performance audio products to market through crowdfunding and social media campaigns. We invite you to share in our goal of providing superior sounding, high quality audio products that perform well above their price point, to a greater number of people.
Factory Direct Products + Factory Direct Pricing
As our first of many crowdfunding projects, in association with leading industry audio experts, we have designed on-ear and in-ear headphones that we can offer direct from the manufacturing facility itself. This way, we can keep the costs of advertising and marketing low and provide audio products that perform well above their price.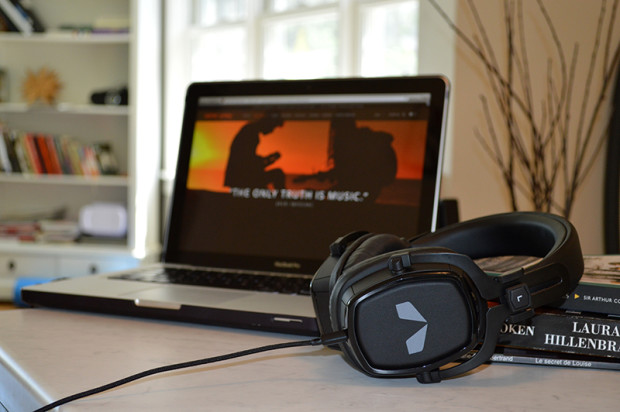 With the ENCORE RockMaster, you get the best sounding products direct from our design team and the people who manufacture them. Factory direct. No brand premium and marketing mark-up. Just high quality sound from people who know how to make a great sounding headphone.
Development Partner
Jason Lim is an established audio industry leader who co-founded NuForce and served as CEO from 2004 to 2013. NuForce is a well known audio brand that worked to reinvent high-end audio for the digital age. Featuring easy to use, well designed audio products, Jason and NuForce have been featured in Forbes magazine as well as Wired, Stereophile, c|net, The New York Times, The Absolute Sound, Hi-Fi+ and Sound and Vision.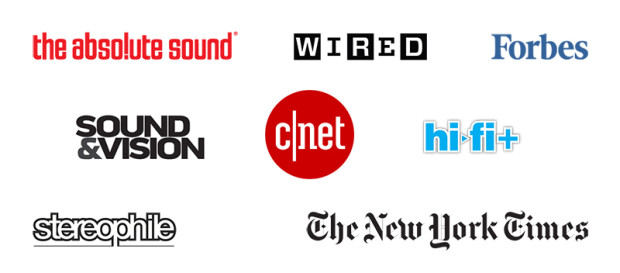 Jason knows how to develop world class audio products. Among the top awards that NuForce gathered over the years were:
• Two Editors Choice Awards for earphones by Wired magazine, with one being awarded the "Best Under $50"
• Two "Power Amp of The Year Awards" from audiophile magazines in the USA and Japan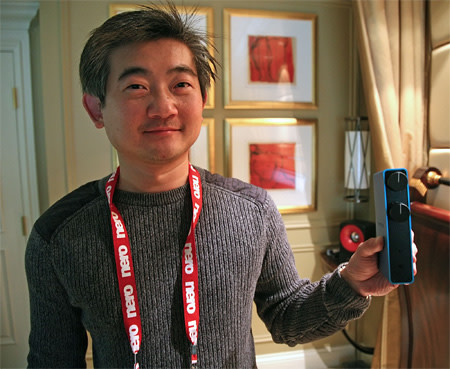 After leaving NuForce in 2014, Jason Lim launched NuPrime and Celsus Sound. Each company offers the very best sound quality regardless of price and in 2015 received accolades from several professional audio magazines.
With a proven track record developing high-fidelity audio products, Jason Lim has the industry experience to deliver the products as promised.
Professional reviews
The ENCORE RockMaster OE & IE Headphones
"…Upon first listen, I'd boosted up a bass heavy track…The bass and stage formation feel very much like how I recall the Vmoda M100 to sound". Fast forward a few weeks and after I snagged a brief listen to a loaner M100…and what do you know? It really does sound very similar in those two areas, but only in those two areas of listening. I can safely say for this price, nothing I am aware exists that offers bass quality on par with the Rockmaster OE for $59, I've also not heard a sub $100 headphone outside of the JVC HARX700 that sounds this large and vast in stereo imaging…certainly, this headphone is "the headphone" to get if you are on a small budget and enjoy bass and a nice, aired out sense of appeal. The low end is very tight and fast, considering the price this is an excellent deal and you can close up shop and go home right now, no need to read on…", Headfoncis.com
"...The IEM from Encore is actually the star of the show here, outclassing the OE in every way except the typical vastness that comes with an over ear vs an inner ear. It is smooth, classy and enjoyable. When you factor in the price of both together, this could be one of the better deals of the year that I've yet come across and it seems like that is the entire point behind Encores campaign on Indiegogo. This is going to be a great gift buy for family members or friends, so I absolutely will be purchasing a few sets of these for my peers and hiding them safely until the holiday season rolls in for 2015…I've not found a cheaper headphone in an over ear, or an IEM that sounded this nice for this type of a price...", Headfonics.com
"One of my very first big reviews on this site was a big comparison of DJ headphones all in the ~$150-200 range, so I like to think I have a pretty good grasp on that market segment. I put on the Rockmaster for the first time and I immediately thought " yup, fits right in with those guys... what, this is at a fifth of the price?" - "Armaegis", Headphoneus Supremus, head-fi.org -> read more
"Cohesive. That is the one word that I would use to describe the RockMaster IE. It is far far more than the sum of its parts. Each section on its own I could maybe find things to nag on, but taken as a whole all of that just disappears. The sound just comes at me and fills the space in my head without me finding things to fault. It's a rare occurrence for me with iems... maybe a first. Nothing feels glaring, nothing feels indistinct. Just simple sound and I'm not distracted by any others foibles." - "Armaegis", Headphoneus Supremus, head-fi.org -> read more
Outstanding Sound Quality
Many people have only experienced music through the low quality earphones that shipped with their mobile phone. We know there is so much more to experiencing music and a high quality headphone is an important first step.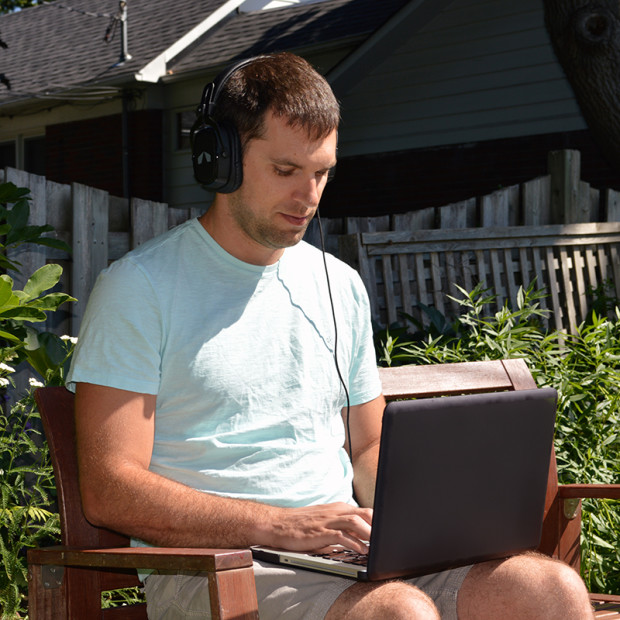 We want you to offer you the very best entry level audiophile sound and allow you to enjoy your music the way it was meant to be heard.
The ENCORE RockMaster OE Headphone
The Encore RockMaster's tight bass, crystal clear midrange, accurate highs and wide soundstage compete with headphones at four times the price.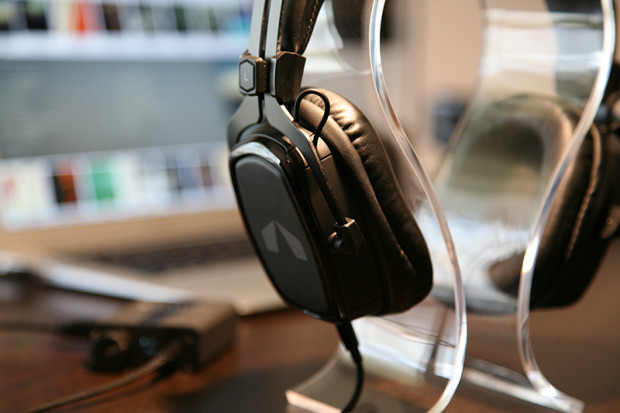 The ENCORE RockMaster over-ear (OE) headphone and the ENCORE RockMaster in-ear (IE) headphone have been customized from OEM housing and speaker drivers after reviewing hundreds of models. By utilising existing OEM housing for customisation, we can keep the cost at the minimum while maximising performance. Together, these two headphones offer portable and desktop audio quality that far exceeds their price. Compared to headphones over $200, these provide audiophile sound quality at a price anyone can afford.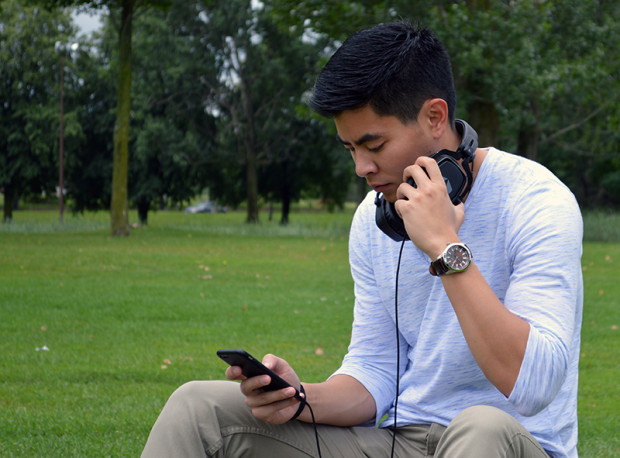 Features
50mm dynamic speaker driver
Soft and breathable memory foam ear pad and padded head band for exceptional comfort.
Replaceable braided fabric-jacket 3.5mm male-to-male headphone cable
Frequency Response: 20–20,000 Hz
Impedance: 32 ohm
Sensitivity: 107 dB
The ENCORE RockMaster IE Headphone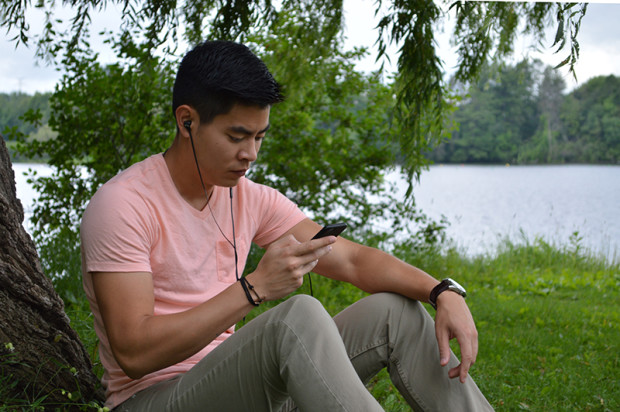 The ENCORE RockMaster in-ear (IE) headphone outperforms anything in it's price class and can compare to IE products costing 3-5X or more. It provides the listener with truly full-range sound with commanding bass and impressive frequency response. It's a high-performance, high efficiency IE headphone designed to work with your phone, your headphone DAC/amplifier or your portable music player. You will be blown away by the sound of the ENCORE RockMaster.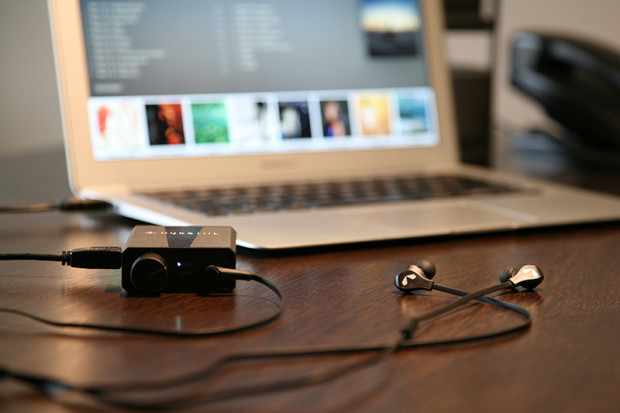 Features
Balanced Armature and Dynamic Dual Driver earphones: BA driver Size: 7.9mm x 4.3mm x 2.97mm; Dynamic driver size: 9mm
Balanced Armature Driver delivers the speed and high frequency extension; Dynamic Driver produces deep bass and full mid range sound
Frequency range: 20~20KHZ
Impedance: 12 Ohms
SPL at 1KHZ: S103+-3db
Microphone & mute button
an assortment of rubber and foam ear inserts to provide a perfect, comfortable, custom fit
The ENCORE Acrylic Headphone Stand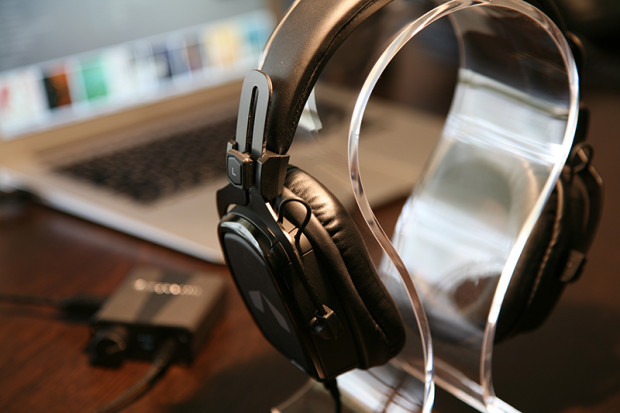 When purchasing the ENCORE RockMaster headphone, as an additional perk, we are offering this acrylic headphone stand to display and store your new headphone when not in use. Just $10 more when purchasing the OE version. Please select the additional shipping option if purchasing the IE version with the headphone stand.
Made from clear, polished acrylic, these headphone stands typically retail for $20 or more on Amazon. At half price, it's another example of our direct from factory pricing advantage.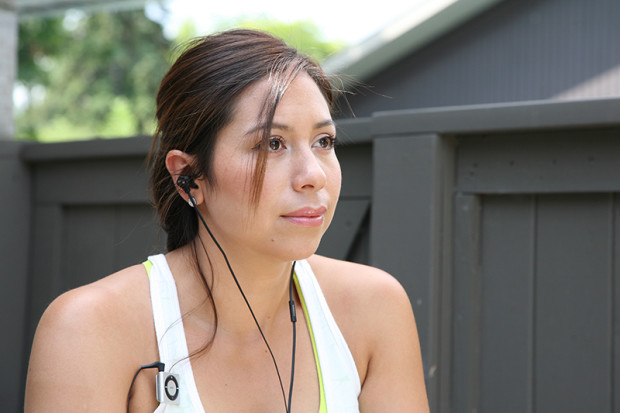 Combination Packages and Perks
A pair of headphones. IE and OE headphone packages. A gorgeous polished acrylic headphone stand for display and storage. Multi-packs and bundles so you can share some with your friends. Even distributor packs and promotional packages that allow you to share with friends or hand them out to corporate clients as gifts! We want you to have it all!
In this first Sonic Unity offering we have already secured funding for the design and have worked with audio experts to tune the headphones to our exact specifications. The prototypes have been fabricated and we are ready to produce our first line of crowdfunded audio products.
Our goal is to preorder enough headphones and stands to provide everyone with a great audiophile product at a great price. Additional units will be made and offered at full retail price at Sonic Unity once the campaign is complete. MSLP $59 USD.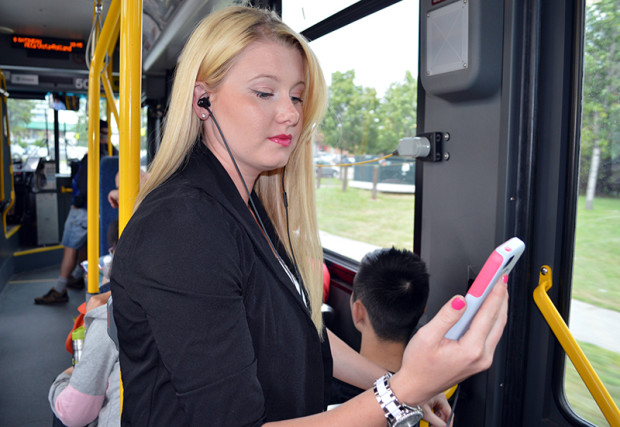 We Have What It Takes
With our team of audiophiles together with our experienced manufacturing partners, we have what it takes to make this happen. Our combined experience designing award winning audio products has resulted in numerous audio awards and industry accolades.
Jason manages a company called NUOEM that networks the best original equipment manufacturers (OEM's) to build and launch new audio brands for his clients and customers. OEM's are the electronics factories that design and manufacture products for many other brands worldwide. By working with NUOEM, we are able to realize our vision; a very high standard in both sound and build quality that we demand for our customers. With our development partner Jason Lim and our OEM partners, we look forward to many many successful product launches.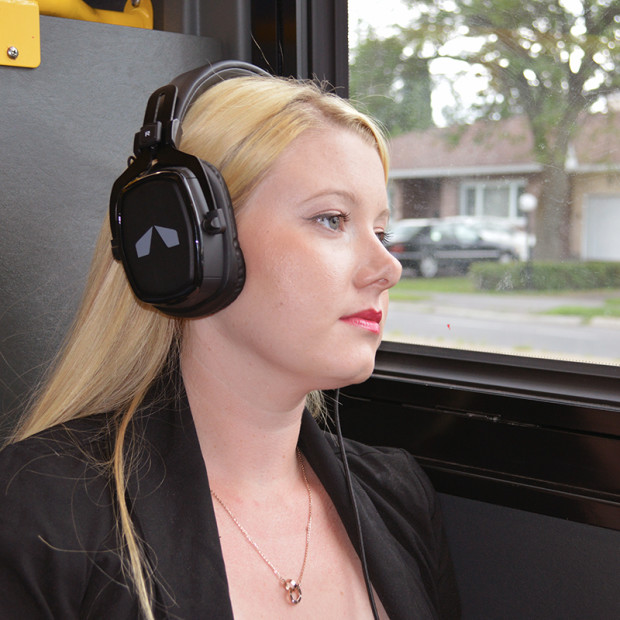 Factory Direct Products + World Class Performance
Our manufacturing partners have been creating headphones for some of the worlds leading brands and they can make products to our exact specifications. The ENCORE RockMaster IE and OE headphones are an excellent example of this production capability.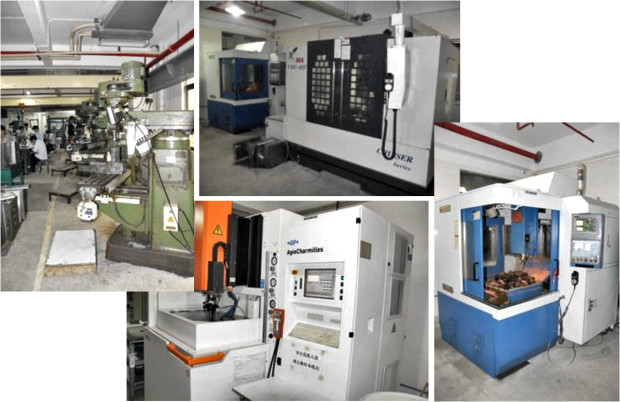 Why Direct From the Factory?
The cost of most retail headphones is quite high. Consumers notice the advertisement on magazines, stylish retail store displays, events sponsorship, online promotion, and various multimedia product exposure and placement. These marketing expenses are extremely expensive and often double, triple or even quadruple the price of the product.
Then there's customized tooling for production and the necessary high volume production quantity required by the factory to run a production line and fully utilize the equipment. With factory direct products, we can remove that margin and those associated costs and offer a high quality product at an affordable price.
You pay a premium for a major brand's familiar style and quality. But there is another way we can bring exceptional products to you that represent an incredible value - factory direct products + factory direct pricing.

Does this business model work for everything?

Obviously not. Some products contains technologies that require many years of research and development, such as the high-performance NuPrime Audio products that Sonic Unity retails. Other products consists of exquisite design and refined material that consumers appreciate. There are large categories of products however, that can be delivered to the consumer without the huge brand premium.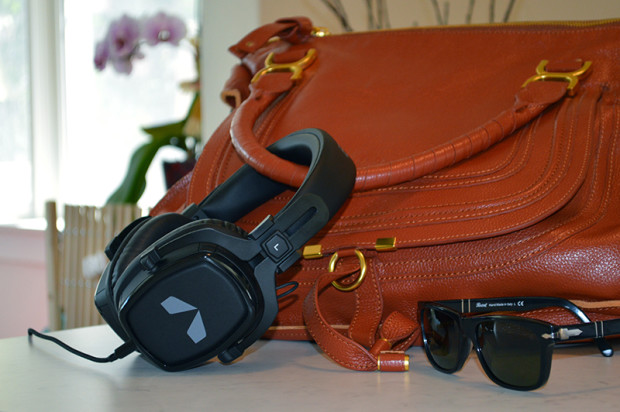 Risks & Challenges
With Jason Lim on board, we have someone with a proven track record who has delivered consistently high quality audio products, regardless of price. Jason knows the industry and can get the job done.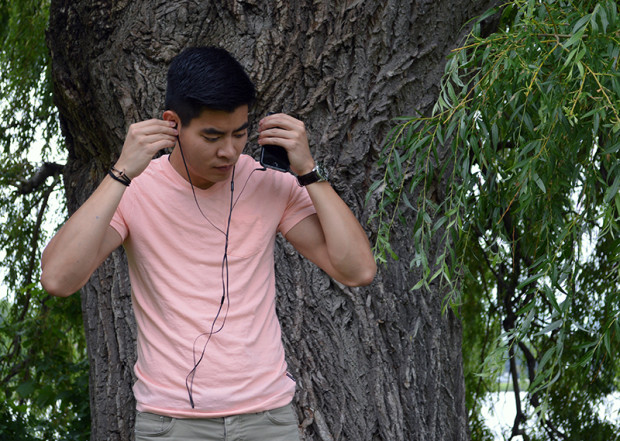 Risks? Nothing we can't handle, so you can rest assured that your headphones will not only sound fantastic but they will be delivered without delay. We have the audio designers and the industry connections to create new, high-quality, custom OEM audio products that will really perform beyond anything else in their price range.
Ways You Can Help Make It Happen
We don't have an enormous marketing budget. If we did, the cost of these audio products would obviously be much higher! So, we need your help. Tell your friends about us. Share us on Facebook, Pinterest, Instagram, Twitter and other social media. Post on reddit and other audio forums like Head-Fi and Headphonics. Use the Indiegogo share tools to get the word out!
With your help, as one person posed on reddit, this will be the value headphone value product of the summer.'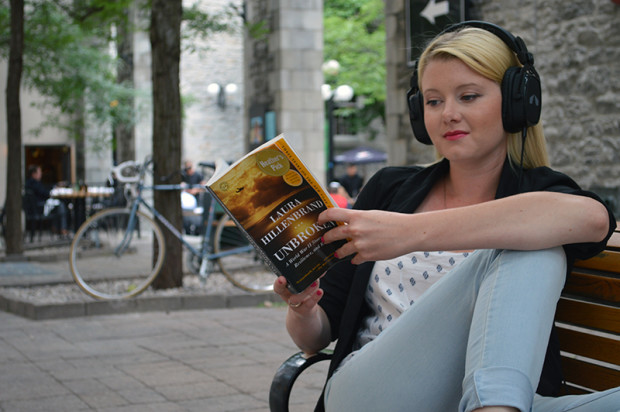 Visit the Sonic Unity on-line store and sign up for our newsletter. We will keep you informed every step of the way throughout the manufacturing process and as new products are developed, you will be among the first to hear about what we have planned next. Products like a new magnetic microphone that captures the tone of your guitar amplifier without using a diaphragm. Zero feedback. Zero distortion.
Interested? Sign up and tell your friends about us. There is much more to come.
What we have to offer is outstanding value but we can't depend on marketing dollars to get us there. Lend us a hand and together we can create a truly remarkable products that anyone can afford.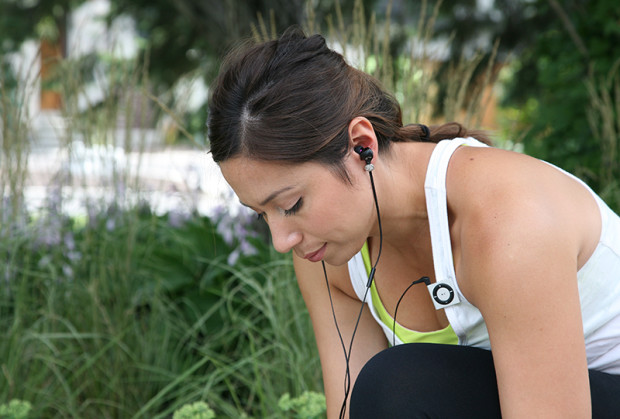 The ENCORE RockMaster Headphone.
Excellent sound quality. Affordable pricing. That's what we want to offer you.
We are passionate about music.
www.sonicunity.com
Please click the style of widget you'd like to install