A home, mission, and life work destroyed by fire
Help this ongoing fundraising campaign by making a donation and spreading the word.
Campaign Story

Our dear parents are a wonderful, kind, caring, lovable, and generous couple in need of assistance and finance to find or build a new home and essentials as soon as possible.
Jerry and Laura Pierce, dedicated to serving those with special needs and their community for over 40 years with the organization they founded, have just recently lost their home, place of marriage, and business property due to the tragic Beachie Creek Fire.

Please help our parents get them to get back on their feet, as "Evans Creek Retreat" and "Up Camp" for people with special needs were their only source of income, as well as their home.

Laura and Jerry are among the hardest working people you may ever get to know. Starting their mission on Elkhorn Mountain in Oregon. They maintained it with the bare minimum of funding, and survived with the little staffing that they could receive, and have served people with special needs from the ages of 12 and up for more than 40 years. Not only did they serve this community, but they also served at-risk youth and helped many individuals restart their lives.

They have also provided respite within their own home year-round, as well as holiday camps for those with special needs who are without family during the holidays.

Jerry is a retired Vietnam Veteran, known greatly for serving as a Paramedic at Santiam Memorial Hospital, Volunteer Firefighter for Lyons Rural Fire District, Marion County Sheriff's Office as a Chaplain, an Officiate if weddings, as well as other services for Marion County. As well as these services, he also commits so much time to brings joy across the entire county and others as the best Santa you could have during the holiday time. He is currently fighting cancer in his leg that he received from the effects of "Agent Orange", which was used as chemical warfare during Vietnam that has affected so many Vietnam Veterans. He recently has undergone surgery and has limited mobility due to the cast from the surgery on his leg. He is a man of great dedication, persistence, and he tries very hard to not let this stop the continuation of his life work, goals, and day to day activity despite the pain and limitations. Jerry is the epitome of a man of great strength, integrity, honesty, kind-heartedness, generosity, compassion, and so much more than anyone could fathom to find in someone.


Laura has worked with and taught the special needs community since she was 16 years old, and dedicated her entire life to continue serving and teaching that very same community. As well as this dedication, she has served a mission as a medical professional to teach teachers CPR and First Aid in foreign countries and supply them with resources they do not have at their own country's disposal. She was once a cancer survivor thankfully due to cancer that went into remission. At this time, she is also now battling against the cancer CLL (Chronic Lymphocytic Leukemia) without treatment once again. Despite her current condition, she still presses on and continues to serve the community she originally dedicated her life to. Laura is the pure essence of joy, persistence, optimism, hope, faith, kindness, love, truth, care, and self-sacrifice among many other qualities one could aspire to have.


In the beginning, upon meeting each other many years ago, they would find that this service to the community became a dream, mission, and life they eventually shared. This is something very great that they share and continue to serve still to this day.


Following their marriage, over the years, we were born. We as children, who were blessed to have such wonderful parents, have also dedicated ourselves to help alongside our parents for over 20 years. We have strived to also show the same level of compassion, and commitment to the community they serve and our parent's dream they share. All of us children have spent our childhood and beyond on the property in order to help keep it running.

Since this tragic wildfire, all that our family has left to hold onto are the memories that Jerry and Laura have shared, the memories us children have left of our childhood, and the memories of what once stood on the grounds for all of the many years until it was recently burned to the ground in this great fire.

This destruction is not only devastating to Jerry and Laura and our entire family but to the community we serve. This home was not only their home, but a safe haven for those with special needs and members of their community, where they could feel treated with respect, receive care, love, kindness, understanding, Many of whom would consider this place home, and think of our family as their own family.

If you want to see for yourself, the work that they have done, learn a little more about them, and their mission watch these:
https://youtu.be/es5ZsiFg730 UP CAMP INFORMATIONAL VIDEO



Your money will Only fund basic needs for Jerry and Laura Pierce and the restoration of the site. For expenses such as rebuilding their home, food, water, clothing, and shelter, etc… They are currently without a home. Their focus is to first get back on their feet. Other funds will be used to the restoration of the grounds themselves. For expenses such as removal of site debris, ground restoration, etc..)

They hope to start a fundraiser for "Up Camp" and "Evans Creek Retreat" programming and necessities, shortly after they have assessed the loss and damages that have occurred once the fire has subsided.

Over 40 Years ago:

Jerry, Laura, Santa, their children and their spouses/significant others, and the rest of the fun, loving, and wonderful family: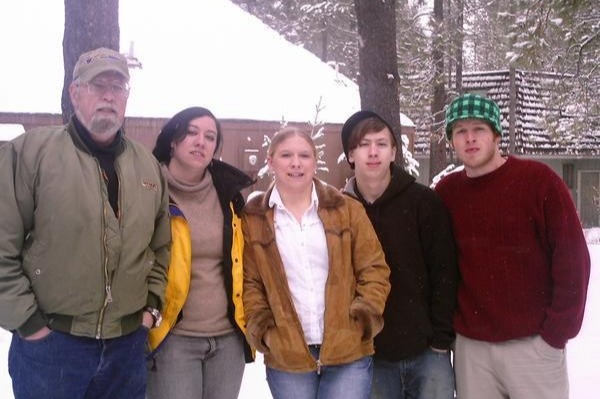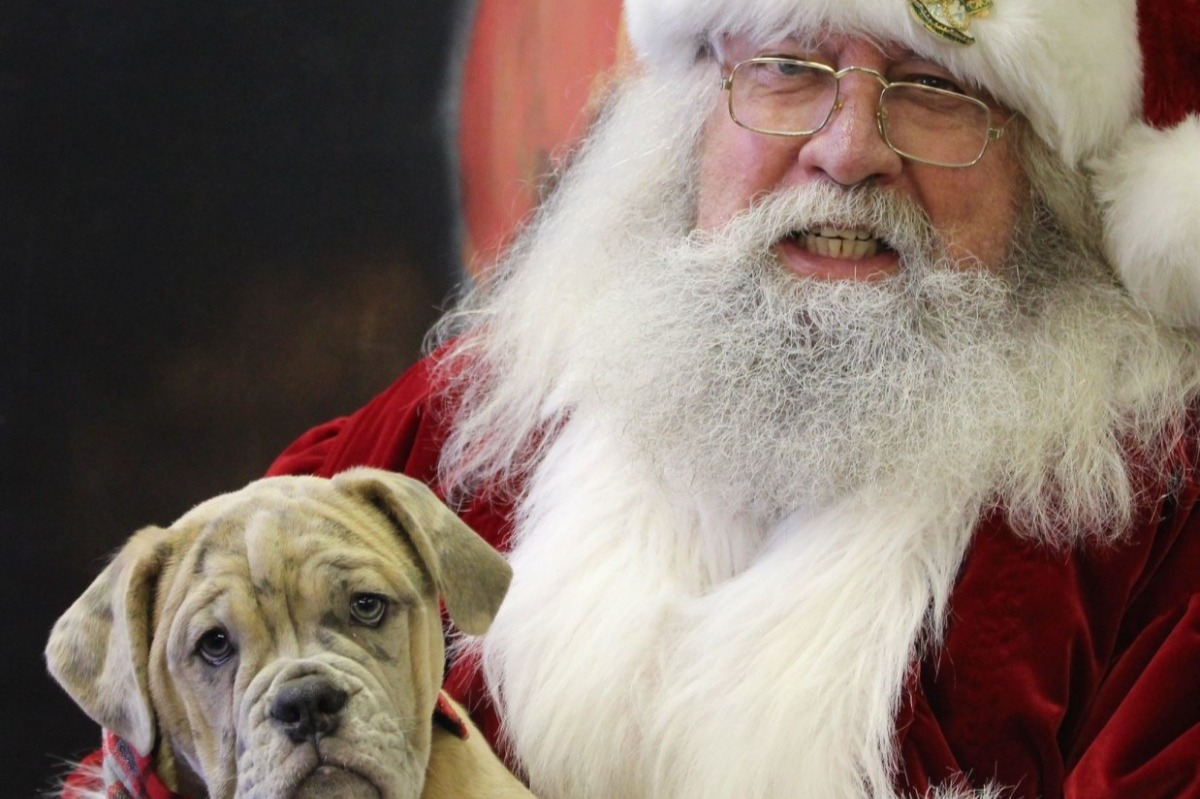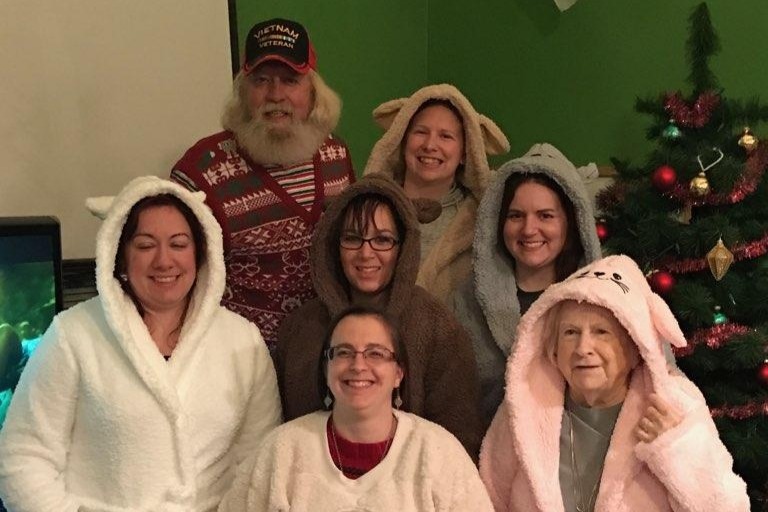 Nathan Pierce
Campaign Owner
No updates for this campaign just yet